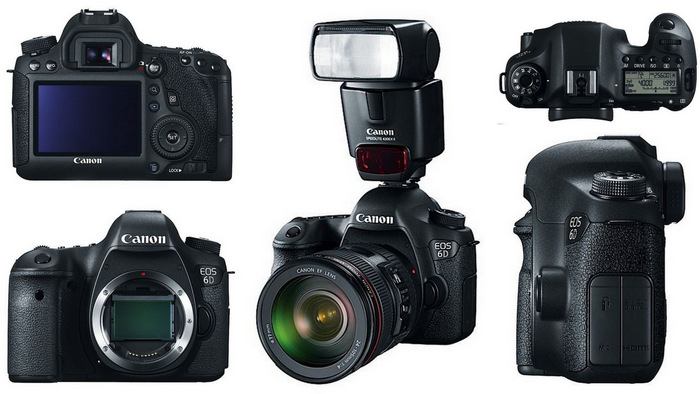 Looking to replace your printer or to get a better camera for yourself. Look no further. This weekend, IT SHOW 2017 returns to Suntec Level 3, 4 and 6.
If you can't wait for the Canon EOS M6 and are not particular in being one of the first few to own and use one, then pick up the EOS M5 for S$2,099 which comes with the body and EF M18-150 IS STM lens. The body is sold at S$1,499 on its own. There is another kit version which comes with an EF M15-45 IS STM lens for S$1,669. Purchase of the EOS M5 comes with a free 64GB SD card, an Ex-230 tripod, a Manfrotto NX-SB1 Bag and LPE17 Battery. Register your warranty online and receive S$80 cash back.
The EOS 6D is one of our favourite entry-level full-frame DSLR cameras. Enjoy good quality images and the flexibility to transfer your photos via wi-fi and a mobile app, you have the flexibility of transferring your photos to upload into your social media platforms. The body is going for S$2,449, a S$100 discount. For S$3,449, you can pick one of the kits. One comes with the body and EF24-105 f4 IS USM lens and the other comes with the EF 24-70 f4L IS USM. The EF24-105 f4 IS USM lens is most versatile when you bring it for your travels. No need to carry so many lenses if you decide you would want to use the zoom function. The EOS 6D also comes with free gifts including the 64GB SD Card, an EX-230 tripod, RL CL-02M Camera Bag, a Mystery gift and an instant cash back of S$200.
Canon offers free training with any camera purchased, so don't fret if you are not a techie.
If you are looking for a good wide-angle lens, the EF 16-35 f2.8L III USM is going for S$3,599 with a S$280 cash back.
Purchase a new Canon printer and receive free gifts such as NTUC vouchers of up to S$100, Photo Paper worth S$10.40, Multipurpose A4 paper worth S$5, Photo Paper starter kit worth S$22.90, a S$13 trolley to push around your new printer, ink cartridge worth up to S$39.20, OTO e-Shape massager worth up to S$298 and free delivery worth S$30. Receive different free gifts based on the printers you purchase.
Also, take the opportunity to get your Canon Toners as Canon is giving 10% off the usual price.