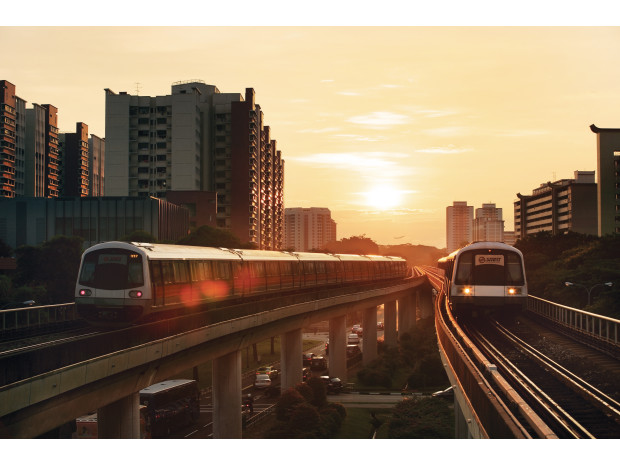 EZ-Link Pte Ltd and local telcos M1, Singtel and StarHub have collaborated to allow consumers in Singapore to conveniently pay for their MRT, LRT and public bus rides with a tap of their NFC mobile phones.
Supported mobile phones include the Samsung Galaxy Note Edge 4G+, Samsung Galaxy S7 4G+ and the Sony Xperia Z5. There are 10 approved Samsung phone models for the new service. They include:
Samsung GALAXY ACE 3 With LTE
Samsung GALAXY Note II LTE
Samsung Galaxy Note 5 4G+ (available with software update in Q2 2016)
Samsung GALAXY Note Edge 4G+
Samsung GALAXY S III
Samsung GALAXY SIII LTE
Samsung Galaxy S6 4G+ (available with software update in Q2 2016)
Samsung Galaxy S6 edge+ 4G+ (available with software update in Q2 2016)
Samsung Galaxy S7 4G+
Samsung Galaxy S7 edge 4G+
The NFC transit SIM is a next generation, full service NFC SIM that can be used for public transport as well as more than 30,000 ez-link acceptance points islandwide including shopping, retail, food and beverage and taxis payments.
M1 has integrated this with the M1 Prepaid MasterCard which allows users to top up M1's prepaid mobile M Card or make purchases at merchants that accept MasterCard Paypass.
For Singtel, the expanded mobile payment function further enhances the Dash app which has the largest mobile payment merchant network in Singapore. Singtel has exciting plans coming up and will unveil an enhanced mobile payments app that offers convenience and rewards to their customers and retailers. Singtel Transit NFC SIMs will cost S$35 for existing customers and S$35 +S$10 for new customers.
M1 mobile customers will be the first in Singapore to enjoy this NFC service from today. They can change their SIM cards to the NFC transit SIM at any M1 Shop outlet. The NFC transit SIM card costs S$37.45 while the service activation fee of S$9.10 will be waived for customers signing up from tomorrow till 30 April 2016.
StarHub's NFC Transit SIM cards will be available from 2 April 2016. The cost is no different from StarHub's regular SIM which comes with a one-time fee of S$37.45 for a new SIM or S$26.75 for a SIM replacement. StarHub has also waived the NFC ez-link purse fee of S$5 for the launch.
Sale of Singtel Transit NFC SIMs will be available late April 2016 from Singtel Retail Shops at prevailing SIM rates with no additional costs. The usual S$5 EZ-Link registration fee will also be waived for a limited time.