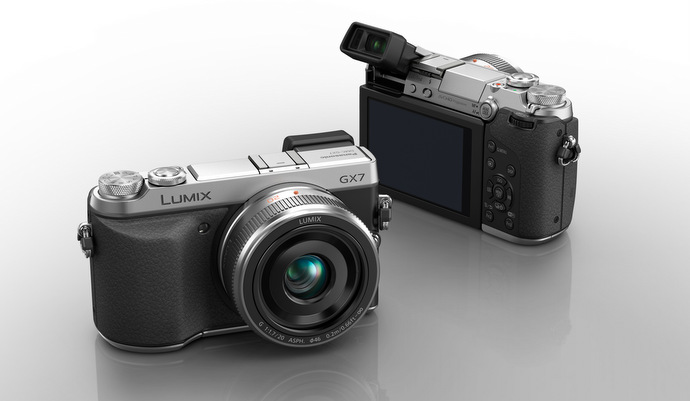 Panasonic LUMIX DMC-GX7 is the newest addition the LUMIX G Digital Single Lens Mirrorless (DSLM) Camera that will be featuring high photographic performance, sleek "Rangefinder" design with a tiltable LVF (Live View Finder). For easy file sharing, the LUMIX DMC-GX7 comes integrated with WiFi connectivity and can be seamlessly paired with NFC enabled smart device by just a tap. The Panasonic LUMIX DMC-GX7 in full diecast magnesium alloy frame will be available in Singapore this September in Black or Silver, with retail price around S$1,700 with a 20mm pancake lens. (Price and release date will be confirmed on a later date)
Panasonic LUMIX DMC-GX7 Key Features
16 megapixel Digital Live MOS Sensor that achieves both high resolution and high sensitivity image recording with minimum noise
Venus Engine features an advanced noise reduction systems featuring Multi-process NR (Noise Reduction) and Detail Reproduction Filter Process that enhances the limit resolution
Contrast AF System which excels in both speed and accuracy by exchanging digital signal between the camera and the lens at max. 240 fps
High Speed Burst Shooting at 5 fps and max. 40 fps using an electronic shutter
1/8000 sec shutter speed which is the fastest ever in a Panasonic LUMIX G series camera
90-degree tiltable LVF (Live View Finder) with 2764K-dot high resolution and 100% color reproduction
Optical Image Stabilizer (as effective as the MEGA O.I.S. in the conventional DSLM lenses) is built in the camera body, which makes it more enjoyable to mount classic, manual focus lenses
Two separate dials on front and back offer direct control over aperture, shutter speed or exposure for smooth manual shooting experience
9 functions can be assigned (5 in tab and 4 with button) for quick control
Full HD 1920 x 1080, 60p (60 Hz) / 50p (50 Hz) video recording in AVCHD Progressive and MP4 with stereo sound
Creative Control mode with a total of 22 fascinating filter effects which includes Creative Panorama, Time Lapse Shot, Stop Motion Animation and Clear Retouch
Panasonic's dedicated application software Panasonic Image App for iOS / Android smartphones/tablets allows user to remotely control the camera and easy file sharing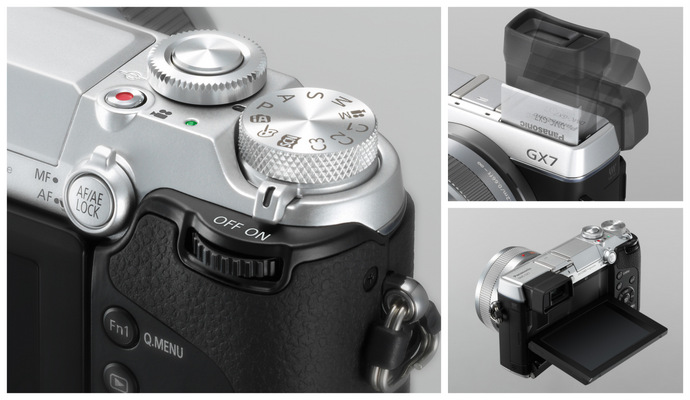 Panasonic LUMIX DMC-GX7 Hands On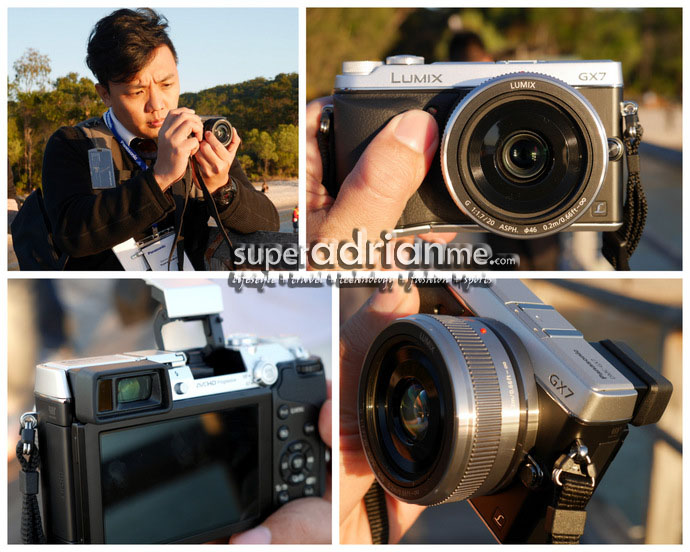 Having played with the new Panasonic LUMIX DMC-GX7 for about a day now, find that the system is very intuitive and easy to control when comes to changing settings using the duel dials during manual mode. Weighing at merely 500 grams, it fits in nicely to my hands and offers a much better & firmer grip when compared to OLYMPUS PEN 5. The sleek retro design and alloy chassis makes you want to compare it with the OLYMPUS OM-D or even a LEICA Rangefinder.
The LCD touchscreen is fast and responsive. The tiltable LVF is super clear and its reproduction does not lose out to the LCD touchscreen. Panasonic LUMIX DMC-GX7 allows user to use the LCD touchscreen to work like a mouse pad for shifting focus point for fast focusing when using the tiltable LVF.
The AF focusing have significantly improved from previous models. The built-in image stabilizer works exceptionally well, that even for night shot at 2 second shutter speed handheld, the picture came out with minimum blurring which is only visible at 100% crop.
The colour reproduction is very close to what we see in real life, not too contrast and over saturated. The image quality at ISO 200 produces great details even at 100% crop. See example below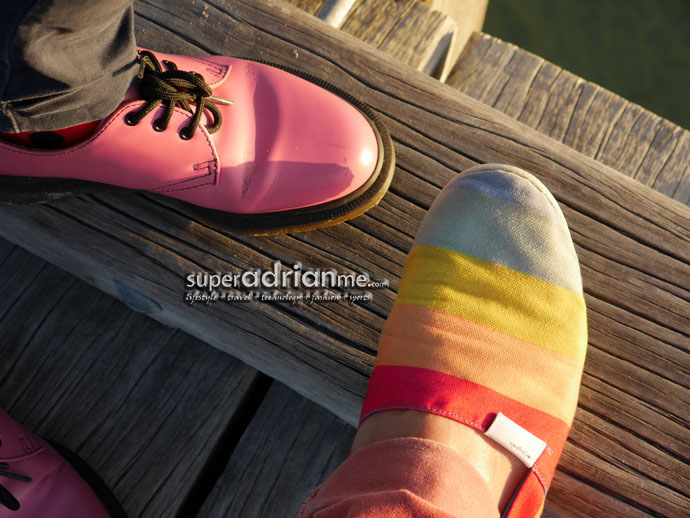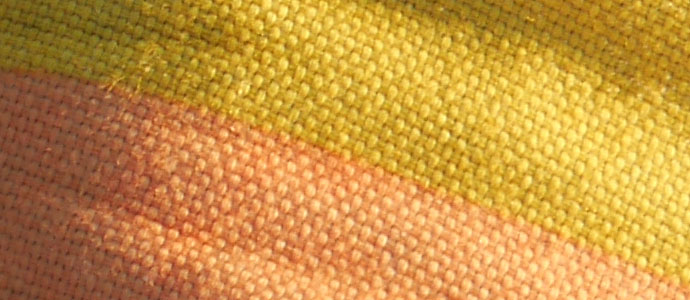 If you have enough budget and lole the good looks of Panasonic LUMIX DMC-GX7, it is a decent micro four thirds camera worth investing that comes with good picture quality, light, compact and its flat body design camera that will pop into a small carrier. Photos taken with the Panasonic LUMIX DMC-GX7 is currently being uploaded onto our Flickr account here.
Panasonic LUMIX DMC-GX7 ISO Test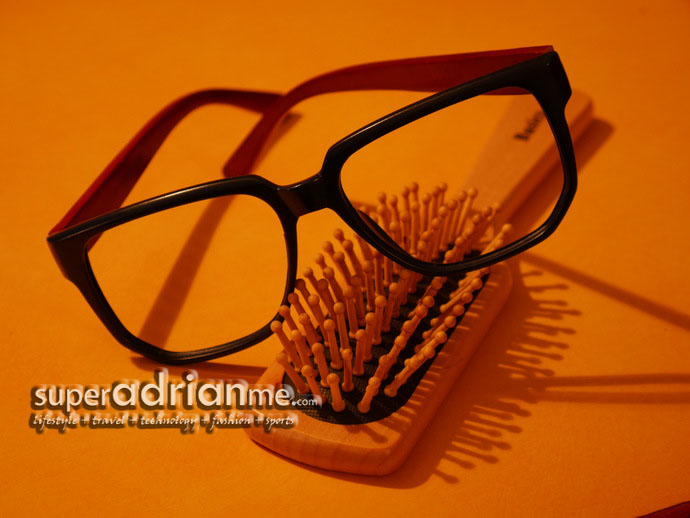 ISO noise value is very subjective for individual users. For my case, I think that the Panasonic LUMIX DMC-GX7 noise and graininess is aceeptable till ISO 1600. So look through the images below and judge for yourself or visit our Flickr album for full res images here.