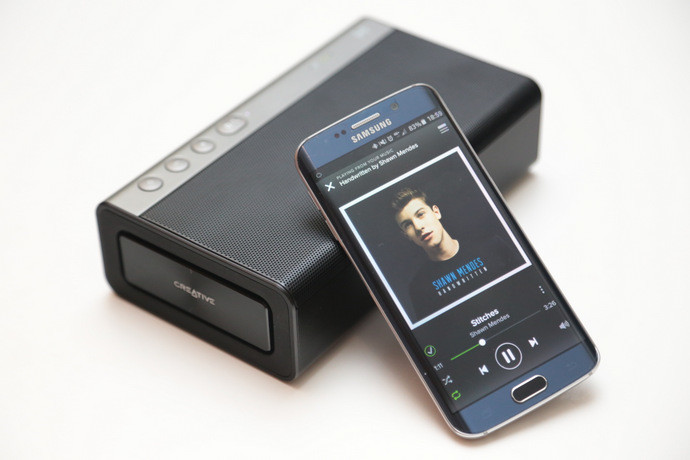 First impression matters and the Creative Sound Blaster Roar 2 is undoubtedly a "Chilli Padi" – a local reference that denotes anything that is or anyone who is tiny but formidable!
The Sound Blaster Roar 2 albeit tiny is rather heavy, weighing 1 kg, although it is 100g Lighter than its predecessor. This portable speaker has numerous functions all engineered into a 2.0 x 7.4 x 4.3 inches box, which is further accentuated by its many buttons and ports.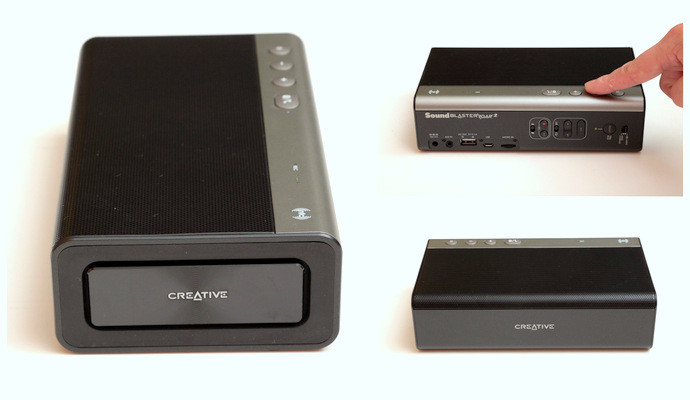 The Sound Blaster Roar 2 can be connected via:
Wireless Bluetooth – without a code, which is purely awesome! and allows up to two devices to be linked simultaneously;
Digital USB – by way of a cable wire to the likes of a PC, or a Mac;
Analogue – via male-and-female wire-and-pins to a conventional Hi-Fi System or similar;
Standalone Mode – using Micro SD Card, but I must say that this is one feature that baffles and may be unneeded as it is comparable to inserting a cassette tape into a Walkman and feeling for the tunes, and naturally, for recording needs too, if desired.
This baby further boasts of a so-called Near Field Communication (NFC) technology, which is another Samsung magic that possibly even Android users do not understand.
All in all, on the layman side of things, the Sound Blaster Roar 2 comes with a choice of 3-pin, or 2-pin 100-240 V adaptor for powering into its 6,000 mAh Lithium-Ion Battery, which has up to eight hours playback capability; and it being an awesome version of your ol' skol' PC speaker and gladly portable in this instance does sound Warm and much more bassy if played with its TeraBass, or Roar function, so all is very very very well for a S$229 price tag.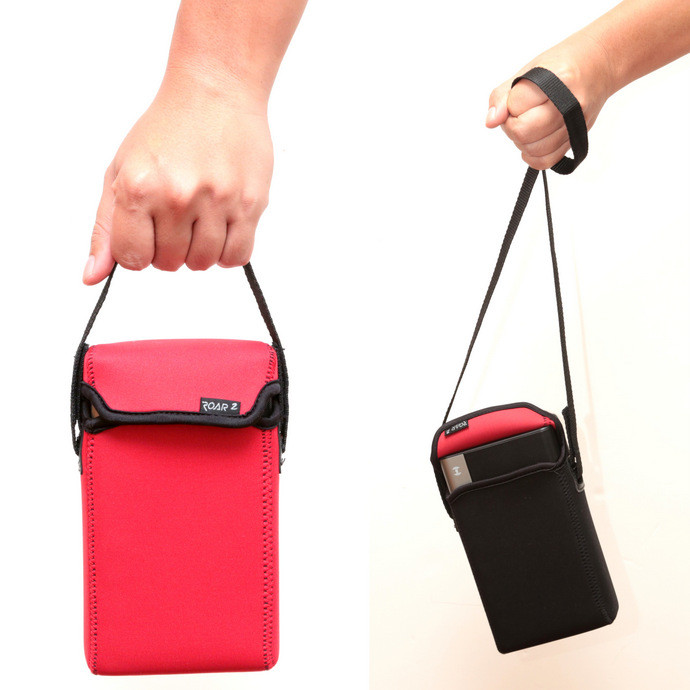 For the sake of mentioning a few more features before I sum it all up: the Sound Blaster Roar 2 can be vertically placed to enhance its volume, in particularly in a crowded social setting. It has a Speaker Phone capability which is especially useful for teleconference calls plus it has a Bedtime Mode which means either 15 min, or 30 min time-play before it quiets down, so a digital clock and accompany radio to go with this feature would be altogether amusing in a hotel beside-table. Finally, the most worthy of its existence: download the Sound Blaster Control Panel software to experience the SBX Pro Studio technologies such as SBX Bass, and SBX Dialog Plus, and these black arts would surely blow your mind away, and definitely defining of its Creative origin and Roar identity!

About the writer


Derrick Chan is a graduate from EEE engineering and management. He loves music, specifically Indie, Alternative and Industrial Rock. He likes only beer and books plus one's lively imagination. Derrick also aspires to be filthy rich.