PC Show is the longest running IT and consumer electronics fair in Singapore. To celebrate its 25th edition with its supporters, PC Show is is partnering with Intel Corporation to bring the widest variety of Intel RealSense technology to Singapore which enables contactless interaction with our electronic devices. It is time to say BYE BYE to your mouse, touchpads and even touchscreens.
The show will feature major tech brands like Acer, AfterShock PC, ASUS, Brother, Canon, Case Logic, Creative, Dell, D-Link, EpiCentre, Epson, Fuji Xerox, Fujifilm, GameProSG, HP, Lenovo, M1, Microsoft, MyRepublic, Nubox, Olympus, Samsung, Seagate, Singtel, StarHub, ViewQwest, Western Digital and many more.
It will also have a lucky draw element which you can stand a chance to win over S$100,000 worth of prizes, including the grand prize of a Hyundai Santa Fe sponsored by Komoco Motors Pte. Ltd.
PC Show 2015 will be taking place on 4-7 June, 2015 at Singapore Expo Halls 5 & 6.
Star Buys & Highlights for PC Show 2015
Creative Sound Blaster Roar 2 – S$199 with Free Carry Bag worth S$49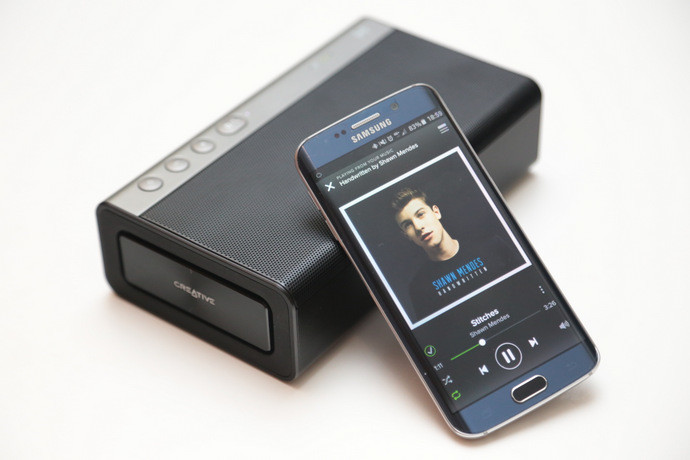 The Creative Sound Blaster Roar 2 features two high performance amplifiers and five speaker drivers, which includes a built-in active subwoofer. It is is undoubtedly a "Chilli Padi" of Bluetooth Speakers – a local reference that denotes anything that is or anyone who is tiny but formidable! Check out our full review here.
Samsung Gear VR for S6 & S6 edge – S$298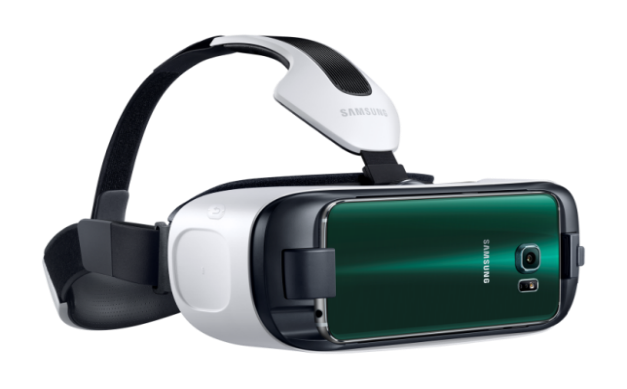 Try out "Anshar Wars" on the new Samsung Gear VR for S6 & S6 edge at the PC Show 2015 and stand a chance to win a Galaxy S6 edge 4G+ (32GB) and Gear VR Innovator Edition for S6. The Samsung Gear VR Innovator Edition for S6 offers immersive 360-degree cinematic virtual reality experiences with an ergonomic and comfortable design. Supported by the Oculus Cinema app, the headset lets you view movie files in a theatre-like environment, or take your mobile gaming experience to new heights.
Lenovo YOGA 3 Laptop – from S$1,099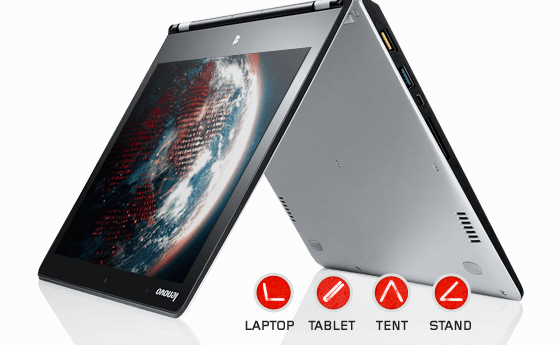 Easily changeable between four modes – Laptop, Stand, Tent and Tablet, the Lenovo Yoga 3's unique design and touchscreen display allows the screen to flip around 360 degrees.
Starting from 1.2kg and at just 15.8mm thin, the YOGA 3 is ultra-portable, highly powered with up to 5 hours on a standard battery – perfect for doers on the go. Prices start at S$1,099 for the Yoga 3 11" and at S$1,499 for the 14".
MaxPower 6000mAh PowerResQ Jump-Starter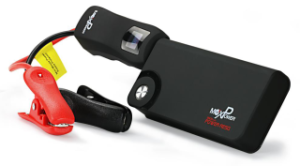 Now there's no need for industrial jump-starters or portable chargers for your smartphones, tablets, smart bands and watches with the MaxPower 6000mAh PowerResQ jump-starter – the handy emergency aid for any vehicle.
Weighing a mere 185g, the tiniest jump starter ever built by Maka GPS Technologies Pte Ltd delivers 3 times the charging cycle of average jump starter batteries. The 6000mAh PowerResQ is a user-friendly charging terminal and its smart- charge technology allows the battery to last up to 6 months after only 2 hours of charging – simply by diverting overloaded electricity back to the device.
It's the perfect portable roadside assistant you need with its intelligent reverse polarity protection – preventing damage to the jump-starter even if the battery is wrongly connected. Effectively protects and limits damage to the vehicle engine and battery avoiding short-circuits, over-voltages and over-currents.
ASUS ZenBook UX305 Ultrabook in Limited Edition Ceramic White – S$999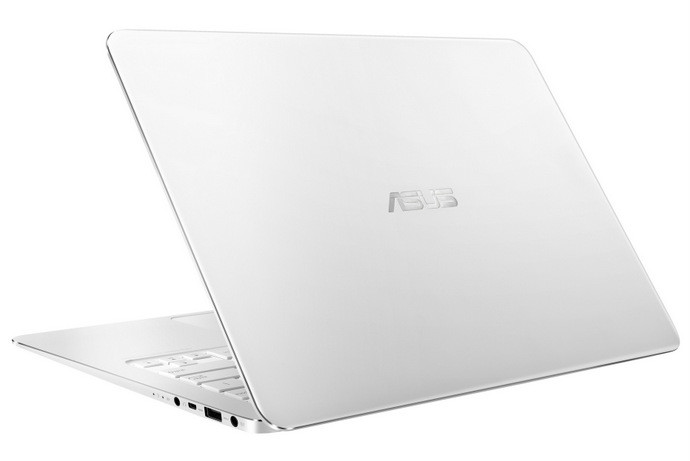 Only 12.3mm thick and merely 1.2kg, the popular ASUS ZenBook UX305 is the world's slimmest 13.3″ laptop. The UX305 features a crisp and vibrant in-plane switching (IPS) anti-glare display with a 1920 x 1080 full HD resolution. Powered by the all-new Intel Core M processor for seamless and quiet multi-tasking on-the-go, the ZenBook UX305 comes with a 128GB SSD, providing up to 10 hours of battery life, making it the ultimate Ultrabook for users who value mobile productivity on-the-go.
Exclusively for PC Show 2015, now you can get your hands on this chic laptop in Ceramic White.
Netgear Arlo Smart Home Security Kit – S$549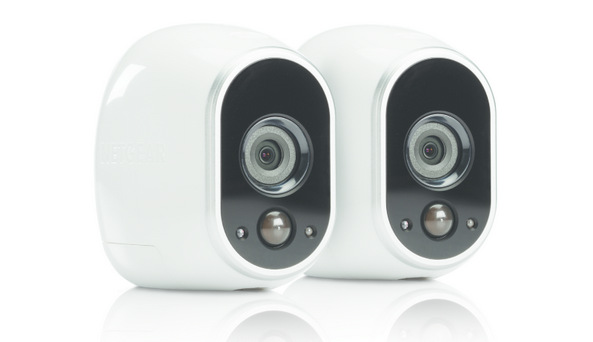 Arlo is the first and only 100 percent wireless WiFi security camera with crystal-clear, high definition video. Monitor your home from every possible angle, inside or out, with weather-proof cameras that are equipped with night vision to provide HD video round the clock.
The combination of easy installation, battery-operated true wireless design, and weatherproof construction provides you with the ability to set up a camera wherever you want, without worrying about finding a power outlet or the hassle of inconvenient power cords. The clean compact design of the Arlo camera – smaller than a bar of soap – takes up minimal space so you can easily and discreetly place them where you want – from the baby's room to your front pouch. Arlo will alert you instantly if an event occurs, and you can tap into as many as four simultaneous camera streams to watch from your desktop, notebook computer or mobile device.