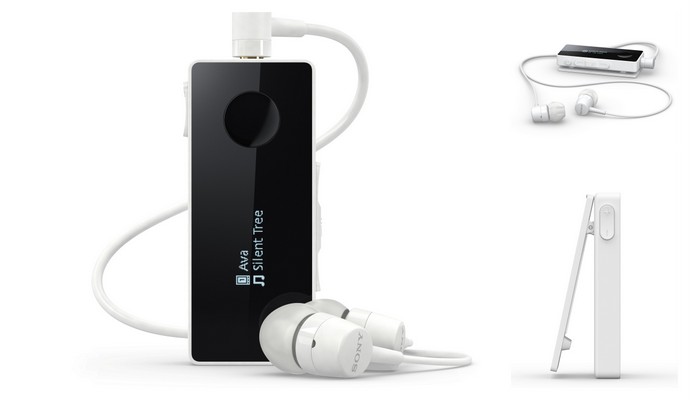 My first impression of Sony Stereo Bluetooth Headset SBH50 is that the gadget is ultra-light and remarkably plastic, and resembles an early millennium mp3-player. Nevertheless, it syncs very efficiently to my smartphone.
The ear buds are extremely tight (comes with different sized silicon-fittings), thus superbly efficient in isolating external noises. Consequently, the sounds are clear and bass-y, and good enough for easy music-listening. Alternatively, the gadget (comes with inbuilt microphone) easily doubles as a hands-free kit during driving or sports activities as it can give you the freedom to ramble without the constraints of an interconnecting wire.
This device is also equipped with a garment-clip controller that comes with a two-liner display that presents the listening content; this same Controller has Back, Play, Pause and Forward buttons to control the Music app in the smartphone – not bad!
It also has a radio-function that automatically picks-up the local stations (no need to pre-tune and save), but not altogether clever especially when the user must constantly click >> to switch from Gold 90.5 to Power 98 – alike MRT-ing from Tampines to Jurong and having to stop at all the intervening stations?!
My conclusion for the Sony Stereo Bluetooth Headset SBH50 is that it is best suited for individuals who do not expect a high-quality sound for music, yet wanting the ease of Bluetooth functionality – probably the Taxi uncle who likes his radio whilst on the drive? The Sony Stereo Bluetooth Headset (SBH50) is retailing at S$103 and comes in Black or White.