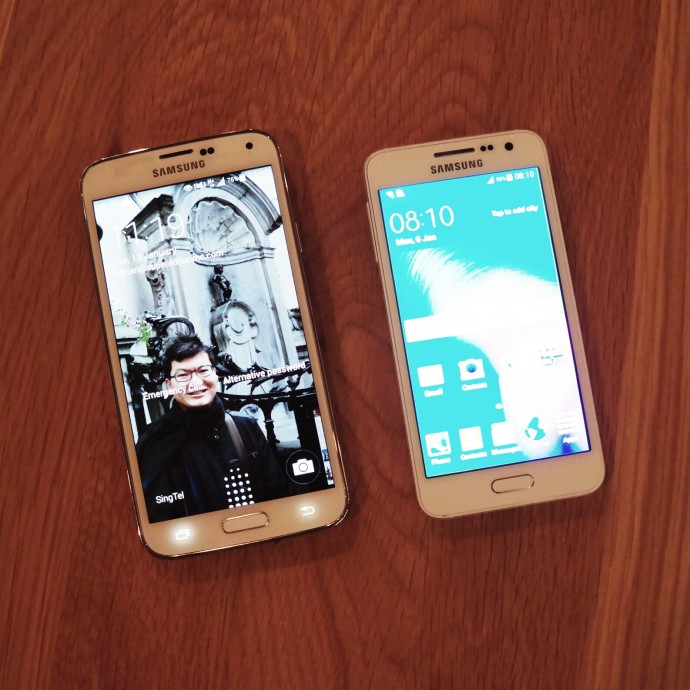 Samsung Galaxy A3 and A5 will be available in Singapore from 16 January 2015 at S$448 and S$598 respectively without contract. Only Pearl White and Midnight Black sets are available. If you prefer the Platinum Silver, Champagne Gold and Soft Pink editions, then you have to wait for February. The Galaxy A7 variant will be available later this quarter.
[Editor's Note: If you are looking for more details of availability of the Samsung Galaxy S6, click here]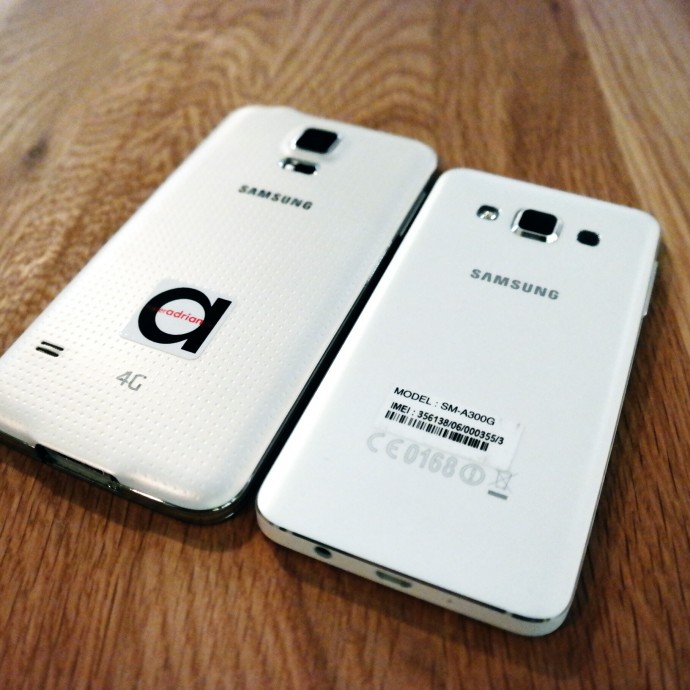 The screen size of the A3 is 4.5″, A5, 5.0″ and the A7 5.5″. The A5 and A7 features a higher 13 megapixel rear camera while the A3 has an eight megapixel rear camera. Battery capacity increases with the models as well.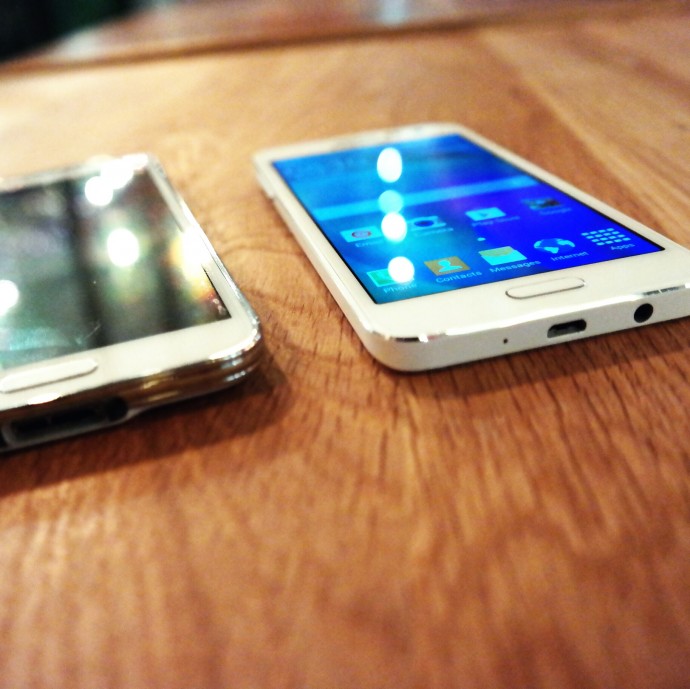 The Samsung Galaxy A series spots the first full metal uni-body casing and is also ultra slim. Some may find it too slim for comfort, but hey, they fit snugly into your back pocket, if size matters to you.
Your New Selfie Smartphone
A key feature that stands out from Samsung's other smartphone models is the 5 megapixel front camera that takes better and clearer photos. You can now choose a variety of selfie options before you snap your photo in high resolution. It automatically detects and focuses on your face with modes such as the Wide Selfie, Palm Selfie, Animated Selfie, Beauty Face or Voice Selfie.
The Voice selfie feature lets you capture your perfect selfie using your voice while the Animated Selfie takes up to 20 pictures continuously and stitches them into a collage of animated GIFs.
The A7 also supports dual SIM supporting LTE Category 4 on the primary SIM and 2G on the secondary SIM.
At launch, the Galaxy A Series comes with merchant deals including: free GALAXY Life sticky candy and scoop of Ben & Jerry's ice cream for the first 500 GALAXY A users, 1-for-1 K Box singing session and 10% off regular priced items at MDS Collections.
Samsung is also the sponsor of the Laneway Festival Singapore happening on 24 January at The Meadow at Gardens by The Bay. Take part in the #thisisme #SelfieOOTD photo contest and the best photo will stand a chance to win the GALAXY A3 4G, GALAXY A5 4G or GALAXY A7 4G in the hourly giveaway throughout the day from 11am till late.  If you purchase the GALAXY A5 4G anytime before 8 February 2015 at an Samsung Experience Stores, you will also get a free Samsung 9,500 mAh battery pack worth S$128.
Samsung is also throwing in an additional free gift while stocks last – the Samsung Level Box mini in Silver worth S$168 when you purchase the GALAXY A3.