Samsung's answer to a foldable mobile phone is the Galaxy Fold. It was unveiled for the first time in San Francisco today by DJ Koh, Samsung Electronic's President and CEO of IT & Mobile Communications Division. The new foldable device. Galaxy Fold has a 7.3-inch Infinity Flex Display. It folds into a compact device with a cover display.
Galaxy Fold will be available at US$1980 from the second quarter this year in Space Silver, Cosmos Black, Martian Green and Astro Blue.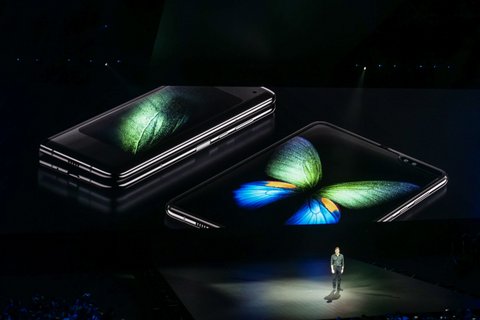 The internal screen bends and folds. Folding is a more intuitive motion. Samsung invented a new polymer layer and created a display around 50 percent thinner than the typical smartphone display. This new material makes the new model flexible and tougher and Samsung claims it is built to last.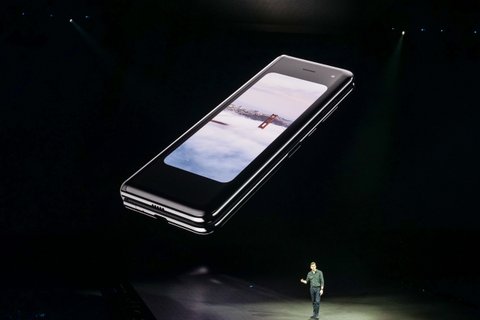 Galaxy Fold opens smoothly and naturally like a book. It closes flat and compact with a click. The hinge and multiple interlocking gears are housed in a hidden enclosure.
The fingerprint scanner is at the side where the thumb naturally rests so that you can unlock the device easily. Two batteries and the components are evenly distributed so Galaxy Fold feels balanced in your hands.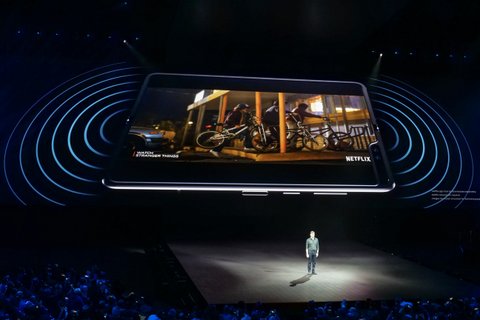 The new device is fitted with a high-powered, next-generation AP chipset and 12GB of RAM with PC-like performance. The dual battery system makes the phone capable of charging itself and a second device simultaneously via Wireless PowerShare. Its Dynamic AMOLED display and AKG stereo speakers make this device great for movies and games. There are six camera lenses. Three in the back and two on the inside and one on the cover.
The Galaxy Fold can be paired with the Samsung DeX2. Bixby is supported with new functionalities such as Bixby Routines. Samsung Knox keeps your data and information safe. The device also comes with Samsung Pay and Samsung Health.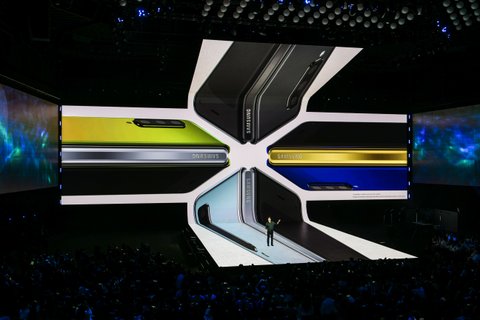 Samsung Galaxy Fold Product Specifications