SPG Keyless lets you check into your room with your smartphone without the need to pick up a standard key card at the front desk. It is supposed to save you time and the hassle of checking in when you arrive at your hotel.
Starwood launches SPG Keyless today 5 November 2014, at 10 Aloft, Element and W Hotels properties worldwide. Next year, SPG Keyless will roll out to all Aloft, Element and W hotels and resorts. That is around 150 hotels around the world.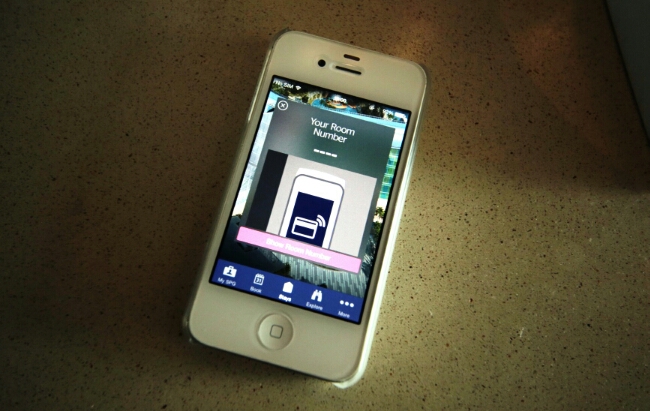 Where is SPG Keyless is available
Aloft Beijing, Haidian Beijing, China
Aloft Cancun, Mexico
Aloft Cupertino, California USA
Aloft Harlem, New York USA
Element New York Times Square West, USA
W Doha Hotel & Residences, Qatar
W Hollywood, California USA
W Hong Kong, China
W New York – Downtown New York, USA
W Singapore – Sentosa Cove Singapore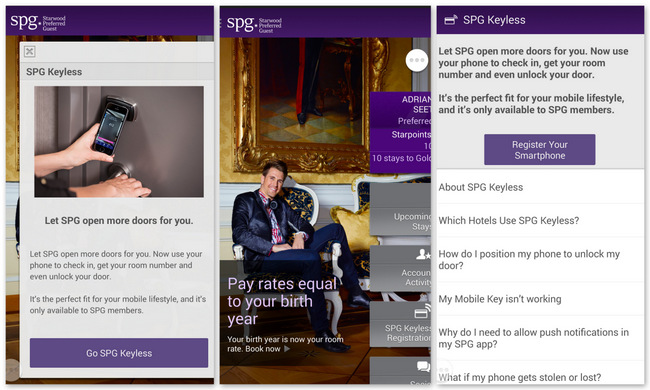 How To Enroll for SPG Keyless
Apply to be a SPG member from spg.com if you are not one yet. Remember to enter a valid email address, and a valid credit card during the online application process.
Download the SPG app from Google Play (for certain Android devices running Flavor 4.3 and above) or Apple Store (for iPhone 4s and above running IOS 8)
Open the app and sign in. Click on 'SPG Keyless Registration on the home screen of your SPG app. You can register for up to three mobile devices separately.
Make your reservation for one room through Starwood websites, SPG apps or Starwood Call Centre
If your stay is eligible for SPG Keyless, you will receive a push notification 24 hours before arrival inviting you to opt for SPG Keyless
Once you have opted in for SPG Keyless, you will receive another push notification indicating that you have checked in. Your SPG App will update you with your room number when your room is ready.
Allow push notifications and turn on your Bluetooth
For hotels which require identification checks before check-in, the room number will not be available until you stop by the front desk before checking – in.
Hold your smartphone to the door of your room and wait for a solid green light before entering your room.
Only one smartphone can be used to access each room. Key cards can be requested for other guests sharing your room.
If your phone battery runs dry before you can enter your room, you can always get a key card as a backup.