24 January 2013, Singapore – Innergie PocketCell Duo mobile battery bank (juice pack) in its small package and weighs 132.5 grammes comes with 6,800 mAh capacity can fully charge up a smartphone four times on a single charge. The dual 2.1 Amp USB ports is capable of charging two tablets at the same time which some battery banks are not able to charge even a tablet device due to the low Amp output.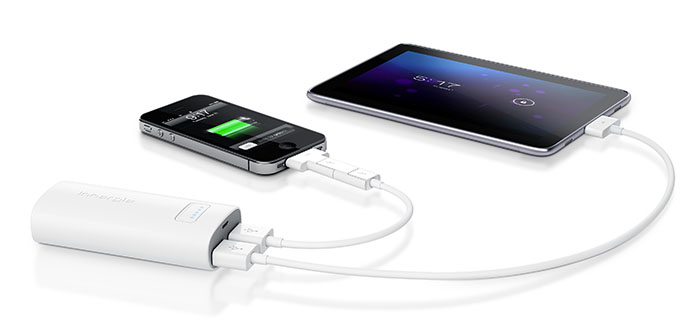 The Innergie PocketCell Duo package includes a Magic Cable Trio, a combination of Apple 30 pin tip, mini & micro USB tips in a single cable that lets you connect to over 10,000 mobile devices.  This is handy and thoughtful of the manufacturer.
With recent cases of overheated "flaming" battery banks, Innergie PocketCell Duo is protected with Innergie's InnerShield suite of protections over short circuits, overheating, over current, over power and over voltage to ensure reliable performance and the peace of mind. Something to be proud of, the small and lightweight Innergie PocketCell Duo is designed in Singapore.
The Innergie PocketCell Duo will only be available end April 2013 at a price of S$139 from Challenger, Harvey Norman, Newstead, Apple Premium Retailers and all major electronic stores.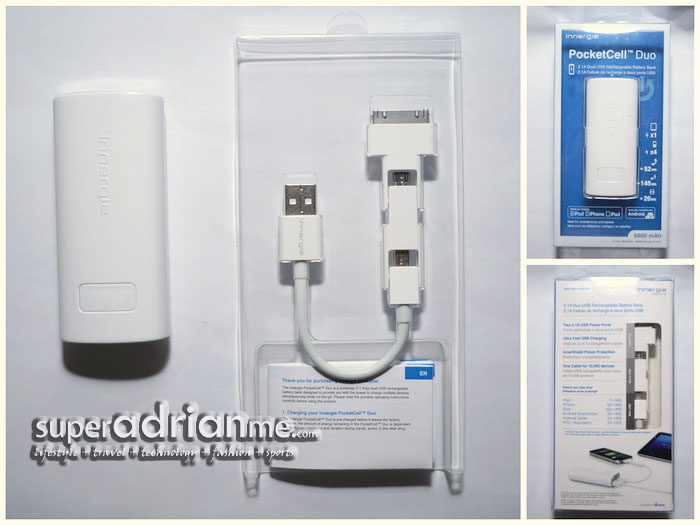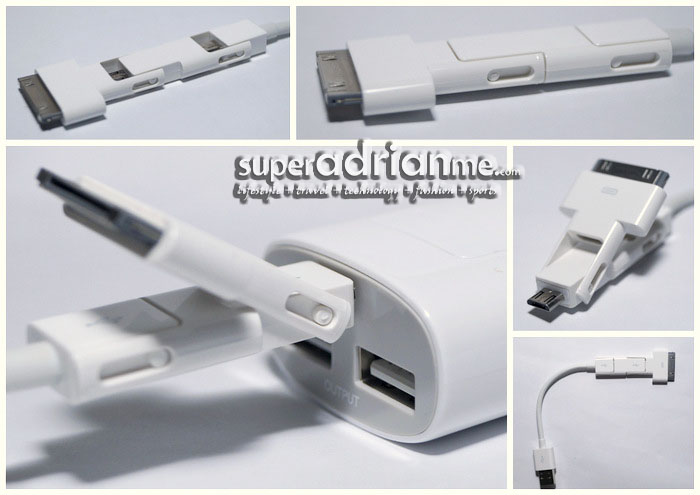 Related articles