10 January 2012, Singapore – In September last year, Nikon announced the release of the first two models of their new advanced interchangeable lens digital camera system, the Nikon 1 series – the Nikon 1 J1 and the Nikon 1 V1.   The new Nikon 1 mount lens system camera comes with a new super high-speed AF CMOS image sensor, high-speed image-processing engine EXPEED 3.
Here's a quick rundown of the features of this camera that is suitable for the consumer who requires an easy to use and non complicated gadget:
Features of the Nikon 1 J1
10.1 megapixels
Nikon CX format sensor (13.2mm x 8.8mm CMOS sensor)
Electronic Shutter
Frame rate of 10fps/30fps/60fps
3.0″ LCD 460k-dot TFT LCD
Built in Pop up flash
Motion Snap Shot and Smart Photo Selector
Full HD Movies (1080/60i/30p) with still capturing capability
Camera body comes in White/Black/Red and Silver/Limited Edition Pink
The Nikon 1 J1 is easy to operate and lightweight. It does not have the usual confusing dials and buttons on its stylishly clean and uncluttered body.   You can capture your everyday scenes or unexpected scenes quickly and with ease.  Nikon added in four shooting modes for you to record photos and movies – Motion Snapshot, Smart Photo Selector, Still Image and Movie
Motion Snapshot allows you to record a still image and about a second of high-resolution movie footage beginning before and ending after the time the shutter-release button was pressed.  The movies recorded in this mode are played back in slow motion giving a very 'emo' effect.  I personally like this function a lot.  It saves me the trouble of post editing videos to get that slow motion effect.
The Smart Photo Selector captures the perfect moment in any scene.    It captures images before you take the shot and continues after you are done, shooting 20 high-resolution images in quick succession.  The best shot is displayed on the monitor with four others saved for you to choose from.   How this works its the camera takes into consideration factors such as facial expression, composition and focus so you won't miss a smiling face or accidentally cut off someone's head or end up with a blurred image.
The Still Image mode lets you take sharp photos of fast moving action at up to 60 frames per second.    This mode is perfect for sports, animal or wildlife or for shooting children playing.
The Movie mode lets you take a high-resolution photo while filming a movie without interrupting your recording.  Phase-Detection AF focuses on moving subjects quickly even while recording action scenes.   The slow motion recording mode lets you record
Check out some of the photos taken with the Nikon 1 J1 and the ultra-thin 1 Nikkor 10mm f/2,8 wide angle kit lens.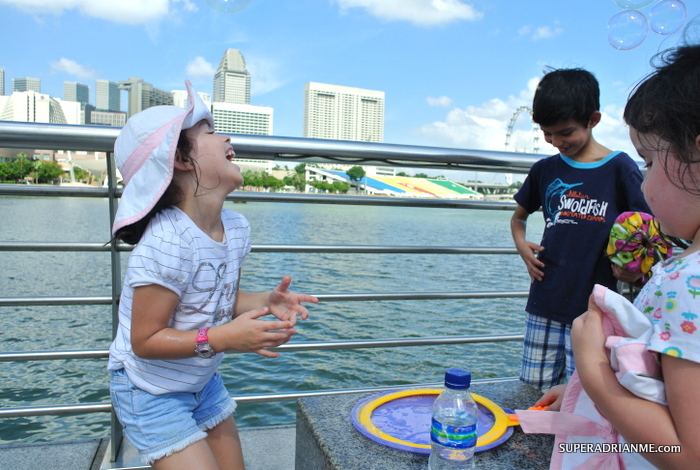 The Nikon 1 J1 is sold in a few kits:
Camera with 10-30mm + 30-110m lens : S$1,299
Camera with 10-30mm + 10 mm lens : S$1,199
Camera with 10mm lens : S$1,069
Camera with 10-30mm : S$999
Limited Pink Edition with the 10-30mm + 30-110mm lenses : S$1,289
As at 18 January 2012, all the colours are now available in Singapore.  For more information, please click here.
Nikon celebrates its 95th anniversary this year.