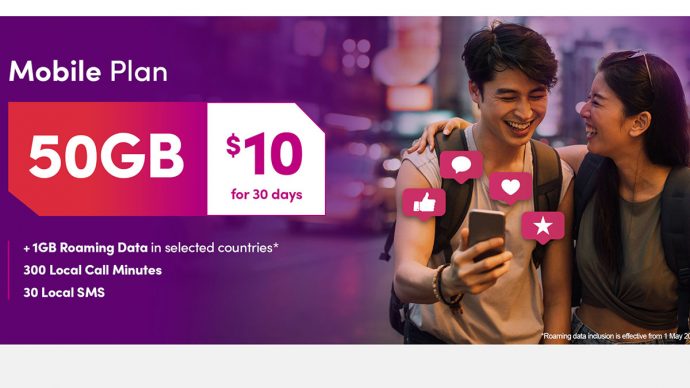 TPG Telecom is the fourth telecom operator in Singapore, after Singtel, M1 and StarHub. Do not be confused with mobile virtual network operators (MVNO) like Circles.Life, Grid Mobile and redOne which obtain network services from telecom operators at wholesale rates. TPG had built their own telecommunication network in Singapore and offer services based off their own network.
TPG launched their first mobile plan, a SIM Only plan at S$10 with 50GB of mobile data on TPG's 4G network. Here's the breakdown of the S$10 plan:
50GB local mobile data
Excess local data charges at S$1 per 1GB
Free Caller ID
Free Incoming local number calls
300 minutes Outgoing local number calls
Free Incoming local SMS
Excess local call charges S$0.01 per 30 seconds
30 SMS to local numbers
Excess local SMS charges S$0.05 per SMS
Free Incoming international calls and SMS
International Roaming Service only effective only from 1 May 2020
1GB Roaming Data to selected countries
No Lock-In Contract required. You are permitted to terminate the service at any time.
TPG 50GB SIM Only Plan is available only to Singapore Citizens, Permanent Residents, Employment and Long Term Pass holders aged 18 years old and above. After successful sign up, you are required to pick up the SIM card at one of TPG's pickup location around Singapore.