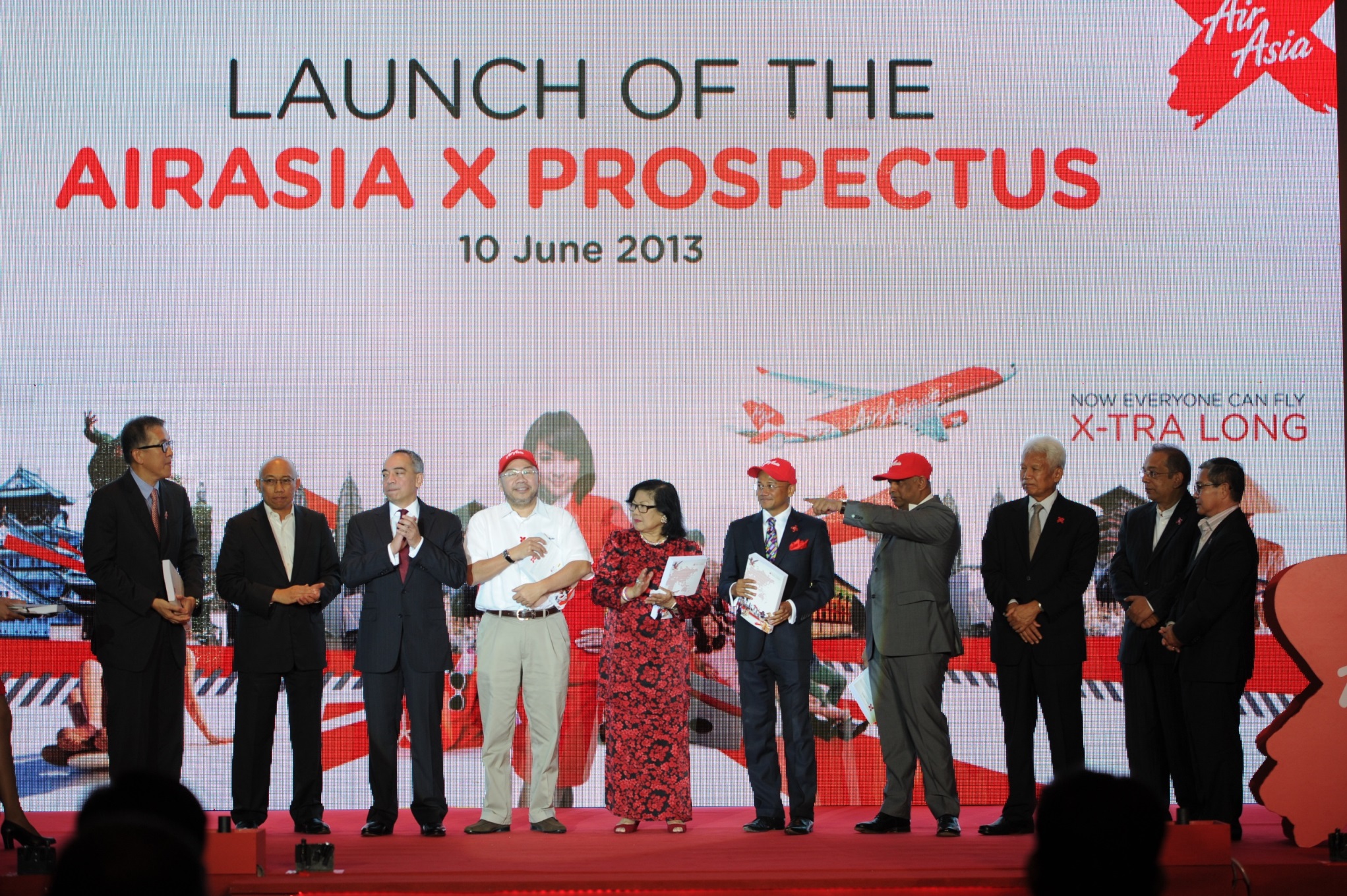 AirAsia X Berhad, low cost, long-haul air carrier launched its prospectus today for its Initial Public Offering ahead of its listing on the Main Market of Bursa Malaysia Securities (Bursa Malaysia) next month.
790,123,500 ordinary shares of RM0.15 each in AirAsia X will be available. Up to 197,530,900 existing Shares and a Public Issue of 592,592,600 New Shares comprising Institutional Offering of up to 538,011,800 shares and Retail Offering of 252,111,700 shares at the initial retail price of RM1.45 per issue (Retail Price) are on offer for sale. The final retail price will equal the Institutional Price subject that it will not exceed the Retail Price.
This listing will provide AirAsia X access to funding from the capital market for its expansion plans and growth strategies. The airline has one of the lowest unit cost base of any airline in the world, offering fares that are targeted to be on average 30% to 50% lower than full-service carriers.