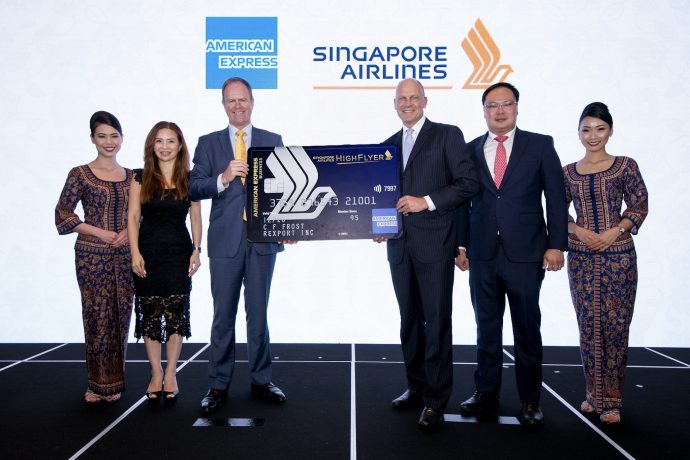 American Express celebrates the 20 year partnership with Singapore Airlines today by launching the new American Express Singapore Airlines Business Credit Card.
This new credit card was launched to help small and medium sized enterprises better manage cash flow and turn business expenses into the benefits.
SMEs account for 99% of businesses in Singapore contributing to hiring 73% of the workforce and 48% of Singapore's GDP.
Results from a SMEs Go Places 2019 survey conducted in June this year by American Express showed that 59% were kept awake because of increasing competition, 52% by cash flow management and 42% by access to capital to grow the business. The survey also revealed that 61% go to Malaysia, 54% visit China, 35% Thailand, 34% Indonesia and 29% Australia. Owners travel an average of 7.6 trips per year and 70% of SMEs have employees who travel 2 or more times a month.
American Express Singapore Airlines Business Credit Card Benefits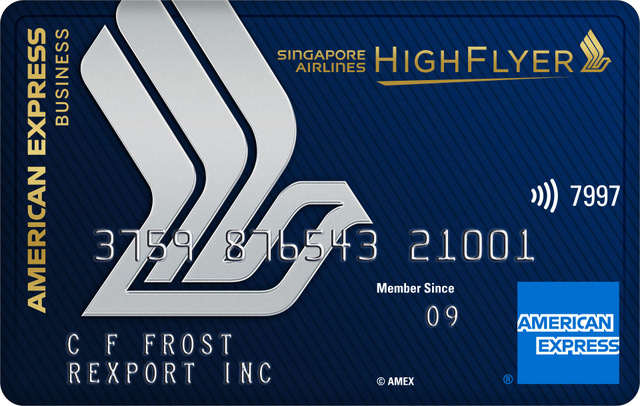 • Earn up to 8.5 HighFlyer points for every S$1 spent on eligible Singapore Airlines group flights and 1.8 HighFlyer Points per S$1 for other eligible spending. Employees continue to earn KrisFlyer miles when flying with SIA.
• HighFlyer Points can be used to offset future travel with no caps, no blackout periods and no restrictions through one portal.
• 0% interest on instalments over six months on SIA flights from October 2019 and up to 51 interest-free days.
• Accelerate to KrisFlyer Elite Gold Status with spending of S$15k or more on eligible Singapore Airlines group spend in the first year of Card membership.
• Complimentary travel insurance when tickets are purchased with the card.
• Free Accor Plus membership with one free night stay every year, up to 50% off dining across 1,100 restaurants in Asia Pacific and more.
• Get upgraded to Hertz Gold Status with 10% off best available retail rates, one car class upgrade for rentals
• Two free visits to 1,200 airport lounges worldwide with Priority Pass.
To sweeten the offer, card members will be awarded up to 50,000 HighFlyer points when spending on the card in the first year of their membership. Spend S$500 on the Singapore Airlines Group and get a first spend bonus of 5,000 HighFlyer points, spend S$5,000 in the first three months and get additional 30,000 HighFlyer points and spend S$10,000 per year on the Singapore Airlines Group and get another 15,000 annual loyalty bonus points.
Visit http://americanexpress.com/sg/business to apply. The annual fee for the Americans Express Singapore Airlines Business Credit Card is S$299 for a principal card and two complimentary supplementary cards. Additional supplementary cards come with an annual fee of S$99 each. The MAS regulatory requirement of S$30,000 annual income is a prerequisite for the card.