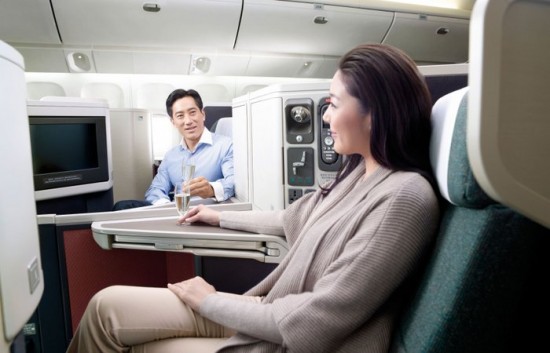 Cathay Pacific's amenity kits for long-haul Business Class travellers will feature Australian natural skincare brand Jurlique with signature products such as Day Cream, Citrus Hand Cream and Lip Care Balm.  The wash bag will still be agnès b. branded, a brand Cathay Pacific has partnered with since 2007. The new amenity kits will be launched progressively in October.
The amenity kit will also include other items including socks, an eyeshade, earplugs, dental kit and a shoe horn (for male kits). Being environmentally responsible, Cathay Pacific uses a disposable tooth brush and shoehorn made from biodegradable and recyclable materials – corn starch and cellulose.
Cathay Pacific Business Class Amenity Kit – The Older Version
The amenity kits replaces the current black and gold agnès b. designed kit with Murad toiletry products.
Cathay Pacific Business Class Amenity Kit – Male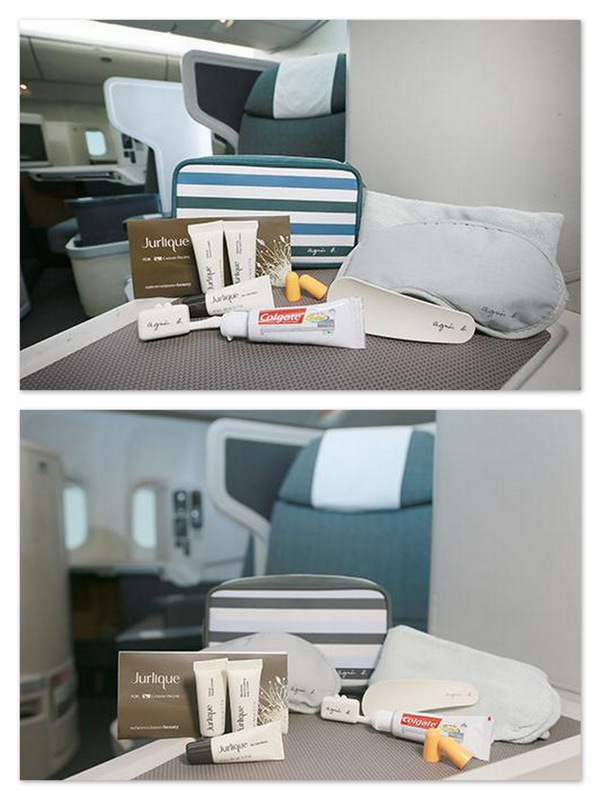 agnès b. pouch
Jurlique Balancing Day Care Cream (for outbound flights)
Jurlique Moisture Replenishing Day Cream (for inbound flights)
Jurlique Citrus Hand Cream
Jurlique Lip Care Balm
agnès b. toothbrush, eyeshade and shoe horn
toothpaste, earplugs and socks
Cathay Pacific Business Class Amenity Kit – Female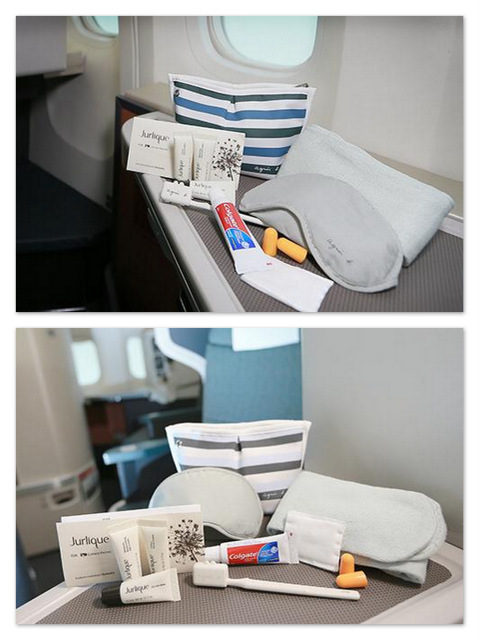 agnès b. pouch
Jurlique Balancing Day Care Cream (for outbound flights)
Jurlique Moisture Replenishing Day Cream (for inbound flights)
Jurlique Citrus Hand Cream
Jurlique Lip Care Balm
agnès b. toothbrush and eyeshade
toothpaste, earplugs, socks and cotton pads