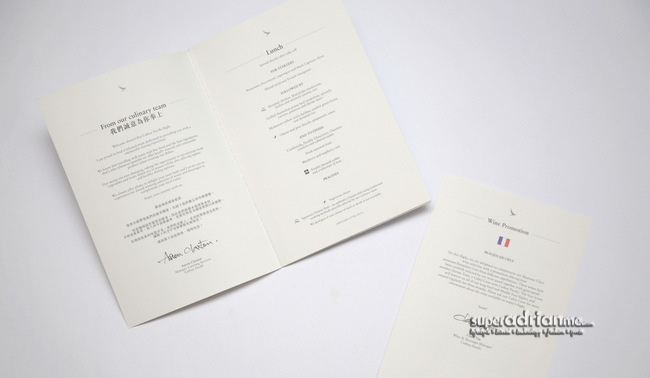 I flew in business class from Singapore to Los Angeles on Cathay Pacific earlier this month and noticed that they had changed their inflight menus to a more serious looking menu. I like the new menus which came with a welcome message from Aaron Claxton, the manager of Catering Services.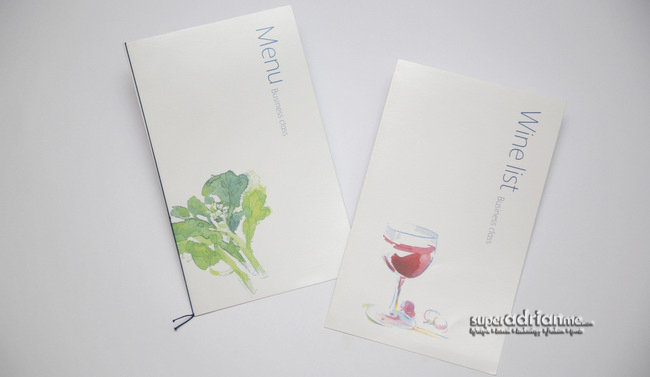 The previous menus had illustrations giving them a more relaxed look and there was a separate menu for food and another for wines.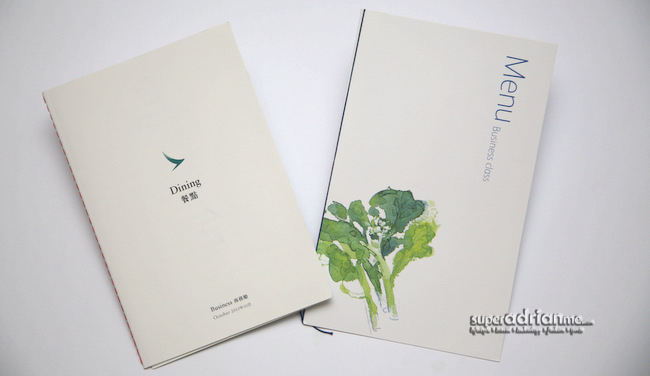 Cathay Pacific Business Class Dining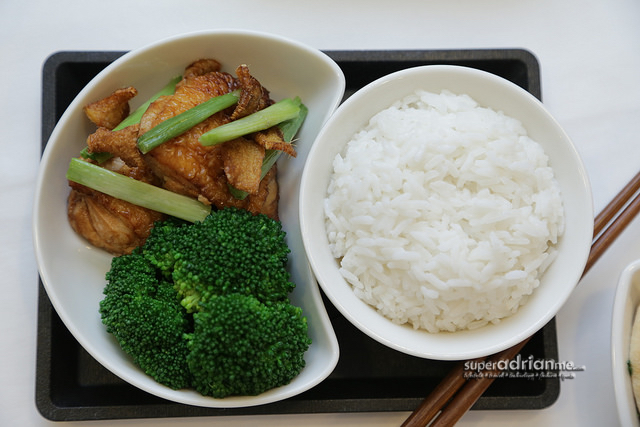 In my opinion Cathay Pacific serves up an excellent meal or snack on board regardless of class of travel. Their jasmine rice paired with a local Hong Kong dish is always a favourite when flying with them.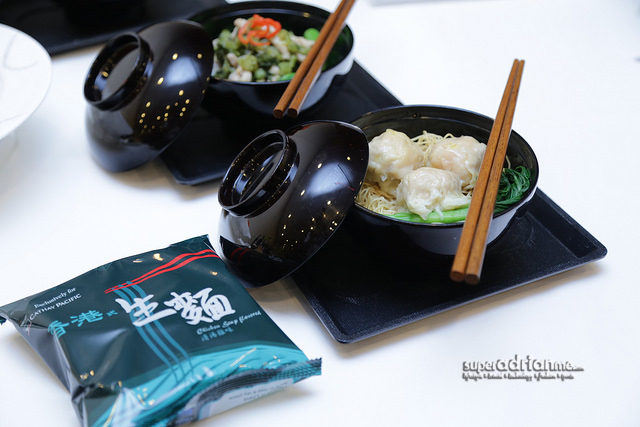 During my round trip journey between Hong Kong and Los Angeles, I got to enjoy a bowl of Braised Pork and Preserved Vegetables in Rice Vermicelli as well as the Shui Gaw in Noodle Soup as a snack. You'll understand the meaning of comfort food, when you sink your teeth into the juicy morsels of meat and shui gaw.
Cathay Pacific Beverage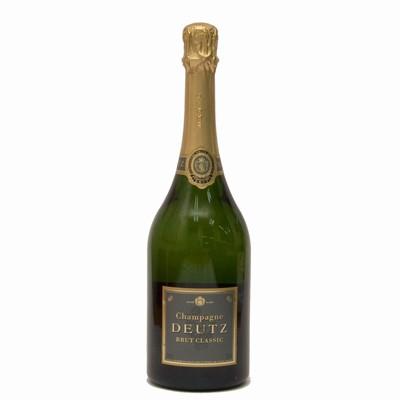 On board in Business Class, the champagne served was award winning Deutz Brut Classic with aromas and flavours of pear and citrus fruit with notes of toasted hazelnut, honey and sweet vanilla notes. Deutz has been one of my favourite champagnes and it makes a great choice to be served on board.
Two whites and two reds were also served in the main menu. You have a choice of whites featuring Chanson Réserve du Bastion Viré-Clessé 2013 from the Mâcon region in Burgundy and Peter Schweiger Grüner Veltliner "Zöbinger Terrassen" Kamptal Reserve 2013 from Austria.
The Liberty School Central Coast Merlot 2012 from California's Central Coast pairs well with roast meat dishes while the 2010 Château Cap L'Ousteau is made from Merlot, Cabernet Sauvignon and a small percentage of Petit Verdot grapes pairs well with grilled meat and cheese.
From August to October, Cathay Pacific Airways offered on its long-haul and Middle East flights four premium Beaujolais Crus from different appellations, specially picked by the airline's wine panel together with guest panel member Darren Yuen, the airline's cabin crew.
The four additional wines that were served on board included:
Domaine Franck Chavy Les Granites Roses, Morgon 2014
Domaine Bergeron Julienas 2014
Château de Saint-Lager Brouilly 2014
Château du Moulin-à-Vent Croix Des Verillats, Moulin-Â-Vent 2011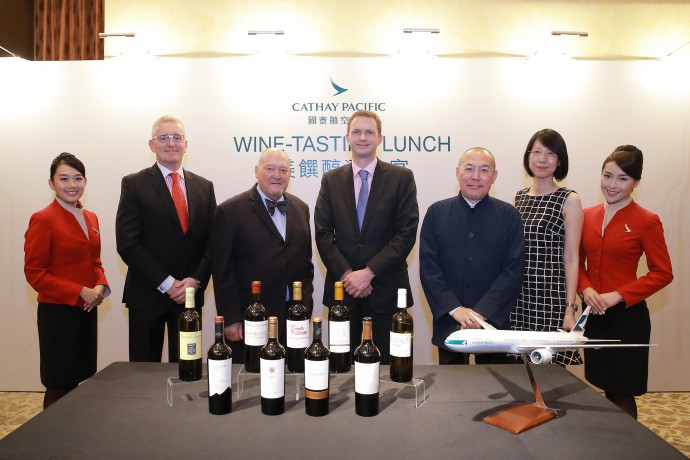 As part of the rotation every three months, Cathay Pacific Airways also introduced its latest wine promotion featuring fine wines from renowned wine regions in France and Argentina for First and Business Class respectively.
These wines were picked by the airline's catering team and wine consultants Lau Chi-sun and Roy Moorefield.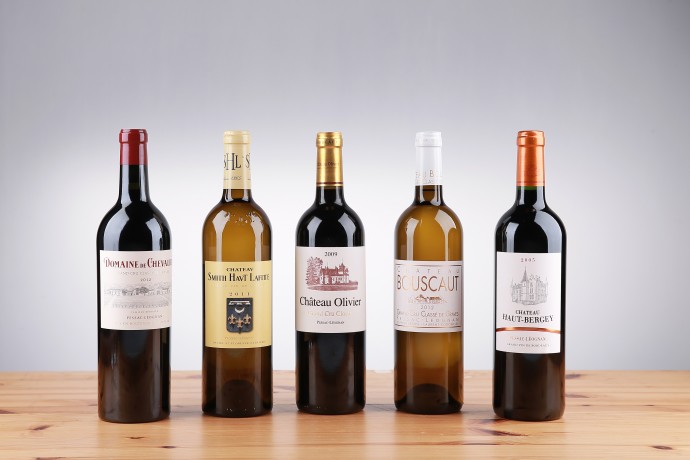 The latest First Class wine selection features wines from Pessac Leognan, Bordeaux and will be served from November across the airline's network on a rotational basis:
Château Smith Haut Lafitte Blanc 2011
Château Bouscaut Blanc 2012
Château Haut-Bergey 2005
Chateau Olivier Red 2009
Domaine de Chevalier 2012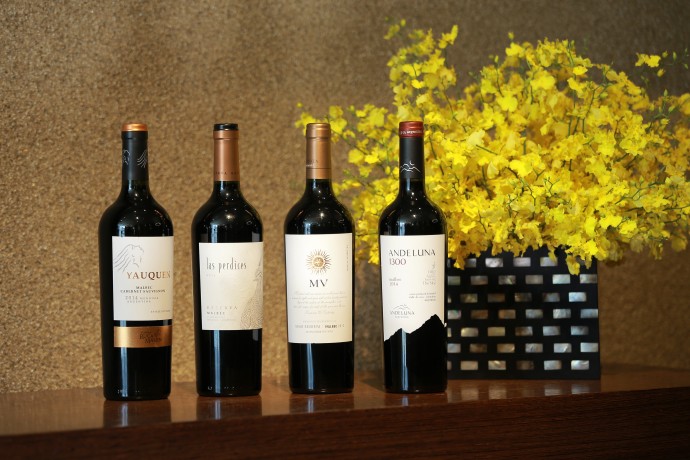 Cathay Pacific sources fine wines from up-and-coming wine regions. Four Argentinian wines will be available to Business Class passengers from December on the airline's long-haul flights. These fine wines will be rotated regularly, and they are all well-suited for enjoyment inflight:
Andeluna 1300, Malbec 2014
Las Perdices Reserva, Malbec 2013
Mendoza Vineyards Gran Reserva, Malbec 2012
Bodega Ruca Malen Yauquen, Malbec Cabernet Sauvignon 2014
And if you are not into wine, there is a selection of spirits and other beverages on board in long haul Business Class.
Aperitifs and Cocktails
Bombay Sapphire Dry Gin
Bacardi Rum
Absolut Vodka
Martini Rosso
Martini Extra Dry
Campari
Sweet and Dry Sherry
Bloody Mary
Screwdriver
Whiskies
Chivas Regal 12 years
Johnnie Walker Gold Reserve
Jack Daniel's
Canadian Club
Cognac
Liquers
Drambuie
Cointreau
Bailey's Irish Cream
Beer
International Selection
Signature Drinks
Cathay Delight – Kiwifruit based non-alcoholic drink with coconut juice and a touch of fresh mint
Pacific Sunrise – Champange and Drambuie with zest of orange and lemon
Juices
Soft Drinks
Coke
Coke Light
Sprite
Perrier Water
Tonic Water
Soda Water
Ginger Ale
Coffees
Illy's freshly brewed coffee
Espresso
Cappuccino
Caffè Latte
Regular or decaffeinated
Tea
Hong Kong Style Milk Tea
Ceylon
Japanese
Jasmine
Oolong
Organic Chamomile
Earl Grey
Peppermint
Hot Chocolate