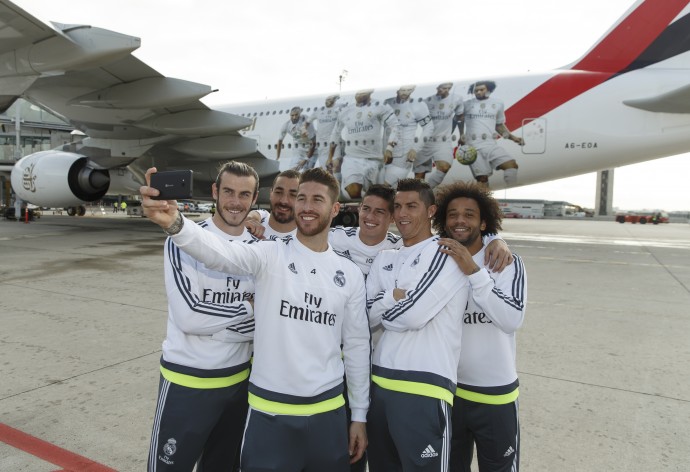 Emirates unveiled its latest Airbus A380 aircraft featuring football legends from Real Madrid, the world's largest football club.
Cristiano Ronaldo, Gareth Bale, Sergio Ramos, James Rodriguez, Karim Benzema and Marcelo ate emblazoned on both sides of the aircraft on decals of more than 500sqm in size. This decal will remain on the aircraft for six months and fly to Emirates' 36 A380 destinations.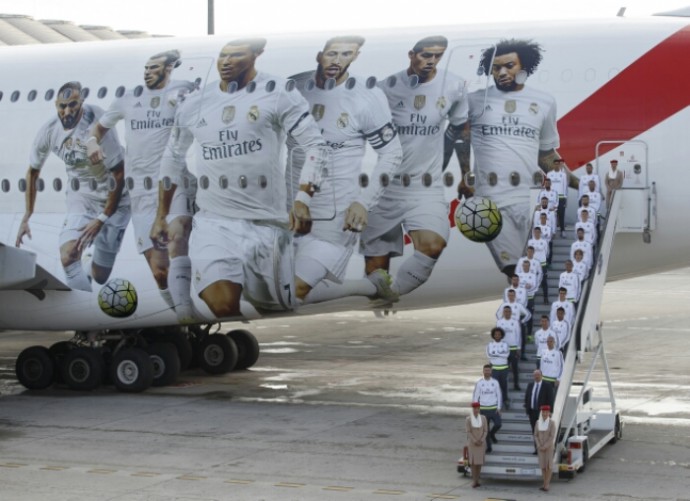 The entire Real Madrid team turned up at Madrid Airport Barajas to view the aircraft before it departed for Dubai.
The aircraft will fly to Hong Kong, Amsterdam and Frankfurt this week.
Emirates is a sponsor of Real Madrid.