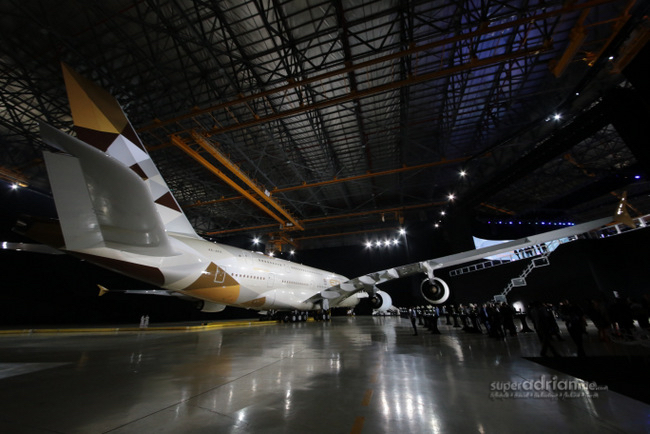 Etihad Airways first unveiled its first Airbus A380 with aircraft registration A6-APA on 18 December 2014 featuring The Residence in its First Class.
Earlier this week, Airbus presented the Abu Dhabi airline with the award for Top Operational Excellence for A380 operations in 2015 – 2016 for its 99.63 per cent operational reliability between January 2015 and October 2016. This is the highest of all 13 airlines which operate the Airbus A380. Operational reliability is a standard international index measuring flight operations subject to delays or defects. High performance in this index verifies the operating capability of the airline and the priority given to maintenance and safety management.
Etihad Airways has eight Airbus A380s in service with two more scheduled for delivery. The A380s are used on flights from Abu Dhabi to Sydney, Melbourne, London, New York and Mumbai.
Airlines operating the A380 include Air France, Asiana Airlines, British Airways, China Southern Airlines, Emirates, Etihad Airways, Korean Air, Lufthansa, Malaysia Airlines, Qantas, Qatar Airways, Singapore Airlines and Thai Airways.