From 31 October 2022, Air France will resume daily night flights with its La Première First Class suites between Paris and Singapore. Operating on the B777-300ER, the aircraft will offer only four private La Première suites.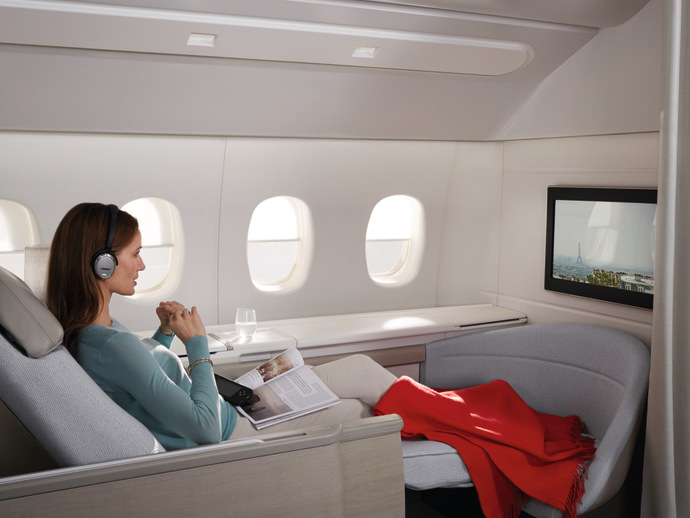 Each suite features a wide seat that transforms into a flat bed that is over two metres long. Menus are signed by French chefs from Michelin-starred restaurants and prepared with 100% French meat, dairy products and eggs, breads and pastries as well as fish from sustainable fisheries for Departures from Paris. A vegetarian option is also available. For departures from Singapore, Julien Royer from triple Michelin-starred Odette designs tailor-made meals for Air France. Enjoy meal service on board with a curated wine and champagne list.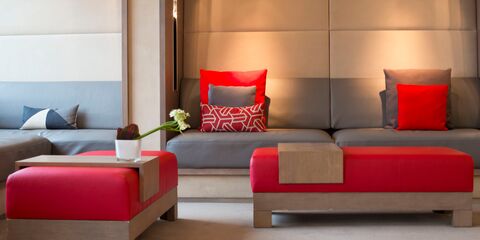 At Paris Charles de Gaulle, first-class customers can visit the 1000 sqm La Première Lounge which is designed by architect Didier Lefort on arrival or before departure. A unique and custom-designed experience offers guests a VIP transfer in partnership with Hertz from Paris to the airport. Menus and wine lists have been selected by French Chef Alain Ducasse and his teams. Enjoy individual table service and the most prestigious vintages from the Air France wine cellar. Air France also offers a new beauty treatment centre in partnership with Sisley.
La Première guests also benefit from full access to Air France services, including exclusive check-in counters at Paris-Charles de Gaulle. Dedicated staff ensure a pre-arranged, exclusive welcome, guaranteeing travellers a seamless airport experience. Customers are subsequently driven to the foot of the aircraft in exclusive cars, where they receive a special welcome from the crew.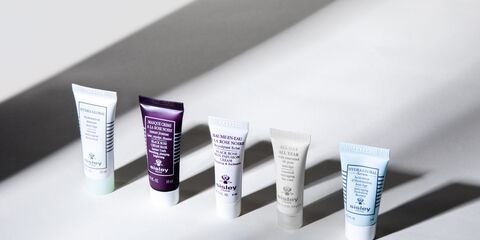 The last time we reviewed the La Première Comfort Kit was in 2015 featuring Givenchy skincare products. Today a new comfort kit for guests to use and take home after the flight is inspired by a writing set is available in Air France red and pearl grey. The topstitching and embossed winged seahorse emblem, the company's historic symbol are a discreet nod to the designer codes of the La Première suites. Air France has partnered Sisley to offer a range of five sample side products to offer a choice of two beauty care rituals. The kit also contains a pen, a wooden comb, earplugs and a night mask. Slip on the cotton bathrobe, slippers and socks when you board and enjoy the flight.
The Skyteam member airline is working on a new La Première cabin which will be unveiled during the 2023/2024 European winter season. The future cabin will be the longest on the market, offering up to three modular configurations – a seat, a méridienne and a fully flat bed that can be fully privatised. The new cabin will equip a larger number of aircraft than currently.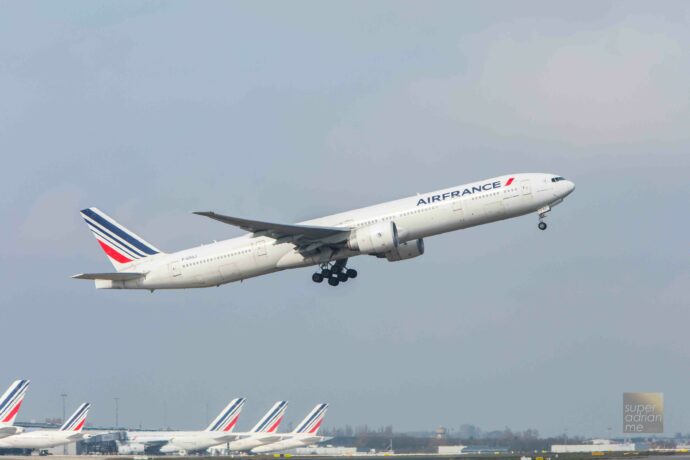 Air France offers daily flights on its B777-300ER featuring four private suites in La Première, 58 seats in Business Class, 28 in Premium Economy and 206 in Economy. AF257 departs Singapore at 11.05 pm and lands in Paris at 6.10 am the next day. The return flight AF256 departs Paris at 8.45 pm and lands in Singapore at 4.35 am the next day.
Air France also operates the B777-200ER on Tuesdays and Wednesdays from Singapore to Paris with 28 seats in Business Class, 24 in Premium Economy and 260 in Economy. AF255 departs Singapore at 10.45 am on Tuesday and Wednesday and lands in Paris at 5.50 am. AF254 departs Paris on Monday and Tuesday at 1.10 pm and lands in Singapore at 9 am the next day.