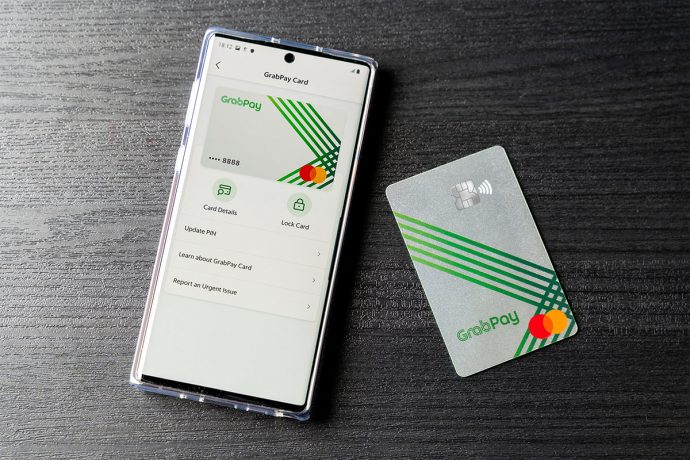 Grab today just launched Asia's first numberless card with MasterCard – GrabPay Card. GrabPay Card is a prepaid card that offers unparalleled card security, while keeping it hassle-free for your cashless transactions in Southeast Asia.
Like all major credit cards, the GrabPay Cards will also have a reward ecosystem, benefits and insurance program when you pay with it. As a prepaid card, when funds are low you can choose to either manually top-up the card via the Grab app or set an auto top-up option.

Numberless Card Is More Secure
Without the details printed on the physical, you will feel more secure when passing the card to a stranger for payment. All the details of your card are stored securely within the Grab app, where an in-app lock card function that is PIN-protected allows you to instantly suspend payments in the unfortunate situation when you lose your card.
For online purchases, you just need to launch the Grab app, enter your PIN to reveal your GrabPay Card details and start making your payment.

GrabPay Benefits
Mobile protection insurance for your phone against accidental damage or theft when you pay your monthly mobile bill via GrabPay Card;
E-commerce protection for incomplete delivery or if wrong/defective products are delivered when you make online purchases with GrabPay Card;
Flight delay passes for up to two registered flights per calendar year where you can enjoy complimentary access to over 1,000 airport lounges across 100 countries if they face delays for more than two hours.
Save on Forex fees by paying in the merchant's currency with your GrabPay Card when you travel to avoid additional bank charges or merchant fees.

GrabRewards
With GrabPay Card, you can make purchases at nearly 53 million merchants worldwide that accept Mastercard cards while receiving competitive foreign exchange rates which is reflected in-app. Grab users can also earn GrabRewards points at point of transaction.
As part of a limited launch promotion period, the GrabPay Card will reward users with up to 10x GrabRewards points per every dollar spent. These points can be used to redeem GrabRewards offers anywhere in Southeast Asia.

GrabPay Card On Samsung Pay Wallet
At launch, GrabPay Card is already compatible with Samsung Pay on their Galaxy smartphones. So you can simply add you digital GrabPay Card to your Samsung Pay Waller and make offline payments by tapping their device at any NFC-enabled terminal, offering that some convenience like with your other credit cards.

How To Activate GrabPay Card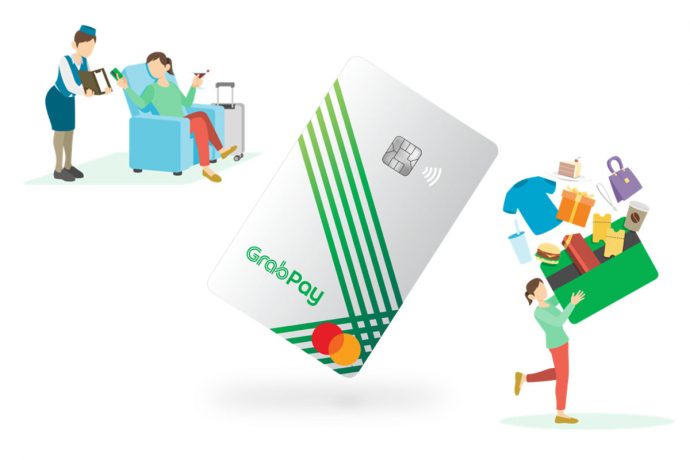 You must be a Grab user in Singapore. Activate your digital GrabPay Cards by completing a simple customer verification process. You can either link your MyInfo Singpass account or input your details manually within the Grab app.
After verification, you can use your digital GrabPay Card, linked to your GrabPay balance in your wallet to make purchases online, in app, or pay offline merchants using Samsung Pay.
You can then apply for the physical numberless card in-app. The physical GrabPay card will be rolled out in batches.
To learn more about GrabPay Card and the improved GrabPay, visit https://www.grab.com/sg/pay/card/grabpay/.