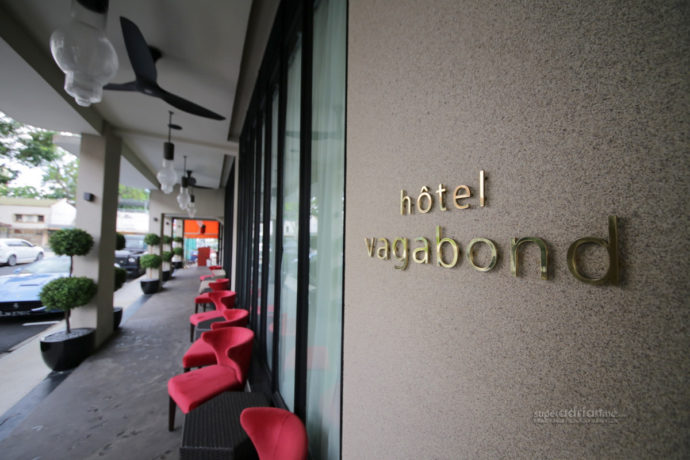 Hôtel Vagabond Singapore first opened in January 2016 and was marketed by Small Luxury Hotels. In November last year, it moved its business over to become a Tribute Portfolio Hotel. Tribute Portfolio is part of Marriott International and first launched in April 2015. The 41-room hotel designed by award-winning French designer Jacques Garcia is tribute Portfolio's first Tribute Portfolio hotel in Singapore and Marriott International's 10th property in Singapore.
Hôtel Vagabond Singapore came in tops in TripAdvisor's 2017 Travellers' Choice awards for Hotels in Singapore, based on the millions of reviews and opinions collected in a single year from travellers around the world. The 15th edition of the annual awards ranked Amoy by Far East Hospitality second followed by The Fullerton Bay Hotel Singapore, Raffles Hotel Singapore, The Quincy Hotel by Far East Hospitality, InterContinental Singapore, Shangri-la Hotel Singapore, Four Seasons Hotel Singapore, Capella Singapore and The Ritz-Carlton Millenia Singapore.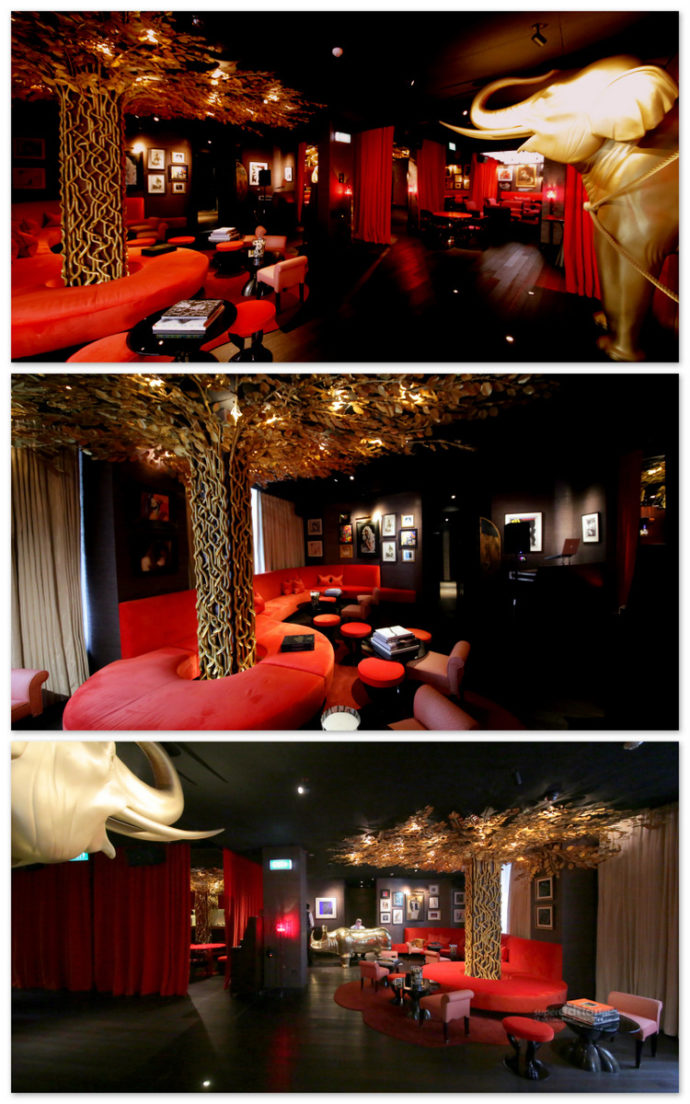 Hôtel Vagabond Singapore is located in the indie Jalan Besar area in a colonial-era Art Deco building, away from the main shopping and business district. Vagabond Salon is a modern interpretation of a Parisian salon, where guests are encouraged to mingle with resident artists over a crafted cocktail, dine amidst a performance or even watch an independent film. Thrice weekly, the salon transforms into a music venue showcasing local and visiting up-and-coming artists from jazz quartets to indie rockers.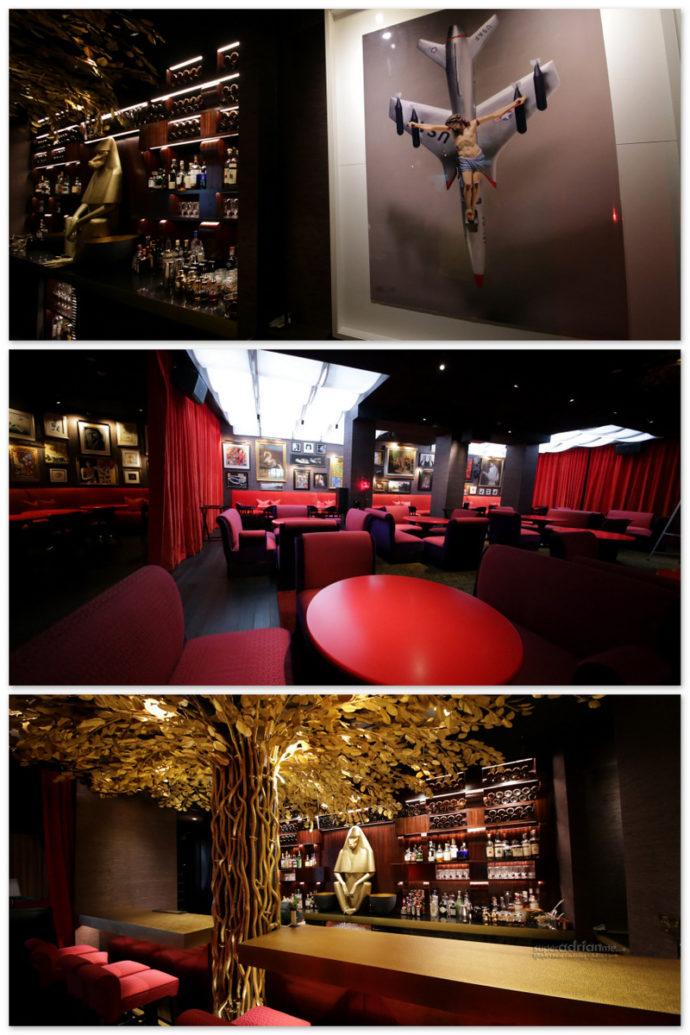 The restaurant in here has also changed from 5th Quarter to Hot Buns & Thunder Balls, a fun eatery that is inspired by the tagline "If you must get in trouble, do it at the vagabond". East-meets-West burgers and desserts are served up here. We haven't wined and dined here so we can't really comment. The ground floor area has also been converted into the executive club lounge. Guests can enjoy complimentary à la carte lounge menu from 11am to 4pm, hors d'oeuvres, wines and spirits from 4.30pm to 6.30pm and complimentary premium high-speed wi-fi.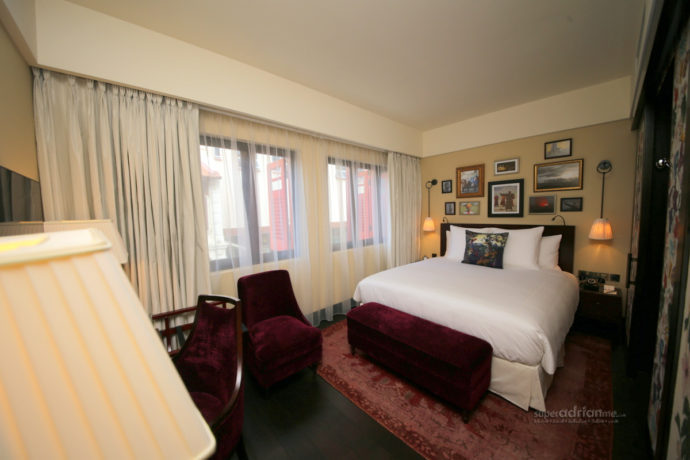 Each of the guestrooms features Italian marble and glass mosaic bathrooms, mahogany furniture and luxurious bedding. Every room also displays curated photographs and art pieces.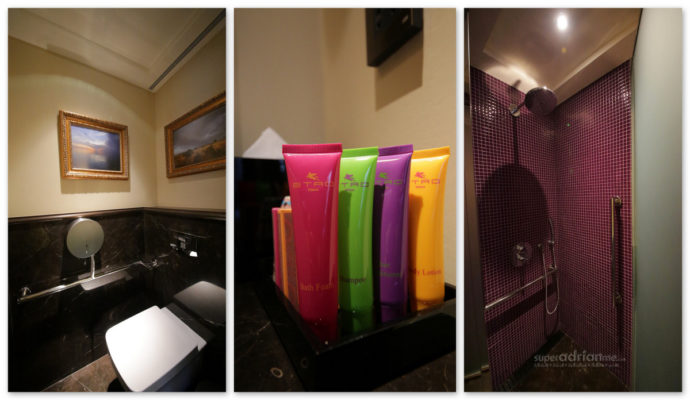 Luxurious ETRO toiletries are provided to hotel guests.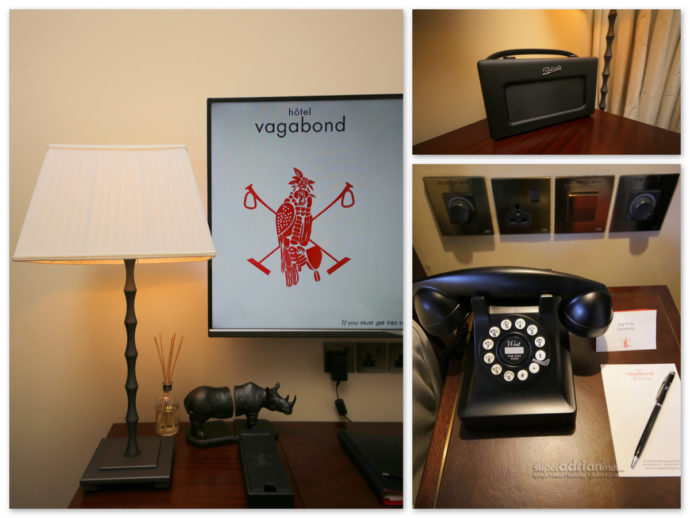 We like the design and details in this boutique hotel. The rooms here may be small, but the art deco and experience here make up for it.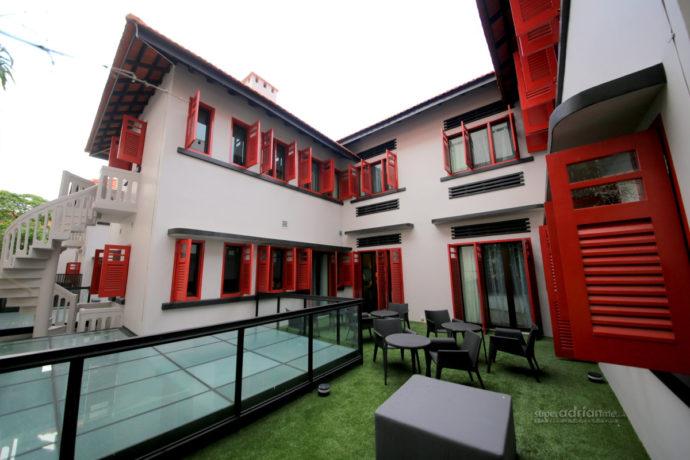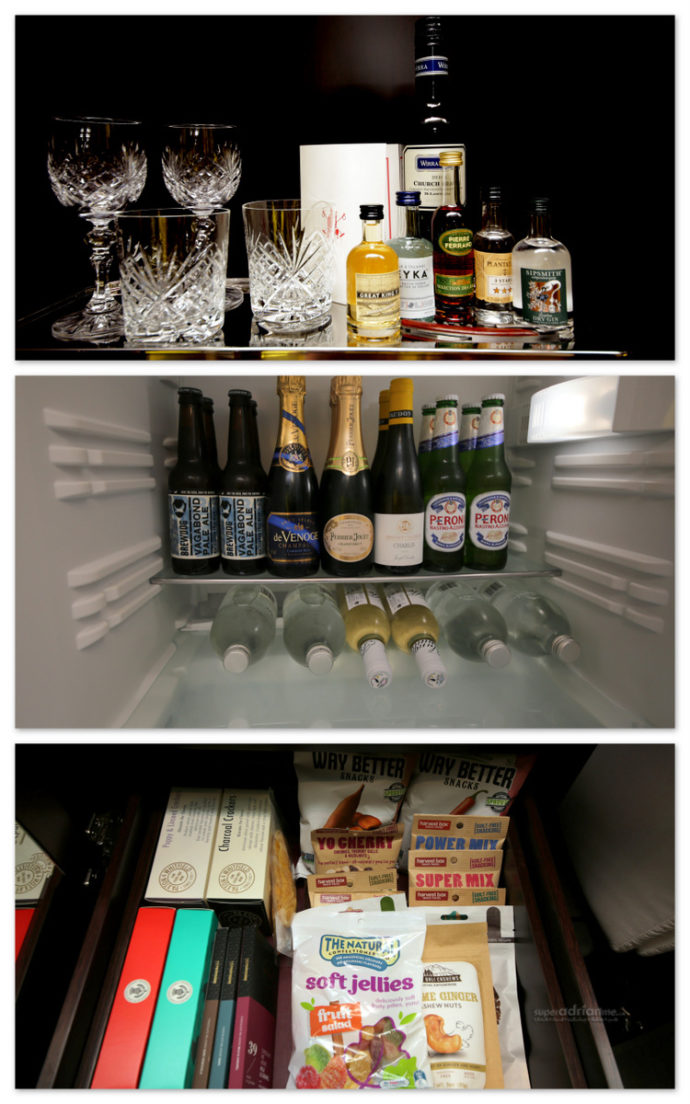 What caught my eye were the choice of mini bar items. We were told these were items the owners of the hotel particularly liked and including them in the mini bar was like sharing their favourites should hotel guests wish to indulge themselves. A selection of craft beers, premium spirits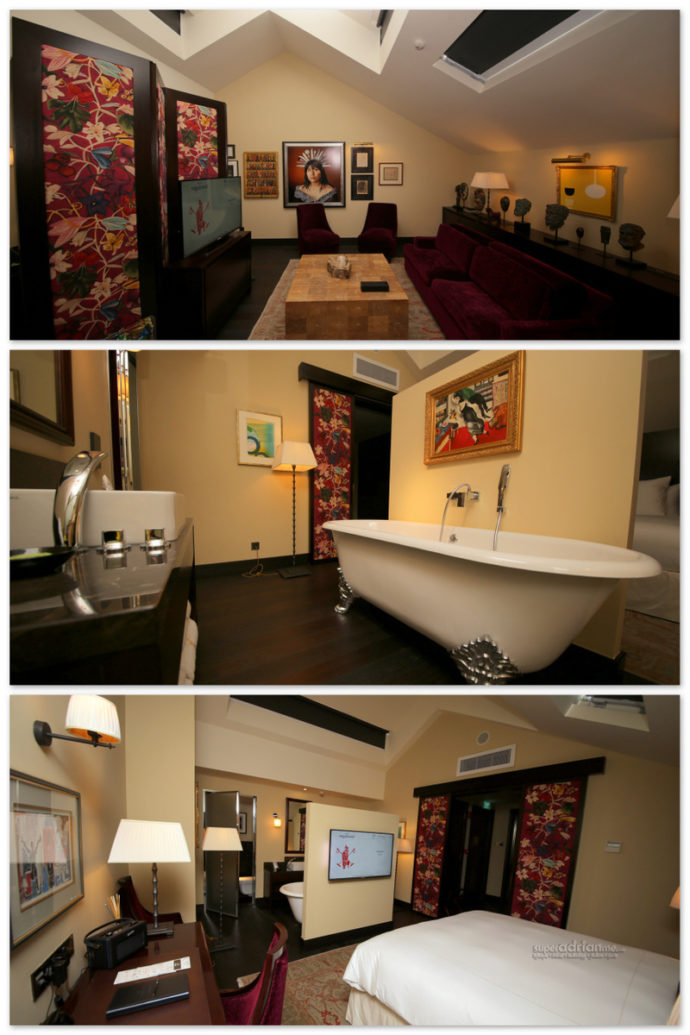 If you really must pamper yourself, go all the way and book the Vagabond Executive Club Suite. The 68sqm suite offers a space perfect for couples. The freestanding bathtub