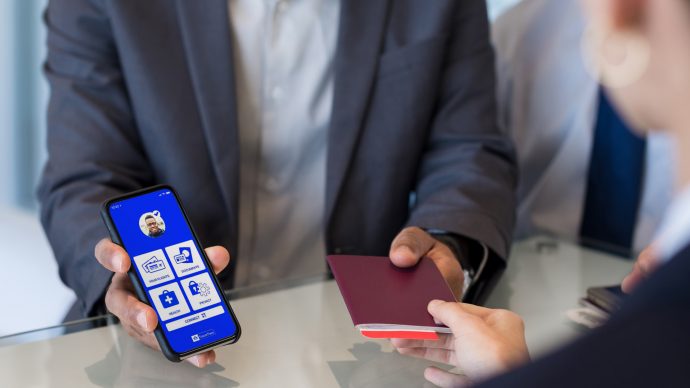 Singapore has accepted the pre-departure COVID-19 PCR test result on the IATA Travel Pass. From 1 May 2021, passengers travelling to Singapore will be able to use the IATA Travel Pass to share their pre-departure COVID-19 PCR test results upon check-in with their airline, as well as on-arrival at the immigration checkpoints at Changi Airport.
This is part of the ongoing collaboration between Civil Aviation Authority of Singapore (CAAS) and IATA to facilitate seamless and efficient travel through digital certificates of COVID-19 tests.
Digital health certificates will be a key feature of air travel moving forward. Establishing trusted, secure solutions to verify the health credentials of travellers will be critical in facilitating smooth air travel and safeguarding public health. The IATA Travel Pass is a personal secure digital wallet solution that can be used by passengers to obtain and store their COVID-19 test results from accredited laboratories.
Singapore Airlines has successfully conducted trials with the first international flight from Singapore to London Heathrow on 17 March 2021. Passengers on the Singapore Airlines flight could use IATA Travel Pass to
Create a secure digital version of their passport on their mobile device
Input their flight details to learn of travel restrictions and requirements
Receive verified test results and a confirmation that they meet all travel requirements
The Singapore health and border control authorities will accept the IATA Travel Pass as a valid form of presentation of COVID-19 pre-departure results for entry into Singapore. The information presented will be in a format that satisfies Singapore's prevailing COVID-19 pre-departure test requirements for entry into Singapore.
Over 20 airlines have announced trials of the IATA Travel Pass. They include Hong Kong Airlines, Thai VietJet, Ethiopian, Virgin Atlantic, Korean Air, Thai and Thai Smile, Qatar Airways, Air Serbia, ANA, Gulf Air, airBaltic, Malaysia Airlines, Copa AIrlines, International Airlines Group, NEOS, RwandaAir and Air New Zealand.