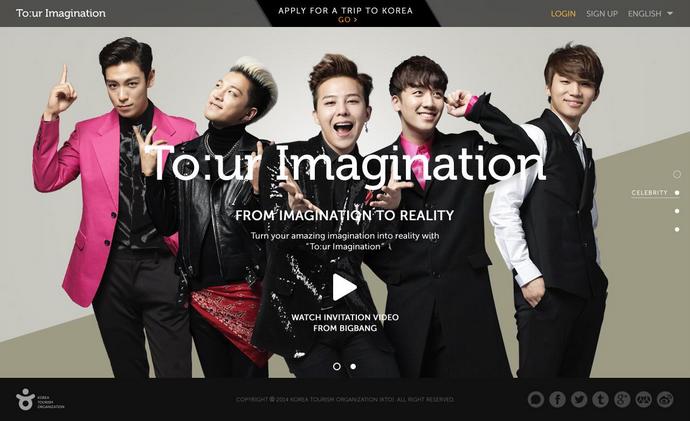 Imagine Your Korea is Korea Tourism Organisation's latest tourism brand campaign aimed to attract 20 million tourists and to advance Korea as a global tourist destination. It was launched on 22 July 2014.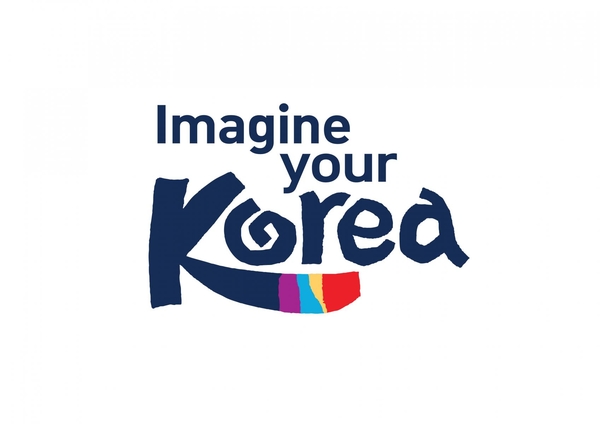 The new campaign aims to promote K-Food, K-Culture, K-Pop and K-Style with an emphasis on the "K" in Korea. It is also often used to represent and symbolise Korea and portrays the welcoming open arms of Korea to visitors. The multi-coloured stripes on the 'K' uses one of Korea's most representative colour combinations, symbolising the variety of experiences Korea has to offer. The swirling 'O' was derived from the twirling ribbon of the sangmo, a hat won during the traditional Korean farmers dance.
The President of KTO Choo Suk Byun shared "Last year the number of foreign visitors to Korea exceeded 12 million, which in turn served the opportunity for Korea to make a new leap forward to become an advanced tourism country, in name and reality. Foreigners visit Korea not just because of physical accessibility and reasonable prices but because of their desire to experience the latest trends, cuisine, culture and lifestyle of Korea. In short, the nature of tourism in Korea has changed."
As part of the new campaign, KTO has also launched 'Tour Imagination' campaign offering foreign visitors the chance to win one of eight trips to Korea this Autumn. Record videos of your journeys and share them online by 31 August 2014 on www.tourimagination.com.
Watch Korean TV Show Champion in Seoul
If you are going to be in Seoul anytime between now and February 2015 and are a Korean drama or K-Pop fanatic, then you would want to try for free tickets to b in the audience of popular Korean TV show Champion produced by MBC Plus. Some hundred foreigners will be selected randomly to be part of each show's live studio audience.
You can apply online here. The show is recorded live from 6 to 7pm every other Wednesday.