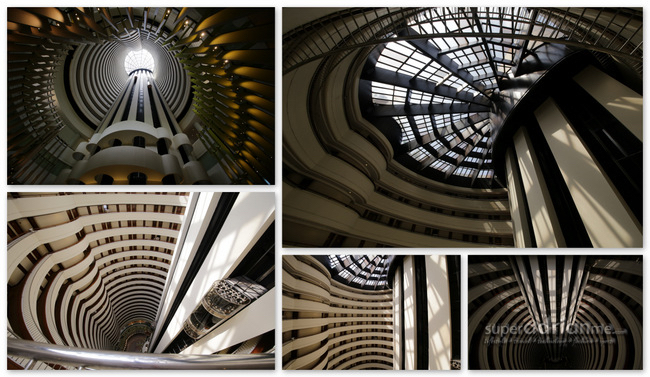 Holiday Inn Singapore Atrium gets a multi-million dollar refurbishment and has revamped its lobby, guest rooms, dining concepts and meeting facilities. The hotel was first rebranded in 2005 as Singapore's second Holiday Inn and it is also the first time it gets a major facelift. Some of us may recall that this hotel was previously Glass Hotel and then Concorde Hotel. This year Holiday Inn Singapore Atrium celebrates its 10th anniversary and Singapore's 50th anniversary.
Eco-id Architects have given the hotel lobby and guest rooms a brand new look with modern interiors incorporating design elements inspired by the Singapore River and the colourful rows of shophouses along its riverbanks.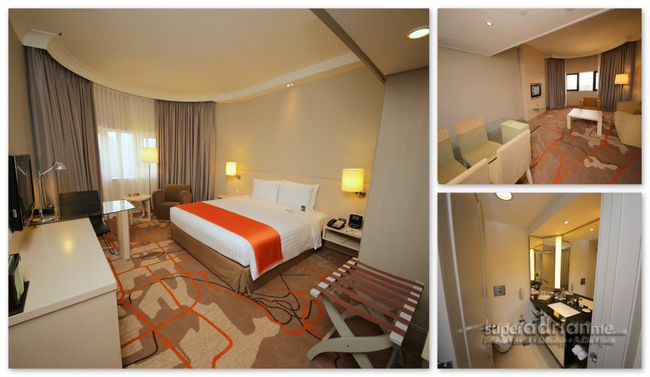 The rooms are now given a bright refreshing new look. Unlike the rooms in the new hotel buildings built these days, the rooms here are quite spacious and comfortable. Rooms are also given a new carpet.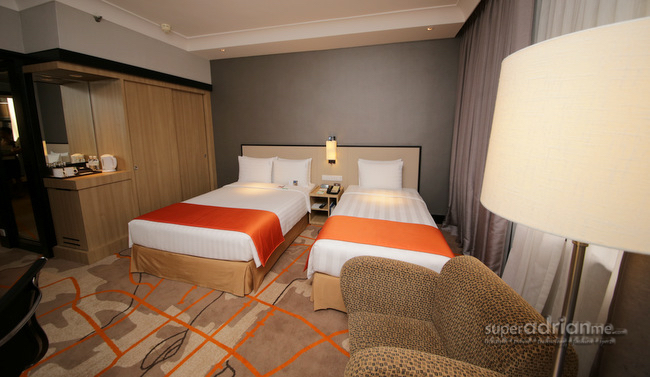 There are four room types at the Holiday Inn Singapore Atrium. The superior room is priced from S$180++, while the deluxe room starts from S$200++, executive rooms from S$250++ and the suites from S$300++. The hotel has a couple of packages starting from S$231.33++ till end of this year.
Holiday Inn Singapore Atrium is 25 minutes away from Changi Airport and within walking distance from Tiong Bahru eateries and cafe enclave where you can enjoy local delights at the food centre at affordable prices or the many other food establishments in the area. You can also take a leisurely walk to Mohamed Sultan or Clarke Quay to enjoy some drinks or night life.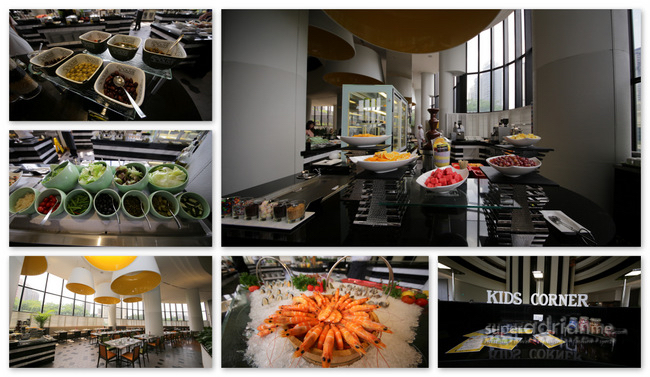 If you prefer to dine in, the new Atrium Restaurant at Level Four serves a buffet spread of international and local dishes. The Atrium Restaurant replaces what was previously Melting Pot Restaurant. You have an option to order from the a la carte menu . On the same level is one of our favourite Chinese restaurants, Xin Cuisine. Here you can enjoy fuss-free Cantonese cuisine as well as light dim sum dishes.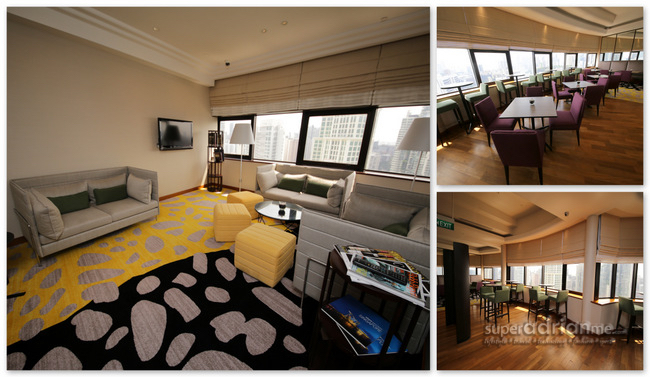 Relax and have a drink at the new Atrium Bar 317 at the lobby level or the Executive Lounge on level 27.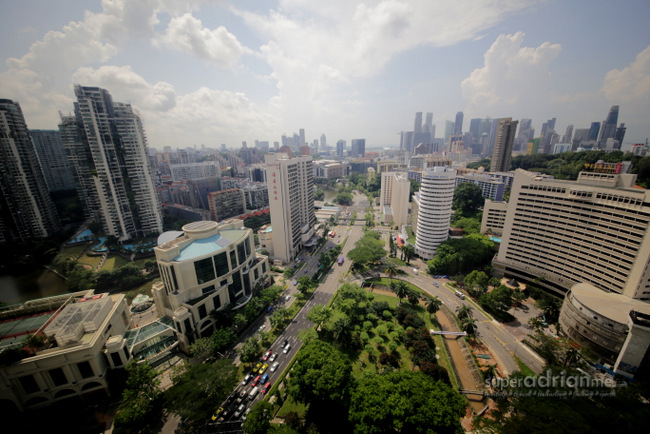 The Executive Lounge offers spectacular views of Singapore's high rise buildings as well as a glimpse of the Singapore River. We were at the lounge at noon, and we managed to get a beautiful wide angle view.