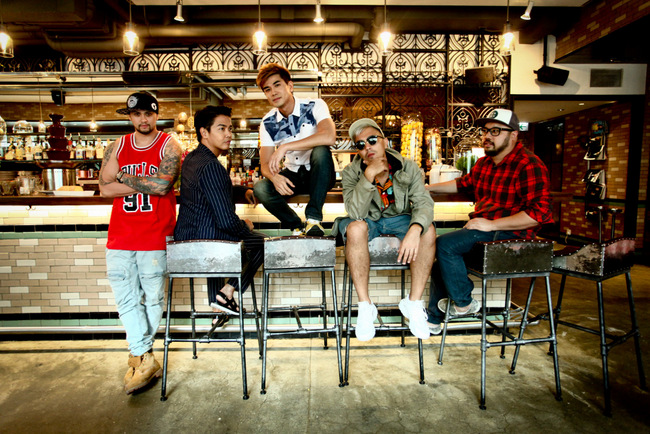 Dude-sin hits our television screens in The Ultimate BROcation. Singapore's favourite maverick chef, Bjorn Shen, joins three others celebrities – Billy Crawford (Philippines), DJ PK (Thailand) and SonaOne (Malaysia) – on a no holds barred vacation in the ultimate guy's playground, Hong Kong. With the "helpful" enabler Philip Ng (Hong Kong martial arts actor) by their side, these fresh friends will be taking viewers on a crazy ride into a Hong Kong viewers have rarely seen.
So, with no girlfriends, no kids and no sleep, just what hilarity will these bros get into? We joined Chef Bjorn Shen in his newly located Bird Bird at 97 Frankel Avenue for a quick chat and a sneak peak into their crazy adventures.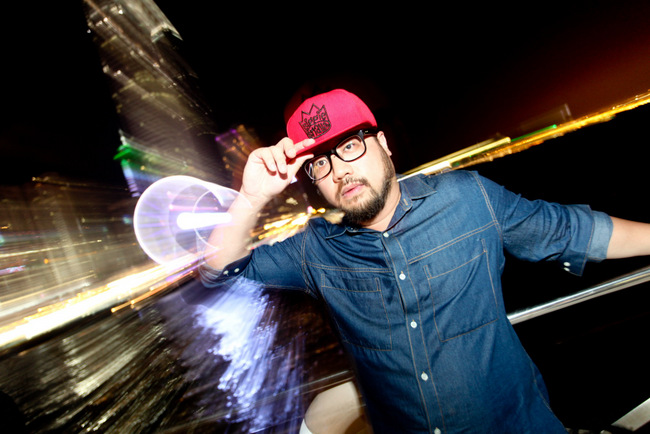 2016 has been a busy year for you, with Savour, a new menu at Loof, Bird Bird's move. And now, you're making a reality TV debut!
I have been featured on a lot of shows, but this is my first and as one of the leads.
Not something one would expect from a Chef's first foray into TV. So, what made you decide to be part of The Ultimate BROcation?
I got a call while I was working for Starhub's Golf Open. I was busy with serving 500 over people, and, that's when I got the call from a friend from a production company. She asked, "Hey Bjorn, real quick. I know you're busy. Do you want to be part of a TV show that's called The Ultimate BROcation?" And, without asking any questions, I said "Can you repeat the name of the show?" "The Ultimate BROcation." "Okay, I'm in."
No questions at all!?
Right after, she started explaining the show to me, and I asked, "Why me?" She wanted to get four different guys from four different countries. They had come to Singapore, and had cast a lot of people. But, as good as they look and as large as their fan bases are, they were still looking for someone with the right personality. She remembered me from when I was on Masterchef Asia, and thought I'd be the right guy.
I was like, "Hell yeah! If it's anything like it sounds like, jackass-like, I'm in!"
That sounds about right for the show.
But, I've only got like two people on my fan base. She said it was okay, and I should come down for the casting. I did, and it was just me and this other guy talking cock. I also sang them the Kazakhstan national anthem which I memorised from watching Borat, over and over again. They were obviously impressed.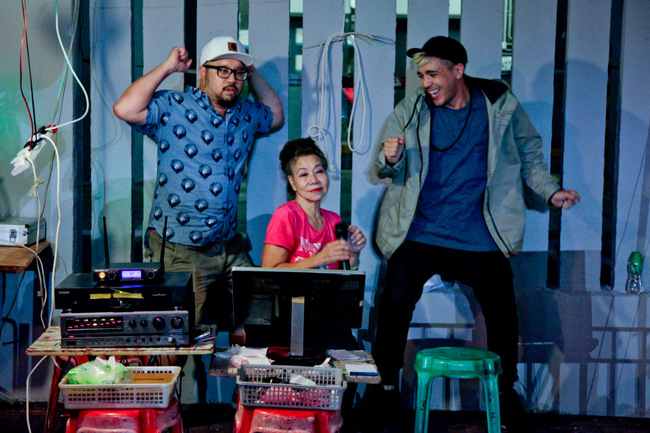 So, what can we expect from the show?
Expect a lot of camaraderie, drama here and there and a lot, a lot of exciting activities. They've completely packed our days, and it felt like we were only sleeping two hours a night. We did a lot of amazing activities, that we did not know you could do in Hong Kong. It opened up a new side of Hong Kong for us.
This is not your first trip to Hong Kong.
I've been, but I am usually there to eat. I'll eat, shop, sleep. Then, wake up and repeat. I don't usually see a lot of Hong Kong. So, this was really different for me – and, being with four other guys.
Have any of the four met before?
No, and we didn't know who each other were. They wanted it to a surprise – everything was a surprise. Even when I got off the plane, "Oh, surprise." I even had to message someone if I was going to filmed getting off the plane, when I'm digging my nose or something.
With getting to meet these guys, and having to be with them, it was something I thought about. Chemistry is important. The guys who cast me, asked, "Bjorn, I know you're a prankster. Can you be your prankster guys with these guys." It all depends on rapport, I mean, I can't go in straight pranking them. I'll go to jail! It's a fine line between a felony and a prank; it's how much you know the person.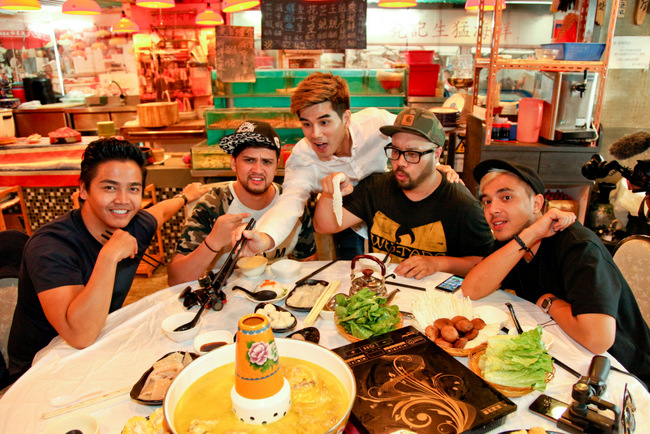 Besides the four of you, you also met up with Hong Kong actor, Phillip Ng.
He is a real cool guy. We'd try to walk down the streets, like in Mongkok, and I think there were girls throwing pieces of clothing at him. He literally needed the entire crew to push people away from him.
With him around, I'm sure the BROcation took a different turn.
Phillip is a legend. He is extra energy. He was our "fixer" in a sense, our fifth bro so to speak. He was the one to welcome us on the first day, set us up and we'd have conversation with him throughout the trip. He took us on an amazing boat party on the first night – with 20 models.
BROcation, right there!
Told you, Phillip's a legend. The only problem is that the other four bros are either married or attached. We wanted to continue being married or attached when we came back home, so – laughs- Phillip had all the fun. He brought us there so he could have all the fun!
This sounds like a Hong Kong many would not have seen before. What impressed you the most?
We were brought to some pretty amazing places. One of those that stood out was Empire City Huai Yang (大都淮揚), which I didn't even know about! It's one of the main Chinese food groups, apart from Hunan, Cantonese and Shanghai. We went to this restaurant with all these amazing food, multi-course and all that.
And the crazy moments?
I got to sing and dance on the street in front of a crowd, and I'm not a singer, not even a dancer. It gets worse. We stumbled across this auntie, who were singing karaoke with other senior citizens. SonaOne totally killed it. He took an entirely new song he has never heard before and rapped to it – freestyle. All I could do was roll around on the floor after that. They knew my singing sucks, while everyone there sang well. PK used to be in a boyband, the other two are singers. I'm like a bathroom singer.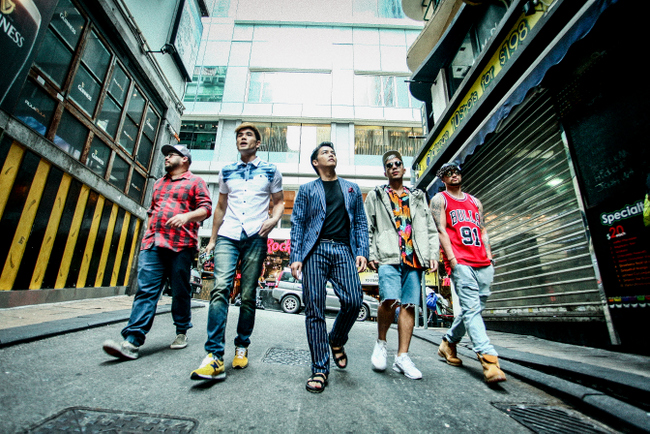 If you could go on another BROcation, where would you go ?
We talked about it before, and we would definitely want to do another one. Hong Kong was an amazing choice because of how diverse the city was, and what you can do. If I'm going on another BROcation, it would a place that's kind of similar – a good mix of urban and natural. So, you can do stuff in the city or out. It's not singular, one-dimensional in a sense.  We did a lot of outdoor activities. I exercised more than I ever did in the last five years of my life. You'll see me, one the show, permanently lying on the ground and cursing.
There was a lot of running in the trailer!
Oh yeah. The only time I ever run that fast was when KFC is about to close, you know.
Who would you like to bring along for the next BROcation?
I'll go with these guys again!
Join Chef Bjorn Shen in The Ultimate BROcation with fellow celebrities, Billy Crawford, DJ PK, SonaOne and Phillip Ng, in Hong Kong on KIX (Singtel TV Ch 903, Starhub Ch 518). There will be an Ultimate BROcation marathon, airing 8 January, Sunday 5:00 PM to 9:00 PM, Episodes 1 – 4 for viewers to catch up on the show.