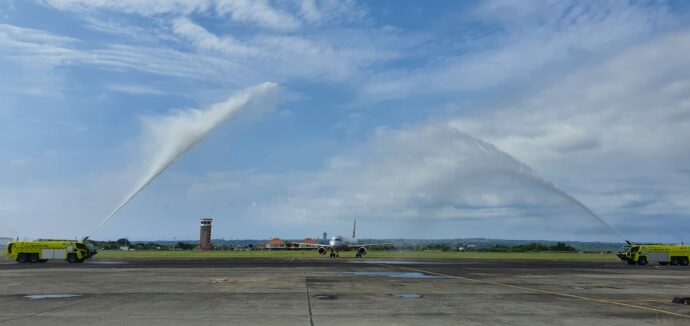 Jetstar Asia has resumed Singapore – Denpasar services on 4 March 2022 for the first time in over two years. 3K243 departed Singapore at 6.55 am and landed in Bali at 9.55 am with a water cannon celebration. Bali-based Jetstar crew were on hand to greet passengers as they entered the airport.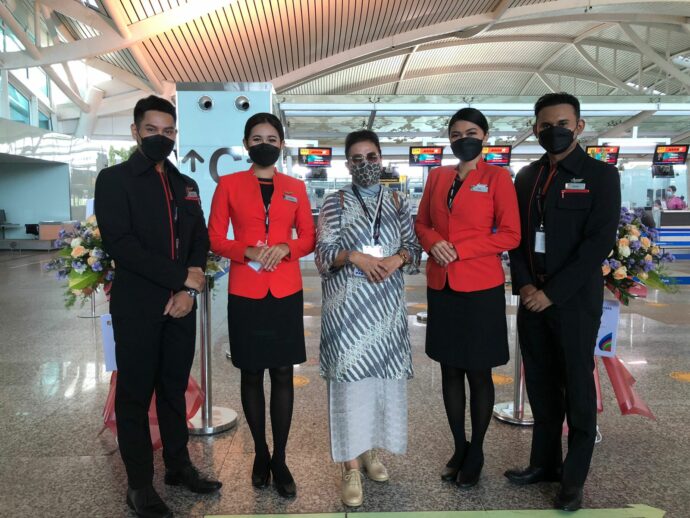 3K244 returned to Singapore at 1.25 pm. It is the first airline in the Jetstar Group to recommence flights to the holiday destination. Jetstar Airways is scheduled to start operations from Melbourne and Sydney to Bali on 14 and 15 March 2022 respectively.
The airline celebrates the return to Bali with an un-Bali-vable one-way fare at Jetstar.com from S$98.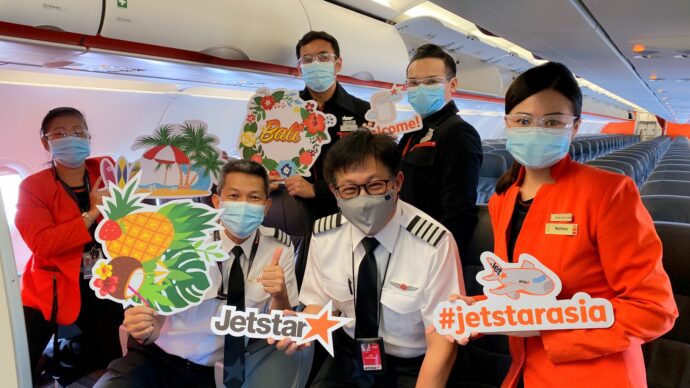 "Bali has always been a customer favourite, with its beautiful beaches, amazing food and incredible culture. We've recently welcomed the news regarding the easing of quarantine requirements and the move from PCR tests to the less-costly ART, which have been a significant barrier to travel for many of our customers. We're confident that the further safe relaxation of border measures, combined with our incredible low fares, will ensure Bali will once again be a must-visit destination."

Bara Pasupathi, Jetstar Asia CEO