Japan railway operator East Japan Railway Company (JR East) has launched Japan Rail Club, a new community-based membership service to connect fans from Singapore with locals in Japan while discovering various regional attractions. Members will remain connected with each other throughout all phases of their trips to Japan, before and after their trips.
There are three tiers of membership including a free tier and two paid subscription tiers of Basic and Premium at S$18 per month and S$58 per month respectively. The free tier will give members a monthly eDM update on news and promotions regarding Japan Rail Cafe and JR Times.
For the paid subscription, members enjoy unlimited travel advice and rail pass recommendations through travel conversations with friendly Japan-travel experts at Japan Rail Cafe, located at #01 – 20 Guoco Tower in Singapore. This service helps free-independent travellers plan their itinerary for rail travel with ease and enjoyment. Non-JR CLUB members can also enjoy this service with a minimum purchase of a drink at the cafe.
Paid members also have access to an online community within a closed Facebook group to discuss and share more about their past experiences or upcoming plans for Japan, based on mutual interests such as food, rail travel, history, art, shopping, nature and more. JR East will moderate the group an answer queries related to Japan. Exclusive content and promotional update will also be available.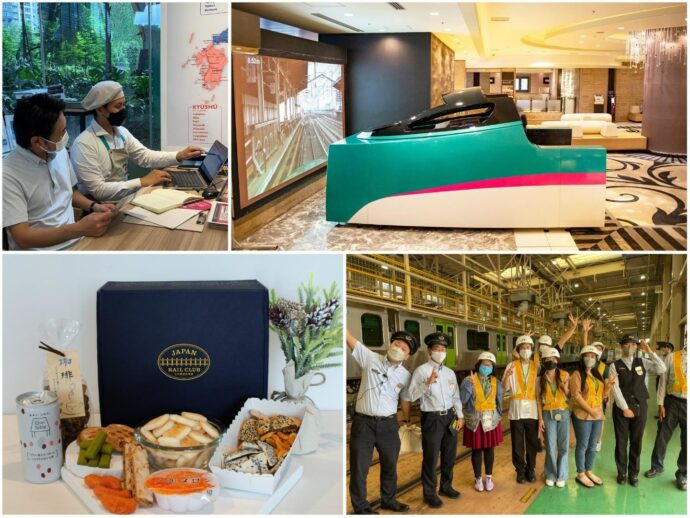 Basic tier members will also be entitled to discounts at JAPAN RAIL CAFE in Singapore. Priority access to book special promotion rooms at various participating hotels within the JR Hotel Group in Japan will be available for Premium tier members.
Premium tier members will also receive more in-depth information on various parts of Japan, primarily within Eastern Japan through online tours and events. They can looking forward to online tours around Azumino City in Nagano Prefecture in February 2023 as well as Iiyama City in Nagamo Prefecture in the same month. In March 2023, Premium tier members can learn about Takahata Town in Yamagata Prefecture.
Members will receive access to exclusive tour packages, which they can book when they visit Japan. These tours can only be experienced in-person in Japan and will be organised by the likes of JR East staff and locals while exploring various regional sightseeing spots, hotels, ekinaka (shops and facilities that are usually found inside train stations), and station buildings.
Upcoming tours in include a tour around Morioka City with Hotel Metropolitan Morioka employers at Iwate Prefecture in January 2023, or a tour around Arahama district with Hotel Metropolitan Sendai employees at Sendai City in Miyagi Prefecture. In Spring next year, there will be a tour along the entire Okutama Railway Line to experience unexplored regions with local people at Okutama in Western Tokyo.
Premium Members will also enjoy a monthly subscription box of local treats and goodies from different regions of Japan, based on a monthly theme, with background information of the products provided.
Sign up in the month of December 2022 with the promo code JRCNEW12 at checkout and get S$5 off the first subscription of the Premium plan.