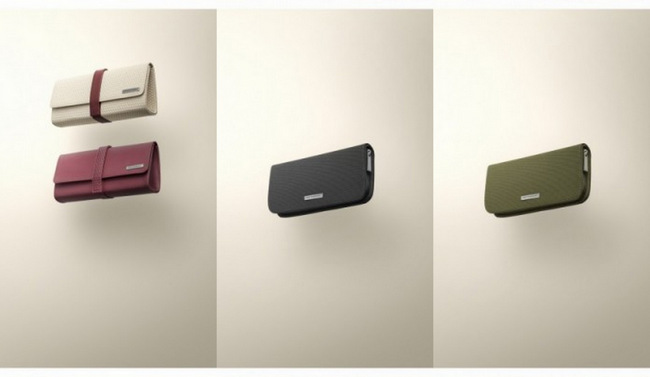 We were not too excited by KLM's previous amenity kits designed by Viktor & Rolf since 2011. But when we saw photos of the newly launched ones designed by Jan Taminiau, we went 'wow'. These new amenity kits have been given out to Business class customers since 27 March 2016.
In fact Jan Taminiau will design new comfort bags for KLM every year for the next few years. There will be a total of six unique comfort bags in 12 different colours. These amenity kits are designed to last, so that guests can use them after the flight.
His first design is a clutch bag inspired by a dress in Taminiau's haute couture collection. The second amenity kit is a wallet.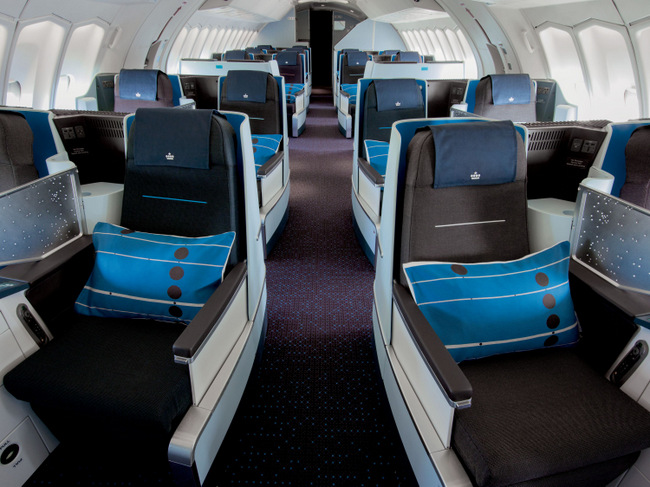 KLM gives out the new amenity kits to customers in World Business Class. They are part of KLM's product vision 'International Dutch' which complement other elements such as World Business Class meals designed by Dutch Michelin Star Chef Jacob Jan Boerma, dinner service designed by Marcel Wanders, uniforms by Mart Visser and Hella Jongerius's new cabin interior design.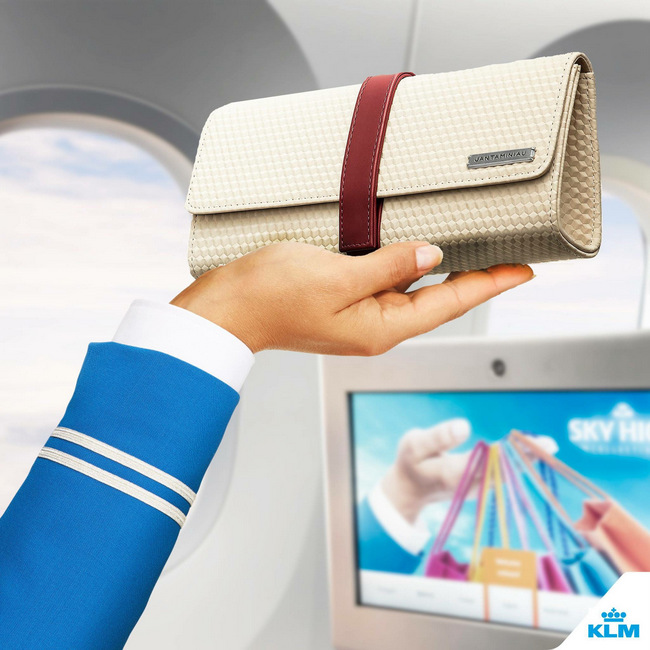 Jan is one of the most exclusive and successful fashion designers from the Netherlands. Jan makes every dress exclusively for his clients. In 2004, he launched his own label JANTAMINIAU which stands for timeless designs retaining their value for a long time. The label has presented its collections annually at the Paris Haute Couture Week since 2007.
Two years ago, Jan decided to approach his clients more directly by holding intimate and exclusive haute couture shows in Brussels, Amsterdam, Paris and recently Madrid.