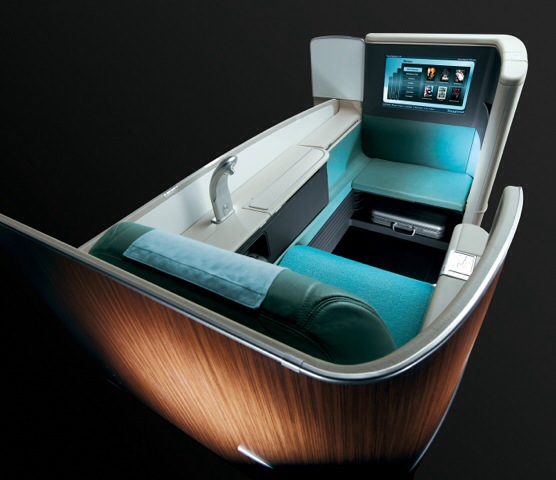 Korean Air was awarded Asia's Leading Airline First Class at the World Travel Awards Asia and Australasia Gala Ceremony in
Dubai last night. The award was voted by both travel professionals and consumers globally.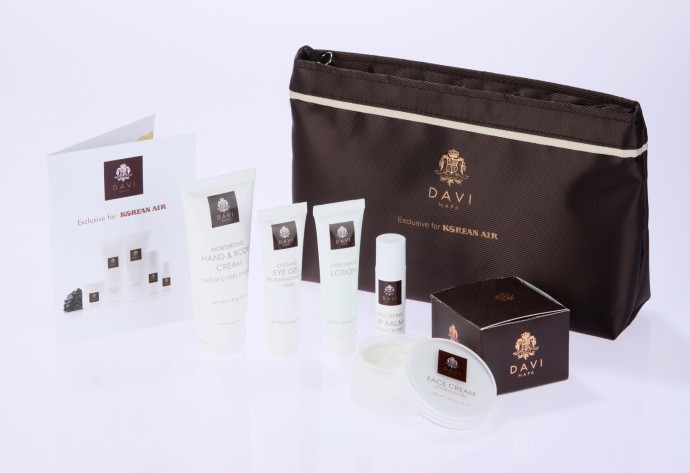 Korean Air First Class Product
Korean Air First Class Cabins feature spacious and comfortable seats in their "Kosmo Suites". With a polished wood finishing, the seats are 26.5 inches wide and converts into a 79 inch long bed. There is a 83 inch space between thee seats. Kosmo Suites feature a 23-inch LCD monitor and an AVOD system offering a better viewing experience to passengers whilst sitting comfortably in their seats. First Class menus on Korean Air offers a selection of western, Chinese and Japanese menus in addition to a traditional Korean menu.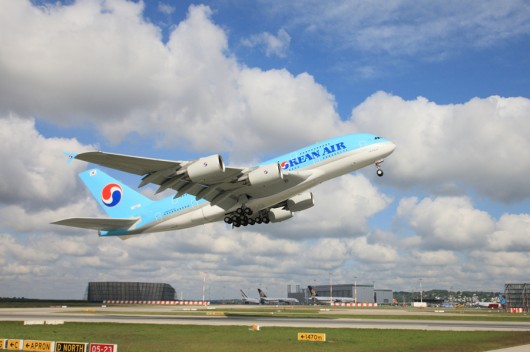 Korea Air's hub airport at Incheon International in Seoul offers a luxurious First Class Lounge with relaxing multi-action massage chairs and free shower rooms.