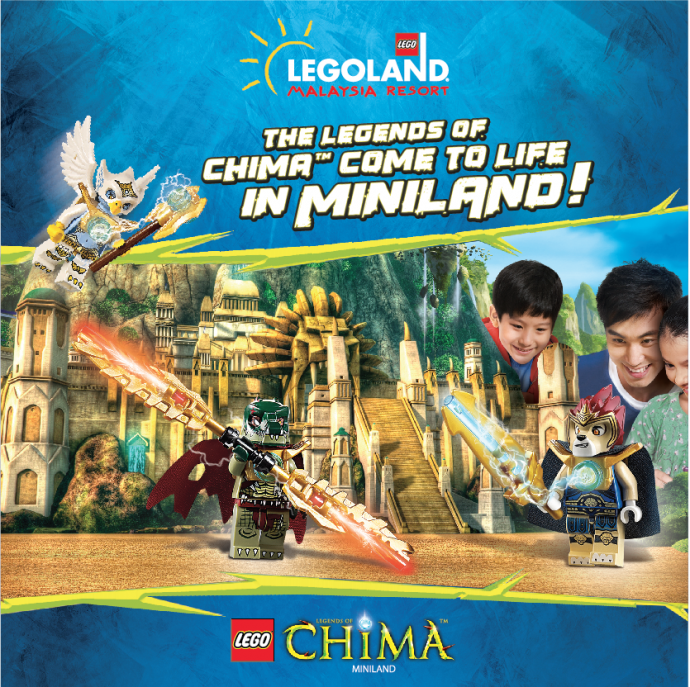 LEGOLAND Malaysia launches a new LEGO Legends of Chima fantasy cluster from 12 March this year. The fantasy world will be diplayed prominently in Miniland and will also feature seven hands-on interactive elements and animation effects. Master Model Builders took more than 3,000 LEGO building hours to complete the models displayed in the clustter.
The LEGO Legends of Chima 4D movie was first launched in the park less than a year ago while the display was first displayed in Denmark. The movie uses high impact special effects such as water, wind and smoke immersing audience in non-stop sensory adventure. The product range was launched last year and area available for purchase in the Big Shop at LEGOLAND Malaysia.
The new attraction in Miniland features waterfalls, floating plant Cavora, a CHI ball that changes colour, as well as a special tunnel and dome that allows children to get a closer look at their favourite Legends of Chima characters made entirely with LEGO Bricks.
From now till 13 March, you can enjoy the LEGOLAND Theme Park and Water Park without additional charge when you book your stay at the LEGOLAND Hotel online.