On May 23, 2023, Malaysia Airlines relocated its check-in counter at Singapore Changi Airport from Terminal 1 to Terminal 2. This change enables Malaysia Airlines passengers to check in at Row 6, Level 2 of the departure hall in Terminal 2. Passengers eligible for lounge access can utilise the SATS Premier Lounge located on Level 3 of Terminal 2.
The operational timings of the check-in counter remain unchanged, opening three hours before the scheduled flight departure and closing 60 minutes before the scheduled departure time. To save time at the airport, passengers are encouraged to check in online using the airline's mobile app or website.
Starting from June 8, 2023, Malaysia Airlines will introduce a redesigned version of its mobile app, which is available for download on the Google Play Store, Apple App Store, and Huawei App Gallery. If you had previously checked in using the old app, it is important to perform a fresh check-in using the new app in order to generate your boarding pass.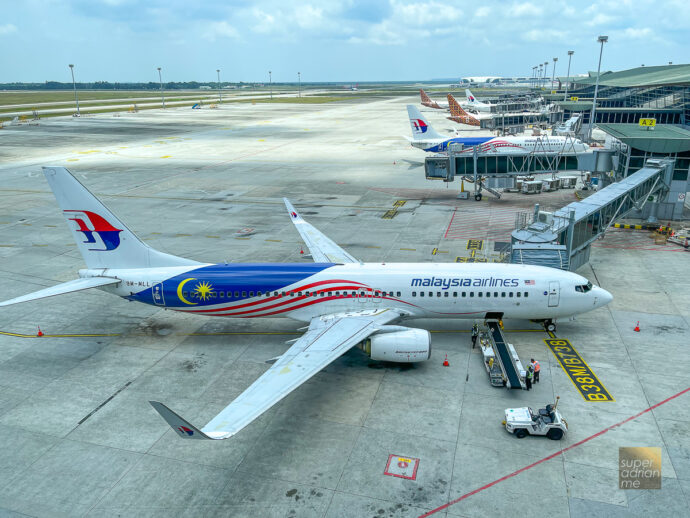 The Aerotrain services at Kuala Lumpur International Airport's Terminal 1 have been temporarily suspended as part of the airport's Aerotrain replacement program. In the meantime, Malaysia Airports Holdings Berhad provides 24/7 shuttle bus services as an alternative mode of transfer between the main terminal and satellite buildings.
Passengers travelling in Business Class or those eligible for Malaysia Airlines lounges have access to any of the three Golden Lounges at KLIA. The International Golden Lounge, open 24 hours, is situated on the mezzanine floor at Level 2 of the Satellite terminal. The Regional Golden Lounge, operating from 5 am to 11.59 pm, is located in the Main Terminal Building near Contact Pier Level 4. The Domestic Golden Lounge, open from 5 am to 11.59 pm, is situated at Level 3 of Domestic Terminal A, adjacent to Gate A2 of the Main Terminal Building.
To ensure a seamless experience, you have the option to pre-purchase your access pass for the Golden Lounge online.
Golden Lounge Access Pass
(Online)
Satellite access
Regional Access
Domestic Access
Rate per passenger
(MYR)
Adult
279
279
130
Child
140
140
65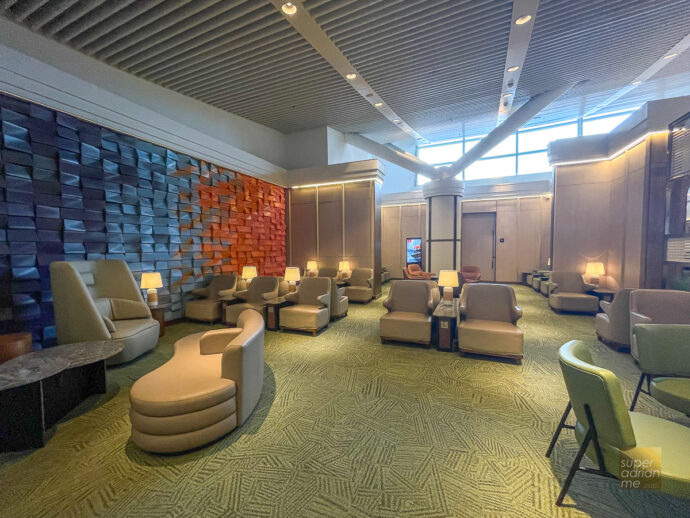 If you plan to visit the Plaza Premium airport lounge, it is now situated in the Contact Pier terminal near Gate G. The lounge operates 24 hours a day and comprises both the Plaza Premium First and Plaza Premium Lounge. Visitors have the choice to upgrade their experience by paying extra for access to the First lounge amenities and a scenic view for observing planes.