Batik Air has launched daily Bali – Singapore services on 7 April 2023. Batik Air is the full-service airline of Lion Air Group and is based at Soekarno Hatta International Airport in Jakarta. The airline currently connects Changi Airport to six destinations in Indonesia, including Bali, Jakarta, Medan, Surabaya, Makassar and Yogyakarta.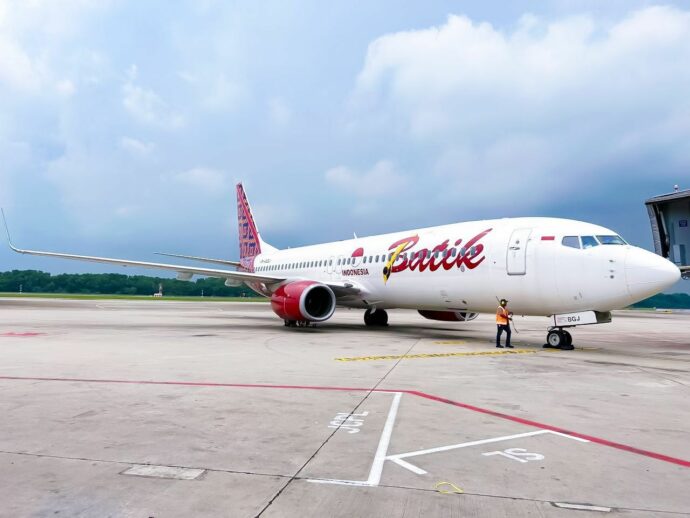 Batik Air flight ID 7134 departs Singapore daily at 4.15pm and arrives in Bali at 6.50pm. ID 7135 departs Bali at 1.55pm and lands in Singapore at 4.30pm.
Seven airlines operate 113 weekly services for this 2 hour 30 minute route between Singapore and Bali. Singapore Airlines operates five flights daily. Scoot operates three daily flights, while Indonesia AirAsia operates four daily flights. Jetstar operates one daily flight, one from Monday to Friday and one on Saturday and Sunday. Garuda Indonesia operates 1 flight on Sunday, Monday, Wednesday, Friday and Saturday. KLM operates a fifth freedom flight on Sundays, Mondays, Tuesdays, Thursdays and Fridays.
Photos credit: Changi Airport Group