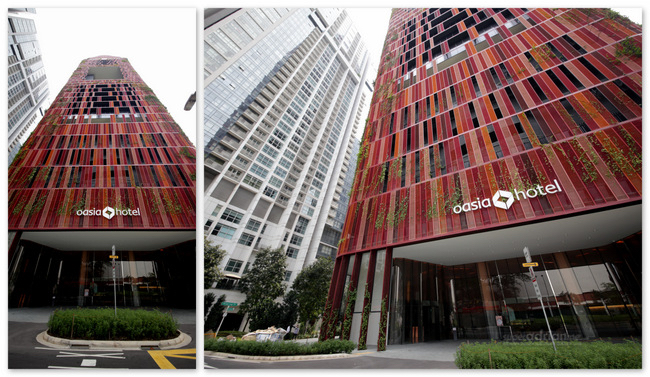 Oasia Hotel Downtown Singapore, Far East Hospitality's second hotel under the Oasia brand in Singapore officially opens at 100 Peck Seah Street on 18 April 2016. Housed under a mixed development of offices and hotel rooms, the 27-storey Oasia Hotel Downtown opens with one-third of its room inventory ready for guests when it officially opens.
The newly opened hotel is surrounded by other hotels in the Tanjong Pagar area including Amara Singapore, Carlton City Hotel and Orchid Hotel. It is located within a short walking distance from Tanjong Pagar Plaza Market and Food Centre or Maxwell Food Centre where you can get to enjoy very local meals or the bars, Chinese and Korean eateries in the area. Getting around is convenient. The Tanjong Pagar MRT is a stone's throw away from the hotel making it even easier to get around Singapore.
Oasia Hotel Downtown targets the wellness conscious traveller. The hotel invites guests to journey well on their travels with three key pillars of refresh, refuel and recharge which coincidentally sounds very similar to some brands from Starwood group's of hotels.
There is a striking familiarity of the hotel building's facade with PARKROYAL on PICKERING. That is because Oasia and PARKROYAL have gotten home grown award winning architecture firm WOHA to design their exteriors with the hanging garden design.
The Rooms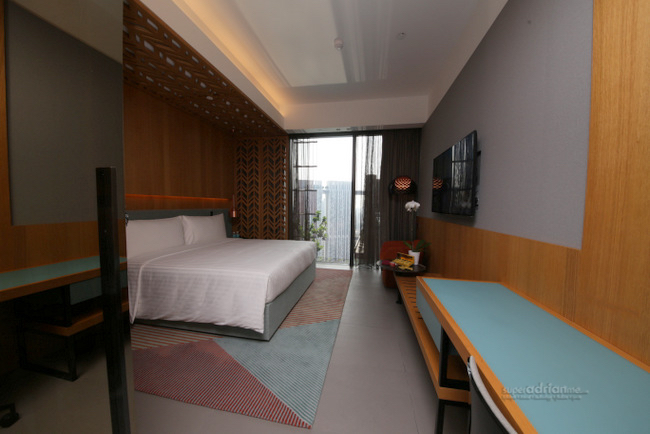 The rooms are designed by renowned Spanish designer Patricia Urquiola. Rooms feature muted woody tones with simple clean lines.
When all the 314 rooms at Oasia Hotel Downtown are open to guests, the 88 Club Rooms and two club suites will be available for booking. There are 140 Superior Rooms and 84 Deluxe Rooms.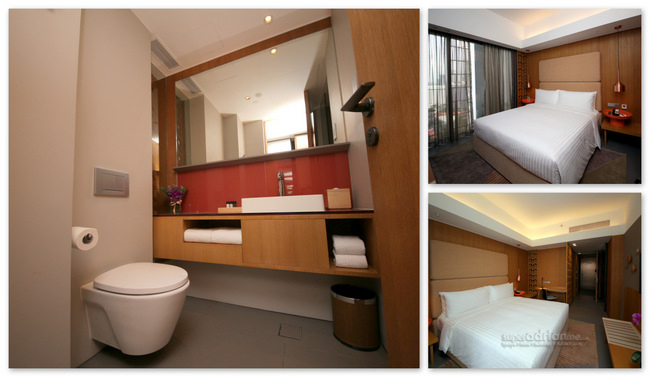 The Superior and Deluxe rooms fit into around 23 sqm of space. The differentiating factor for the S$20 difference in room rate is the view. Deluxe Rooms get a better unblocked view. Bathrooms come with the basic amenities and toiletries as well as a standing shower room.
Published weekday room rates for the Superior Room start at S$330++ for weekends and S$430++ per night. Opening promotion rate at 50% off Best Available Room rates is available till 31 July 2016.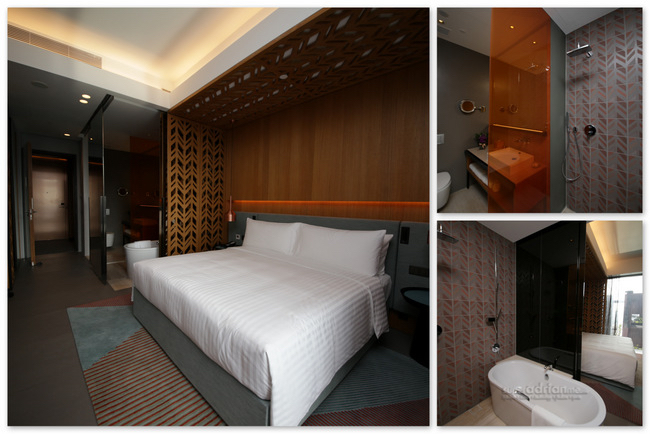 If you prefer to take baths, bathtubs are available in the Club Rooms and Club suites which are located on the 22nd to 25th levels. Club Rooms measure 28sqm. Some of the amenities guests can expect in the Club rooms include TWG Teas as well as a mini bar of coconut water and sparkling mineral water. The hotel continues to improve or amend its amenities based on customer feedback.
OASIA Hotel Downtown Singapore By Levels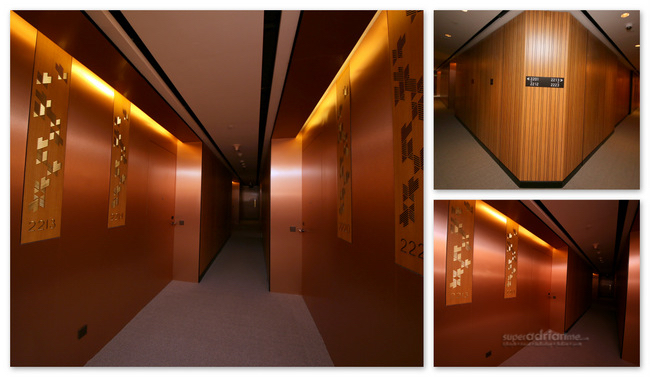 SUPERADRIANME.com had a pre opening tour around the hotel
LEVEL 1 – F&B – The Marmalade Pantry and CIN CIN Bar
LEVEL 4 & 5 – Car Park
LEVEL 12 – Lobby and open air garden, gym and meeting spaces
LEVEL 21 – Club Lounge and Club facilities including swimming pool
LEVEL 27 – Two feature lap pools
Level 12 – Check In and Recharge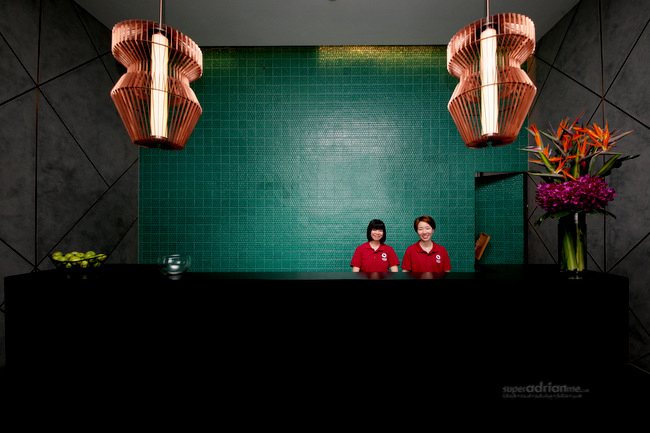 Head up to Level 12 to check in. There are plenty of spaces and areas for guests to rest, relax or get together and mingle with friends and family or other guests.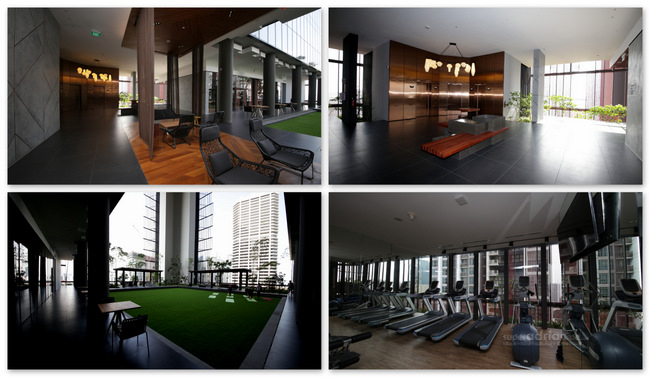 There is a small cosy gym where you can get onto the thread mill which overlooking ICON apartments. A grass area lets guests enjoy yoga or some light exercise. Stretch, practise Tai Chi or something that you can Recharge. I would have a picnic or read a book in that space.
A meeting room is available should you need one.
Level 21 – Club Guests Amenities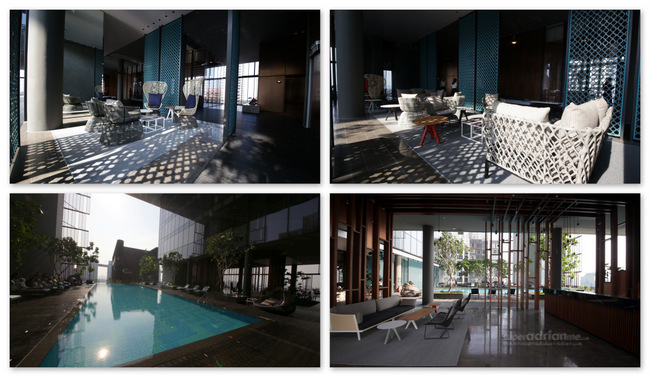 The Club Lounge is located at the 21st level. Guests of Club rooms can check in at the Club Lounge. The infinity pool here is reserved for club guests.
Level 27 – Swimming Pool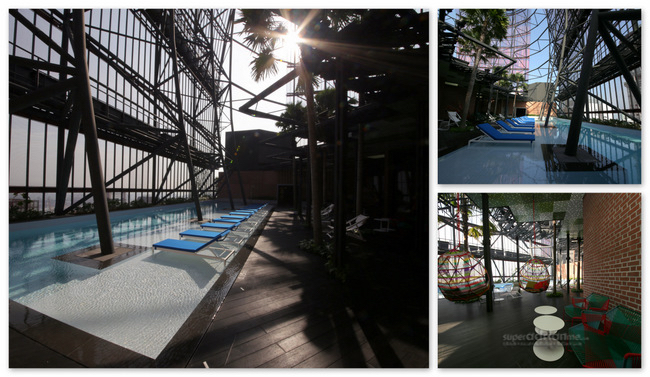 There are two roof top pools with plenty of seating areas on the covered rooftop. Guests can decide which pool to swim in depending on whether they want to avoid the sun or need more sun to tan.
There is a retail space which is yet to be filled and the hotel hasn't revealed any plans for it at the moment.
Pictorial Tour of OASIA Hotel Downtown Singapore
Email [email protected], call +65 6881 8888 or visit stayfareast.com