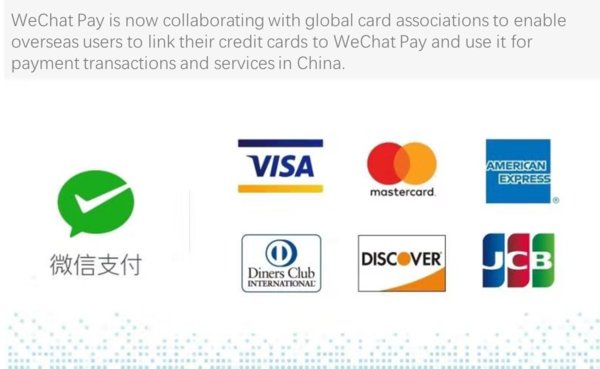 WeChat Pay is collaborating with Visa, Mastercard, American Express, Discover Global Network (including Diners Club) and JCB to enable overseas users to link their credit cards to WeChat Pay and use it for payment in China. This includes using WeChat Pay to purchase railway tickets.
Last year 141.2 million inbound tourists visited China, an increase of 1.2% over the same period the previous year. Today over 950,000 foreigners are working in China, and the country has cumulatively issued 336,000 overseas talent work permits in 2018.
WeChat Pay is already supporting overseas users with mainland bank cards, savings cards and credit cards from up to 128 available banks registered with their passports. Users can enter their bank card number, name, ID number and mobile number to bind their bank cards to WeChat Pay.