18 July 2011, Putrajaya, Malaysia – Malaysia's fourth Prime Minister Dr. Mahathir Mohamad had a vision in the late 1980s to replace Kuala Lumpur with a new Federal Administrative Centre. In August 1995, the project to build Putrajaya was launched and named after Malaysia's first Prime Minister, YTM Tunku Abdul Rahman Putra al-Haj.
The city was designed and constructed by Malaysian companies with only 10% of the materials imported. The who project cost an estimated US$8.1 billion.
With a population of 80,000 people, spanning over 5,000 hectares of land, Putrajaya is Malaysia's third and largest Federal Territory. Once an oil palm estate in Selangor, the city is 25 km from Kuala Lumpur. The Malaysian government hopes to increase the population to 300,000 by 2015.
There are distinct precincts that separate the residential from the government authorities and commercial. The core area is the main part of Putrajaya that serves as the government's administrative centre. The core area is organized in five precincts serving different purposes:
Precinct One – Perdana Putra, Putra Mosque and Government Parcel
Precinct Two – Ministry of Finance and Ministry of Foreign Affairs
Precinct Three – Ministries and institutions relating to art and culture
Precinct Four – Commercial and business district
Precinct Five – Conventional and Recreational area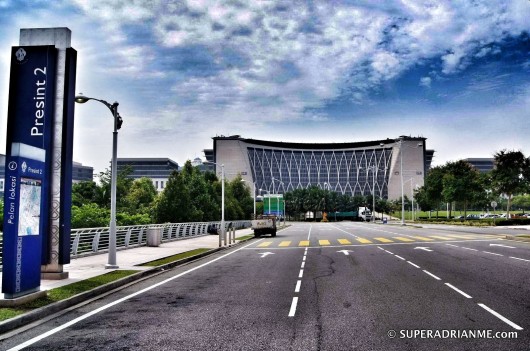 Here, you'll get to experience the balance of nature, open spaces and massive architecture. Unlike other parts of Malaysia, you would not be able to spot any overhead electrical, telephony or fiber-optic wires of this intelligent city. The roads here are clean and well paved. Street lamps come in different designs such as the cobra, kris, wow (kite) and flora and fauna.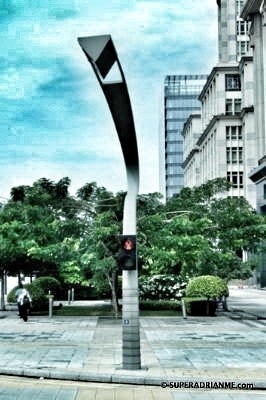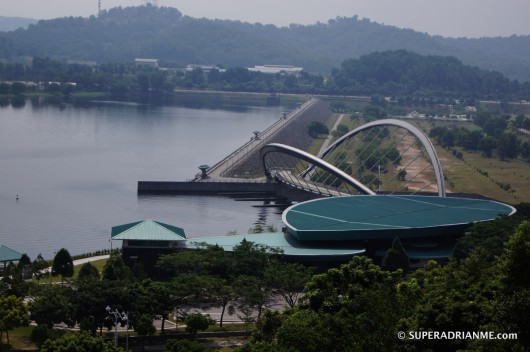 Greenery constitutes around 40% of Putrajaya with a man-made lake built through the city for aesthetic and functional purposes. The greenery helps to add colour to an otherwise bland concrete jungle. Besides coming to Putrajaya for any government business, visitors can enjoy a cruise on the lake and admire the city. This cruise does not allow tourists to stop to explore the places of interest though. If you would like to explore further, you can drive or engage a guide to bring you around. (check with your travel agent or hotel concierge for day tours).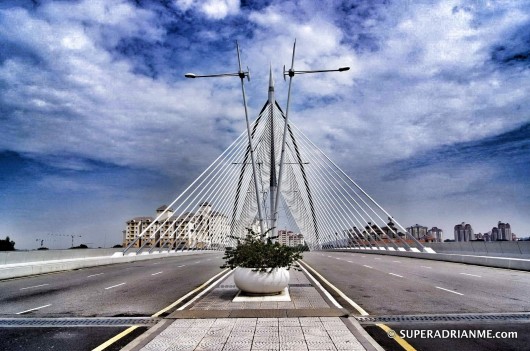 Putrajaya has eight bridges so that you can get around to core and peripheral core areas
Putra Bridge
Seri Bakti Bridge
Seri Bestari Bridge
Seri Setia Bridge
Seri Perdana Bridge
Seri Wawasan Bridge
Seri Saujana Bridge
Seri Gemilang Bridge
Palace of Justice (Istana Kehakiman)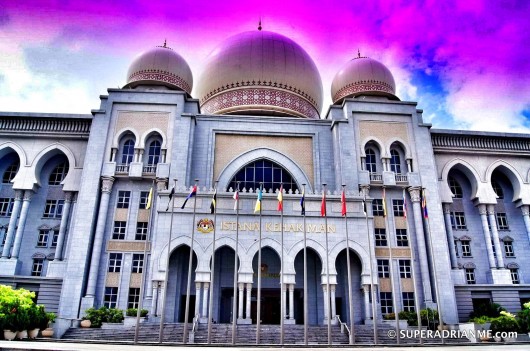 The Palace of Justice which houses Malaysia's Court of Appeal and Federal Court is designed based on influences of Islamic, Moorish and Western cultures. The interior of the Palace of Justice comprises a central atrium where various rooms can be found. The library is located on the ground floor while the Federal and Appeal Courtrooms are located on the first floor. The second floor houses the registries and offices of the Appeal Courts while the third-floor houses that of the Federal Courts. The Appeal and Federal Court Judges chambers on the fourth and fifth floor.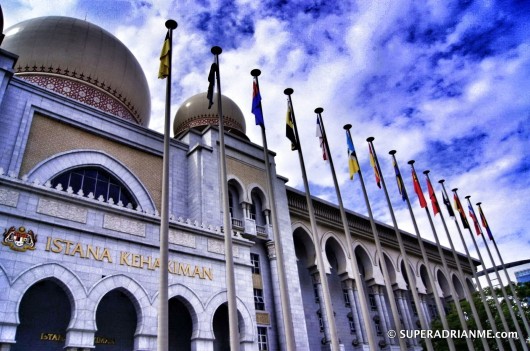 Perbandana Putrajaya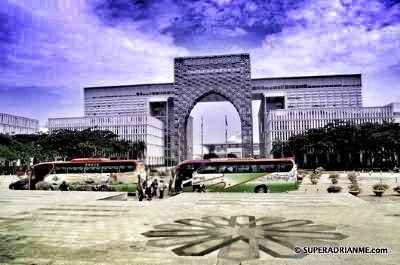 Located opposite the Palace of Justice, Perbadana Putrajaya building houses Putrajaya Corporation, the local authority that administrates the Federal Territory of Putrajaya. Its core responsibilities include public health and sanitation, waste removal and management, town planning, environmental protection and building control, social and economic development and general maintenance of urban infrastructure.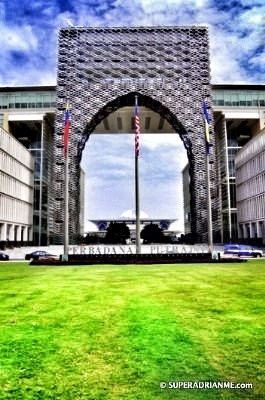 In the background, you can see Putrajaya's second principal mosque Tuanku Mizan Zainal Abidin Mosque or the Iron Mosque. The Iron Mosque was built to cater to 24,000 people, twice of Putra Mosque which is 2.2 kilometres away. Architectural wire mesh that is imported from Germany and China, is used with glass-reinforced concrete in the main entrance to increase the integrity of the structure as well as to create an illusion of a white mosque from afar. The same architectural wire mesh is used to construct the Santiago Bernabeu Stadium in Madrid and Bibliotheque Nationale de France in Paris. (source: wikipedia)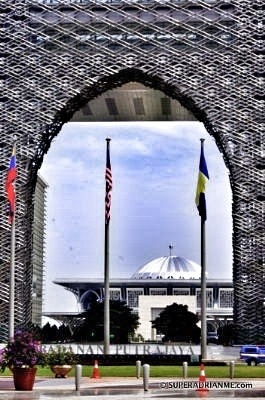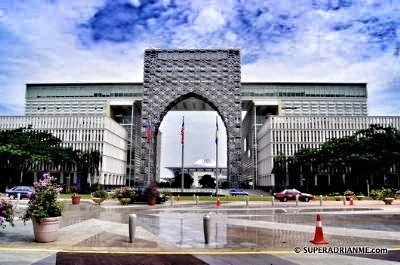 Istana Daryul Ehsan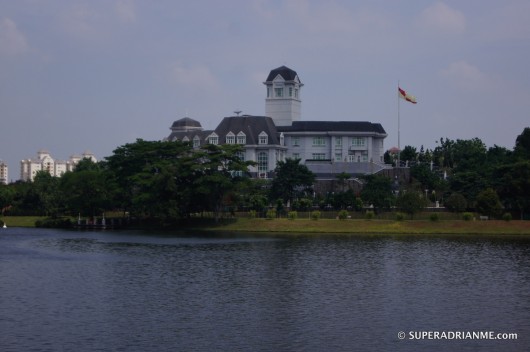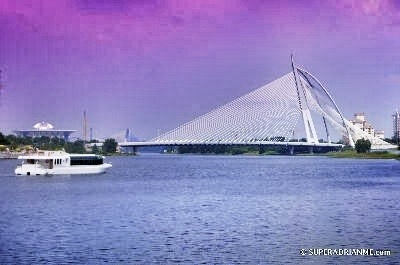 The Istana Darul Ehsan is one of Sultan Sharafuddin Idris Shah of Selangor's royal residences. It was constructed on 20 November 2000 as an appreciation from the Malaysian Federal Government to the Selangor State for handing over Putrajaya to the federal government.
Its 6-storey Tudor-styled design royal retreat for the Sultan is private and not open to public. There are guarded private spaces, a personal library and a Grand Lobby as well. Wikipedia elaborates that the floor is covered by Malaysian marble.
Putra Mosque (Also known as Pink Mosque)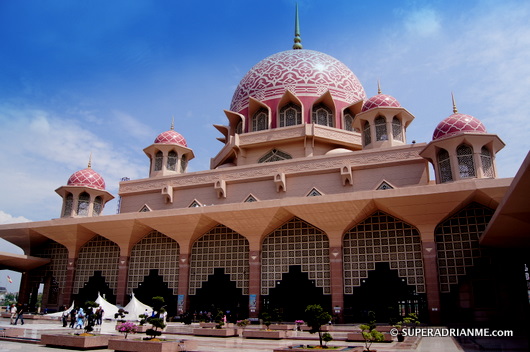 The principal mosque of Putrajaya, Putra Mosque or Masjid Putra was built from 1997 to 1999 and cost US 80 million to construct. Easy to identify for its pink shade on the facade and interior of the mosque, Putra Mosque can accommodate 15,000 worshipers at the same time. It is located between Perdana Putra which houses the Prime Minister's office and Putrajaya lake.
The mosque is kept cool by the man-made lake and well ventilated because of the mosque's high ceiling. The mosque gives one a breathtaking peaceful feeling when one steps in.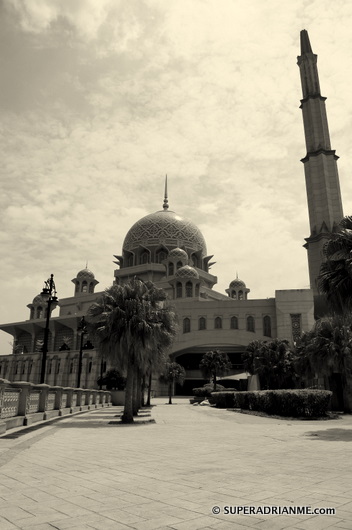 There are rules to follow when visiting the mosque. Please observe them.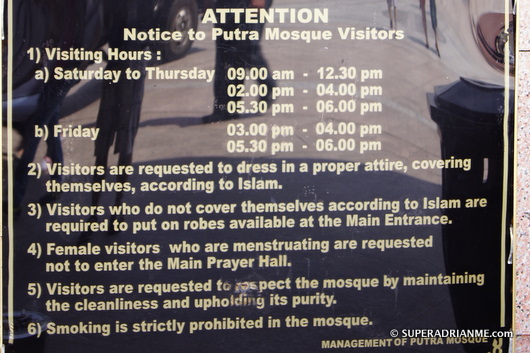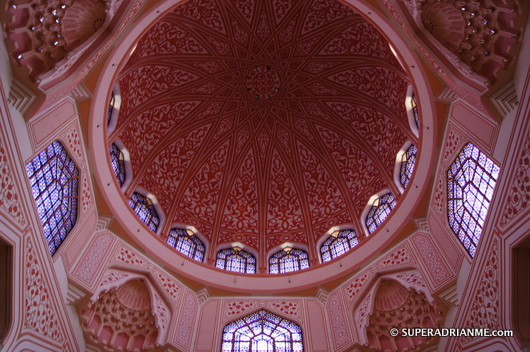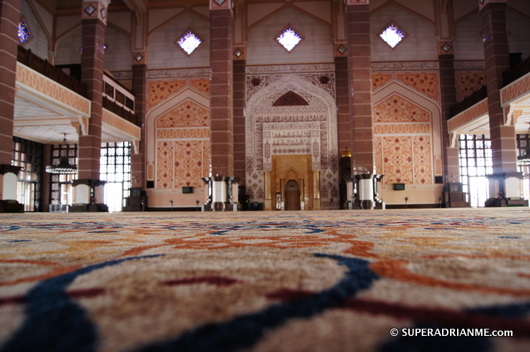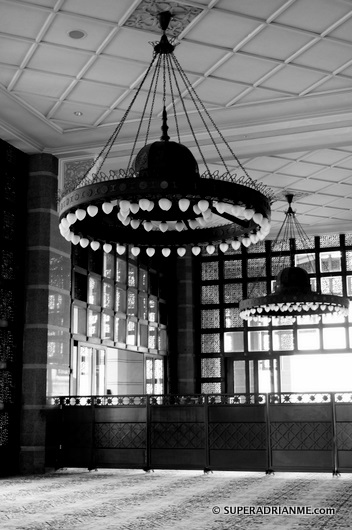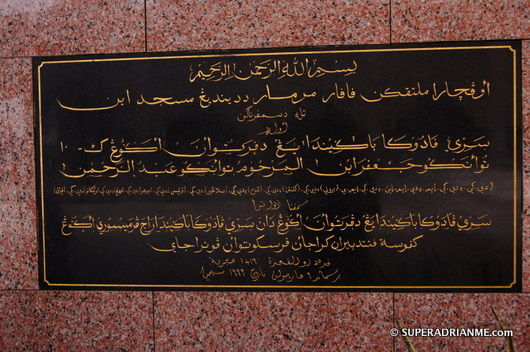 Putrajaya Botanic Gardens (Taman Botani)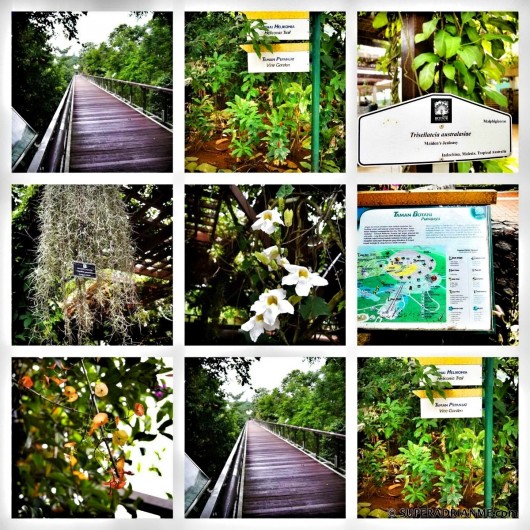 As Putrajaya was designed as a "City in a Garden", Taman Botani is one of Putrajaya's many gardens gazetted for tropical garden development. With 700 species of plants from more than 90 countries and 5 themes at Taman Botani – Explorer's Trail, Palm Hill, Flora Garden, Sun Garden and Lakeside, you'll be in for a nature treat after checking out Putrajaya's concrete architecture.
Staying in Putrajaya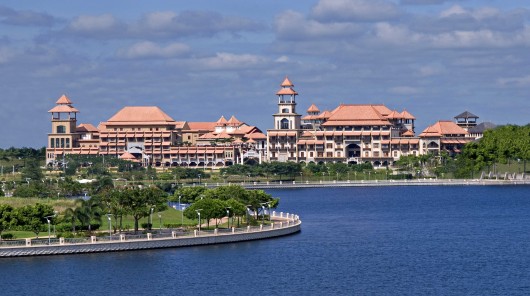 There are comfortable hotels and resort accommodation within Putrajaya which include the Pullman Putrajaya Lakeside, Putrajaya Shangri-La and Marriot Putrajaya.
We toured Putrajaya in less than half a day during Tourism Malaysia's Make It Malaysia familiarization trip. The Putrajaya tour ended with a great seafood meal. We hope that this post has helped you plan out what to look out for during your next visit to Putrajaya.
Related articles