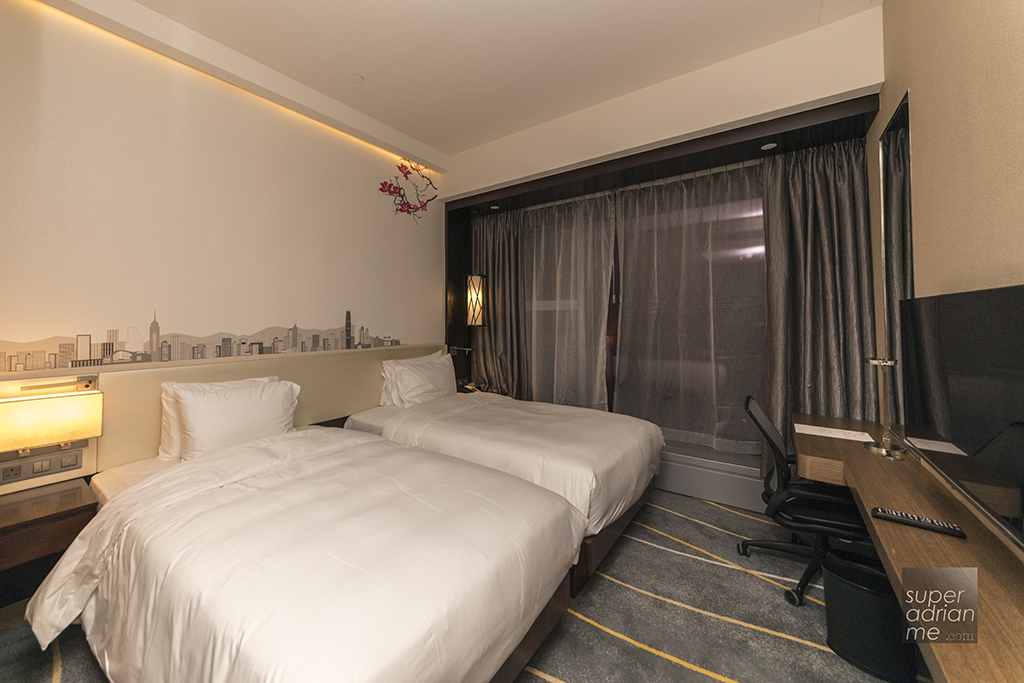 Located in Kowloon's Mongkok is the Hilton Garden Inn Hong Kong Mongkok which opened in December last year. The hotel has 258 rooms and is the first Hilton Garden Inn hotel in Hong Kong. The last time a Hilton Group hotel opened in Hong Kong was the Conrad Hong Kong in 1990. As of December last year, Hilton Garden Inn Hong Kong Mongkok is the ninth Hilton Garden Inn hotel in China.
The hotel had a very impressive driveway and lobby. The high-ceiling lobby with the impressive chandelier creates a spacious environment, with many seating areas for guests to wait around. There is also a workstation with large computer screens at the lobby for you to access the internet.
We walked to the Mongkok MTR station from our hotel with the help of Google Maps. Just a few blocks away, taking around 10 minutes. That's also where the Langham Place mall or Cordis Hong Kong is located.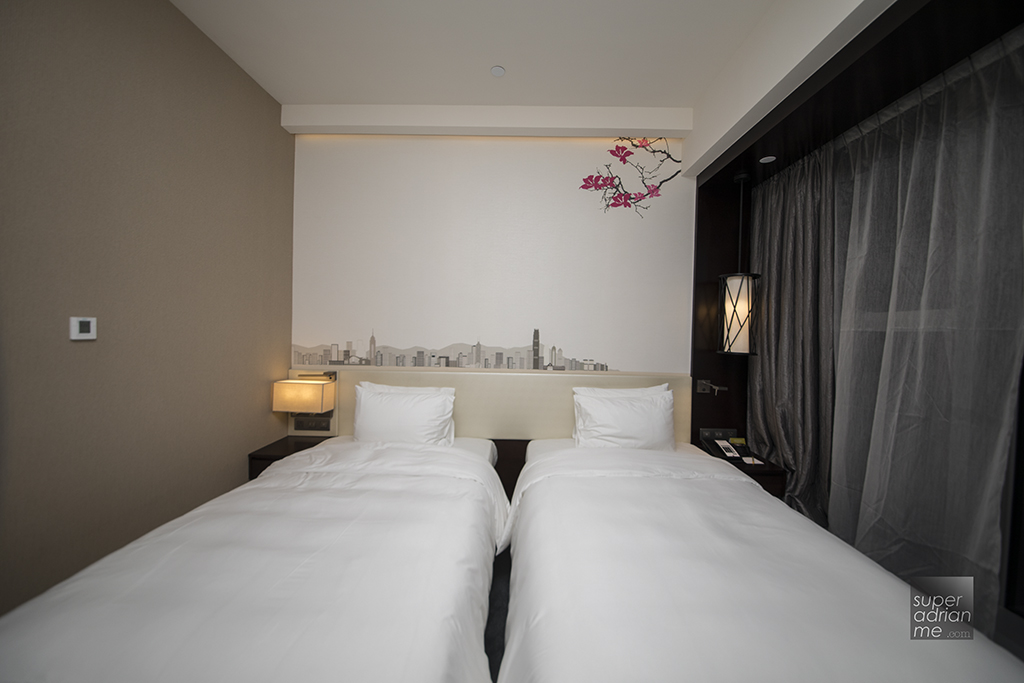 We stayed in the hotel's Twin Guest Room earlier this month and couldn't quite get used to the small confined room space of 22sqm. Not especially when both of us had a large luggage and a roll-on cabin baggage each. We had to empty our bags and fill up the drawers or hang up our warmer clothing with the limited number of hangars.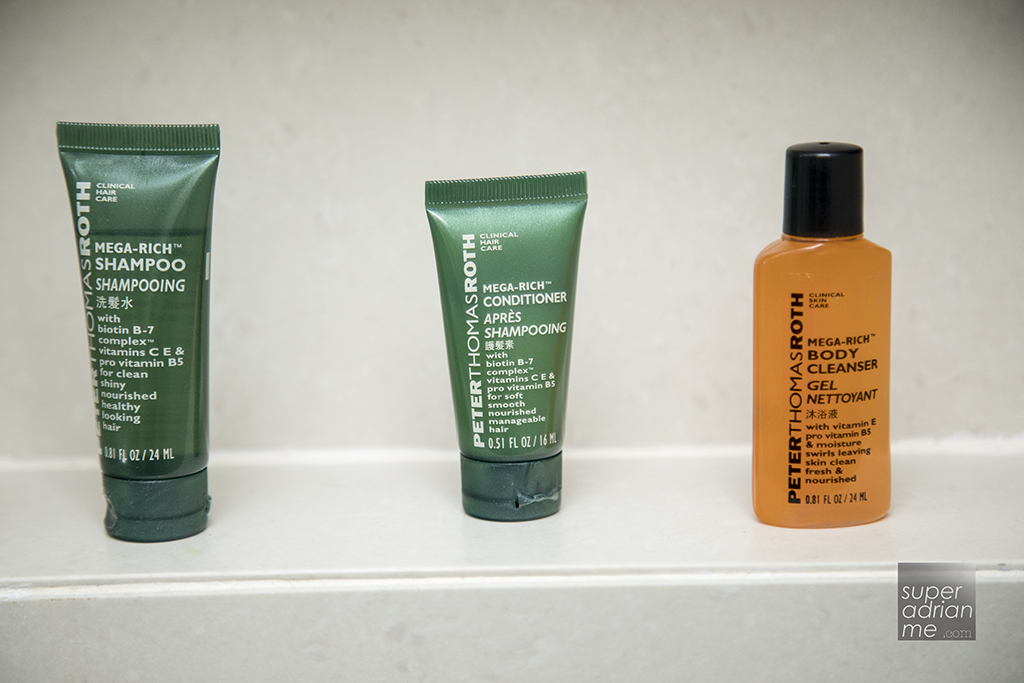 The hotel rooms may be a bit squeezy for two but it provided the basic comforts. A firm bed and two pillows for a good night's rest. There are well-located and sufficient electrical points to charge your smartphones and devices. Walls may be a bit thin as you could hear your neighbours.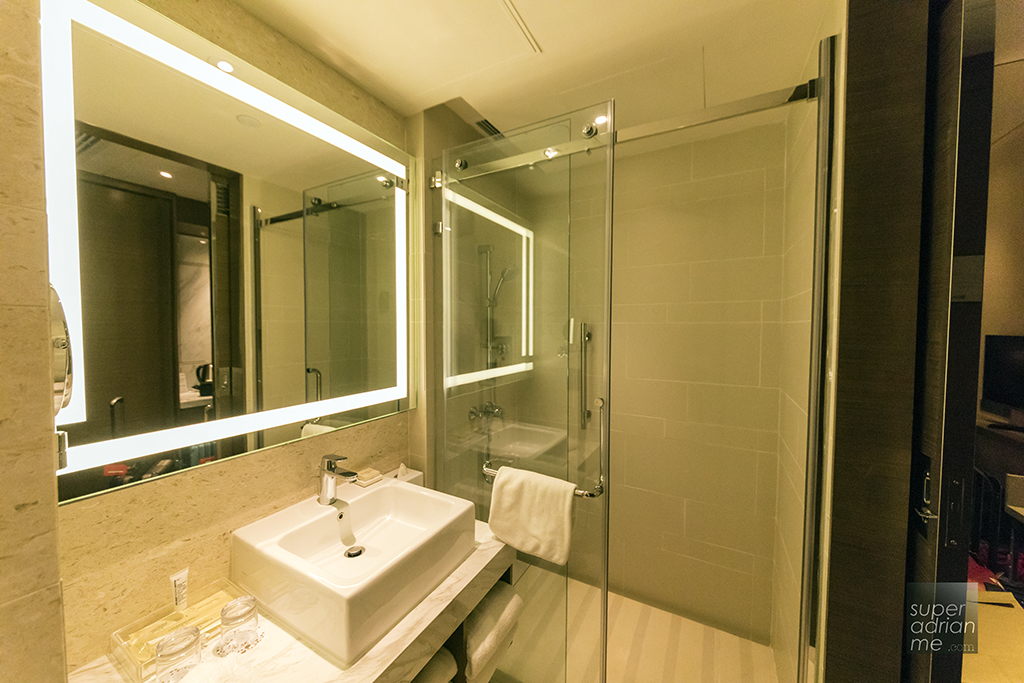 We were delighted with the Peter Thomas Roth bath amenities provided that are also available at Hilton branded hotels. Thin disposable bedroom slippers are also provided for the duration of our stay. The hotel has a strong Wi-Fi internet network which is also accessible in the rooms.
Didn't get to check out the other facilities in the hotel. The swimming pool was not ready yet. But we did have breakfast at the hotel's Eagle's Garden Restaurant offering a basic spread of cereals, dim sum dishes and my favourite porridge with condiments. Help yourself to coffee-machine coffee which you can also bring along with you in a take-away cup.
Also check out Hilton Garden Inn Singapore Serangoon which just opened on 1 June 2017.
Not sure what to do in Hong Kong? Check out our video of our food hunt in Hong Kong in February 2017.
Or go for a hike at Cape D'Aguilar. If we survived it, you can do it too.
Hilton Garden Inn Hong Kong Mongkok is located at No. 2 Soy Street, Mongkok, Kowloon, Hong Kong. For more information or to make a reservation, visit
http://hongkongmongkok.hgi.com
/ or call +852 22013688.