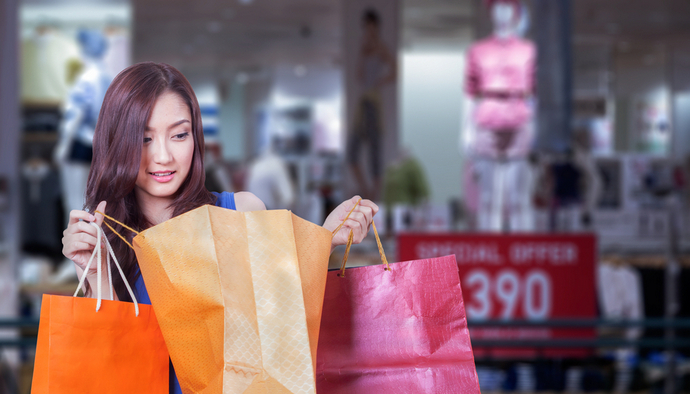 It is shopping season in Thailand again.  The Tourism Authority of Thailand is set to bring back tourists to the kingdom by partnering with MasterCard and AirAsia. There could not be any better timing to visit Thailand now.
Thailand Shopping Paradise With AirAsia
Tourism Authority of Thailand (TAT) joins AirAsia for a Green Season campaign to welcome tourists back to Thailand. With Thailand Shopping Paradise Enjoy discounts, premiums and shopping privileges at major department stores such as King Power Group, Emporium Phrom Pong BTS Sky Train branch, Central World Bangkok, Central Plaza Chiang Mai and Central Plaza Hat Yai and the Mall.
AirAsia is offering promotional fares especially to high potential travellers from China, Myanmar and Vietnam. TAT and AirAsia will hold its first joint road show in Chongqing, Yangon and Ho Chi Minh.
The MasterCard Thailand Shopping Paradise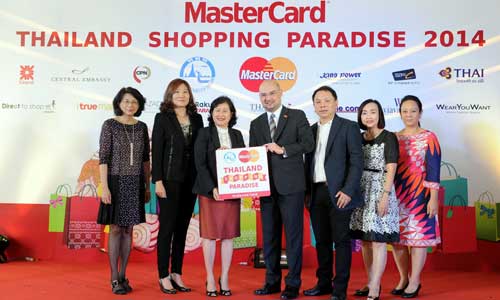 The MasterCard Thailand Shopping Paradise is a partnership of 17 offline and online retailers in Thailand. They will provide exclusive savings and privileges to shoppers from 1 July to 30 September 2014. The key highlight this year in the introduction of online retailers to cater to the increasing trend of domestic online shopping. 62% of Thais go online to shop and over 51% shop online via their mobile phones according to MasterCard's 2014 Online Shopping Survey. Participating malls include Central Department Store, CentralWorld and Central Embassy, King Power, SF Cinema, Thai Airways, Direct to Shop, iTrueMart, Lazada, Tarad.com, Thai Shope, Tohome, Via Vanity, WearYouWant and Zalora.
Last Friday, TAT released an update on the tourism situation. The National Council for Peace and Order (NCPO) has ordered a clear out of more than 100 businesses operating along the beachfronts of Surin, Bang Tao, Laypang and Layan Beaches in Phuket, in an attempt to return the areas to their natural pristine states. Tourists are welcomed to enjoy the sun, sights of temples, mountains and beaches as well as to treat themselves to fine dining, nightlife, spa treatment and shopping.