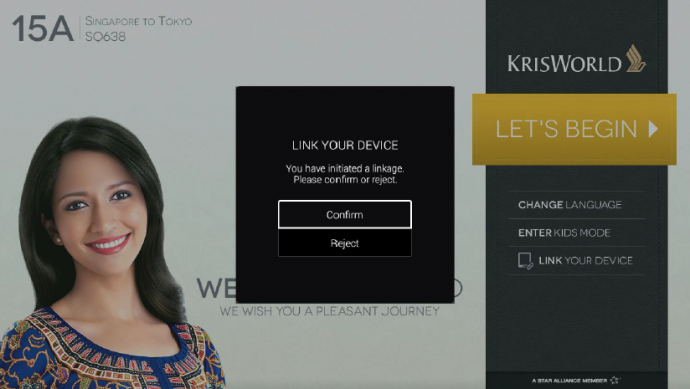 Singapore Airlines announced the launch of a first-of-its-kind mobile application that offers you greater control over your in-flight entertainment experience this morning at the welcoming party for its first Airbus A350-900 aircraft at Changi Airport Terminal 3 Gate B8.
The companion app which will be available on iOS and Android mobile phones in the second quarter of 2016 was developed by MTT in conjunction with Panasonic Avionics. You can review the in-flight entertainment video and audio content that will be available on your flight even before you board. You can also create pre-selected favourite lists and control the seat-back IFE system all with your personal electronic devices.
You have to install the SingaporeAir tablet application on your device prior to flying. Once you are on board, you can link your device to the KrisWorld using the aircraft's WiFi network. Your music, TV shows or movies will then be allowed to launch on your seat monitor, directly from your list of favourites or the entire list.
Your linked personal device becomes the remote control as well to pause, play or skip through the media content. View real-time information on your flight progress and flight path without interrupting your movie viewing.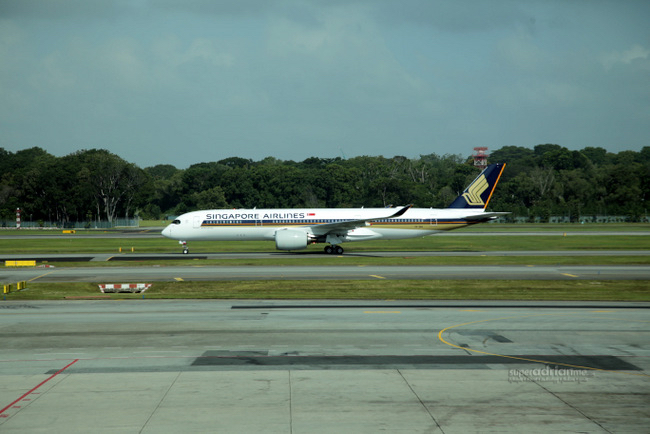 The features of the companion app will initially be available on Singapore Airline's new fleet of Airbus A350-900s with plans to roll out to the Boeing 777-300ERs and other aircraft in the future.
KrisWorld offers up to 295 movies, over 470 television programmes and over 450 CD albums each month.