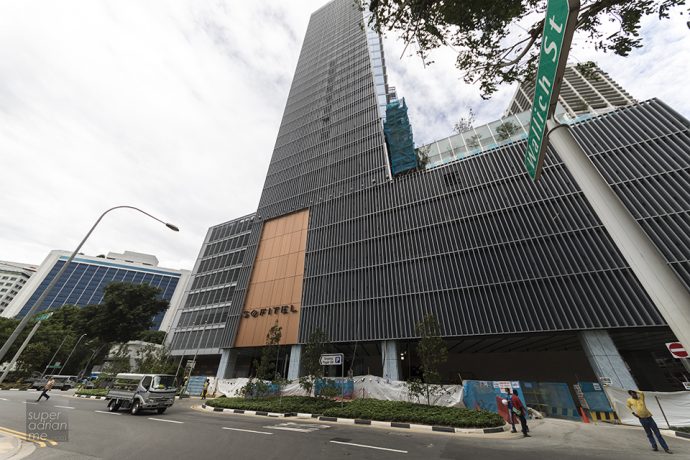 Sofitel Singapore City Centre and the Sofitel Kuala Lumpur Damansara will be AccorHotels' two yet to complete newly built hotels in Southeast Asia. Developed by public listed company in the Singapore Stock Exchange, GuocoLand Limited, the two new Sofitel properties will add 534 more rooms to the Sofitel portfolio globally.
Both hotel properties were originally supposed to be managed by Clermont Hotels which would have increased the Clermont Hotel's portfolio from one in London to three around the world. We tried to visit Clermont-Hotels.com today but it was no longer accessible as they are updating their website.
(Updated 7 July 2016) A spokesperson from Clermont Hotels indicated that Clermont Hotels have completed a strategic review of the current portfolio and concluded that their priorities for the Clermont brand would be best served by focusing efforts on opening Clermont London. As a result, they have decided to not pursue the development of Clermont Singapore and Clermont Kuala Lumpur, in these specific developments. As partner companies, Guocoland Limited and glh Hotels (owners of the Clermont Hotels brand) continue to work together on development opportunities across Asia for Clermont and for glh's other hotel brands. Clermont Hotels continues to push forward with the development and refurbishment plans of Clermont London, with other opportunities in key international gateway cities a core part of the growth plan.
We understand that GuocoLand and Clermont Hotel have decided to pursue different strategic paths earlier. GuocoLand picked AccorHotels's Sofitel Hotel luxury brand after an RFP process. AccorHotels was picked because of the strong hotel management capabilities, global distribution platforms, strong loyalty programmes and strong brand recognition for the luxury Sofitel brand.
AccorHotels announced its acquisition of FRHI that owns the brands Fairmont, Raffles Hotel and Swissotel in December last year. You can read about that here.
Sofitel Singapore City Centre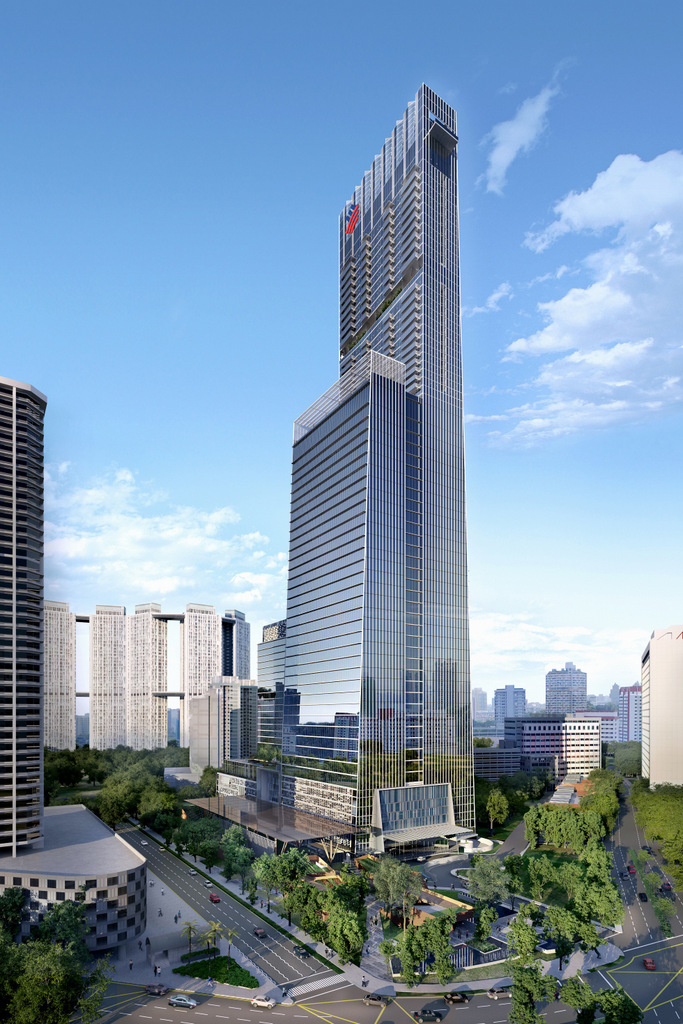 Sofitel Singapore City Centre will be part of the upcoming multi-billion dollar Tanjong Pagar Centre near the Central Business District and Chinatown. Tanjong Pagar Centre will feature Singapore's tallest building at 290 metres, 890,000 sq ft of premium Grade A office space, a 100,000 sq ft dynamic lifestyle and F&B component, 181 luxurious homes, a 150,000 sq ft landscaped Urban Park and the 222 rooms Sofitel hotel with direct access to Tanjong Pagar MRT Station.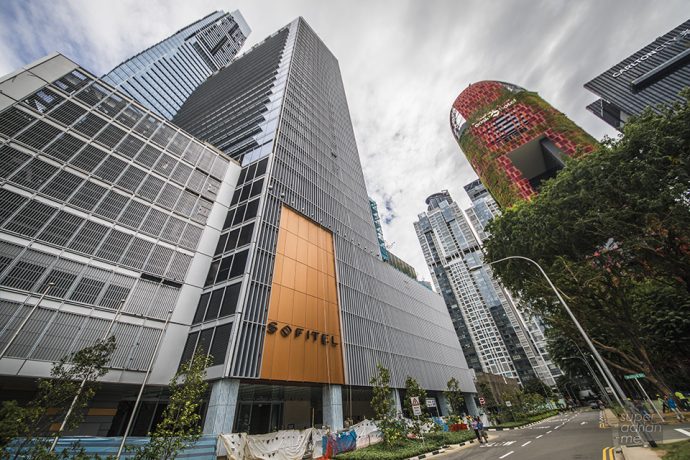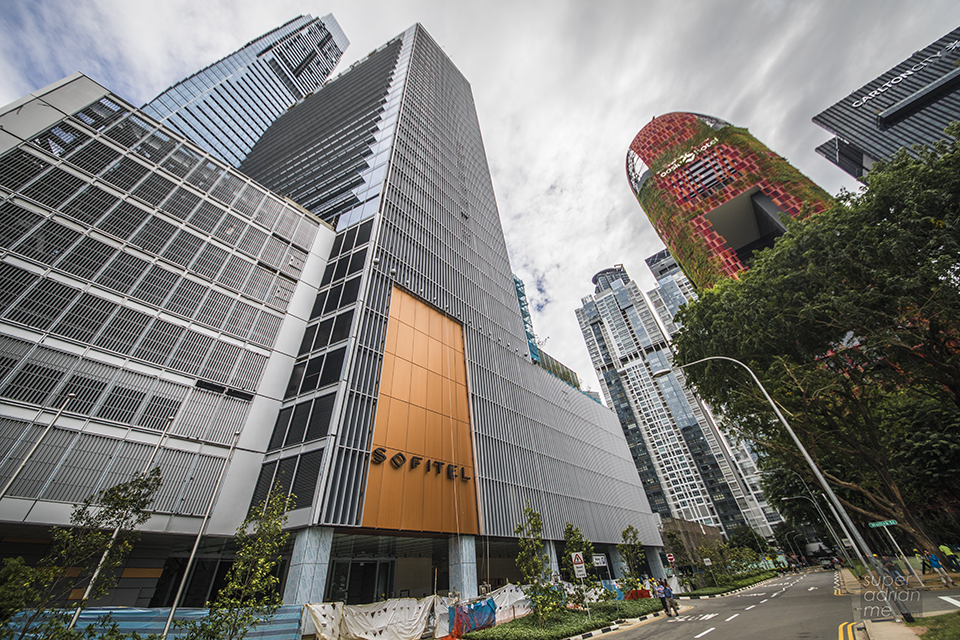 The 222 room hotel will feature an outdoor pool, a plush executive lounge with stunning city views, a 620sqm ballroom and eight meeting rooms as well as a restaurant and bars.
There will also be a Virgin Active gym with state-of-the-art equipment and programmes and can be utilised by hotel guests. The gym comes with a S$500,000 high altitude training studio which simulates altitudes of up to 3,000 metres to improve the training benefit and a 200sqm exercise studio that can accommodate up to 50 people. GuocoLand signed a multi million year contract with Virgin Active last September for a 31,000 sq ft fitness space on the sixth floor of Guoco Tower which is slated to open mid 2016 when the development is completed.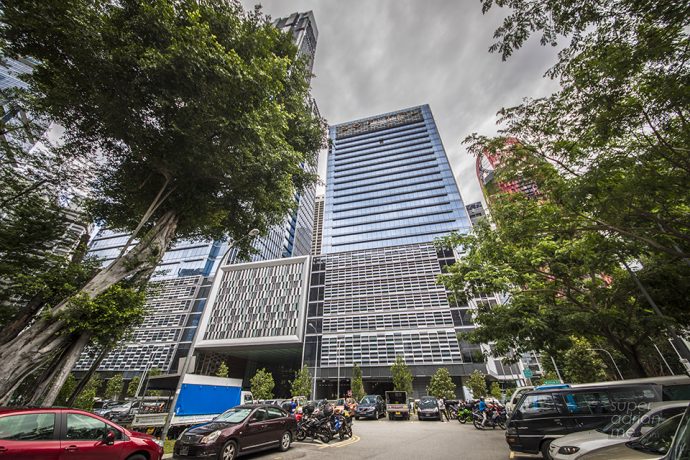 The Tanjong Pagar Centre's Urban Park can accommodate up to 2,000 people. Here, health and fitness-related public activities and events will be held. Guests at Sofitel Singapore City Centre can enjoy a truly holistic, end-to-end hospitality service. Sofitel Singapore City Centre is set to open in fourth quarter 2016.
[Updated 1 December 2016: The updated open date is May 2017]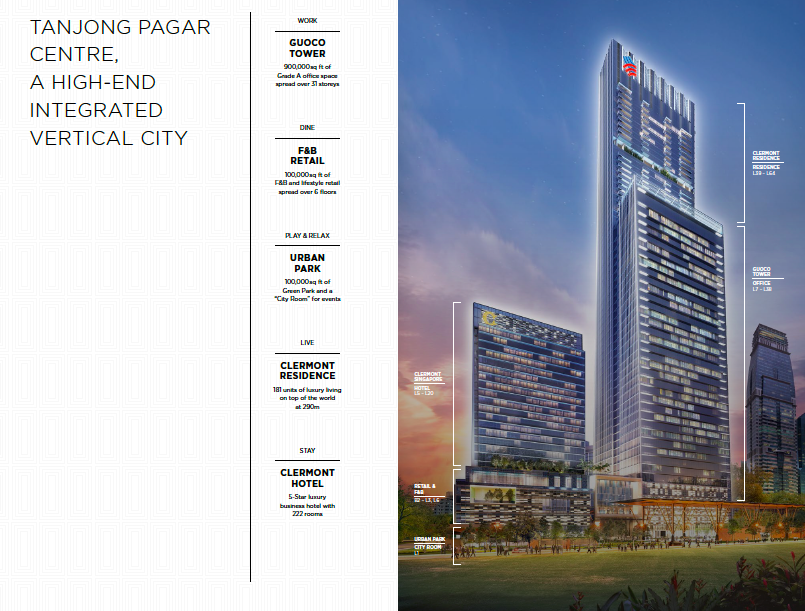 Sofitel Kuala Lumpur Damansara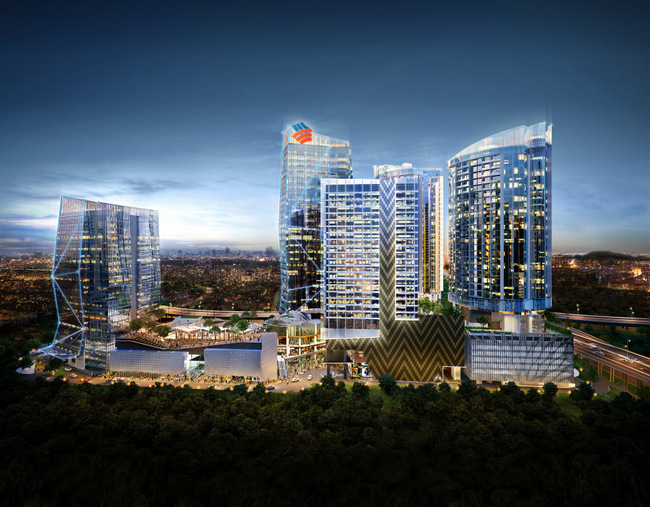 The 312 room Sofitel Kuala Lumpur Damansara will also be part of a new 8.5 acre integrated development in the upmarket Damansara Heights enclave called Damansara City. It will feature two Grade A office towers, two luxury high-rise residences and an F&B centric lifestyle mall in addition to the hotel.
Sofitel Kuala Lumpur Damansara will be the first branded luxury hotel in the area and is part of the prime and exclusive Damansara Heights precinct. It will be close to KL Sentral transportation hub, Bangsar and Petaling Jaya. A new MRT Station will be built next to the Damansara City development.
The hotel will feature a lobby lounge, deli, three restaurants and bars, a Club Millesime executive lounge on the 22nd floor, a So Spa, So Fit gym and outdoor swimming pool with a pool bar, meeting facilities and a 840sqm ballroom and five meeting rooms.
Sofitel Kuala Lumpur Damansara is set to open in the second half of 2016.