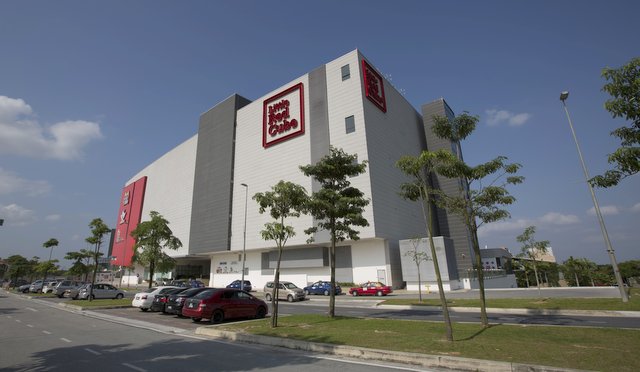 15 March 2013, Singapore – Just a 25 minute drive from the second link and five-minutes drive from Legoland Malaysia is the heart of Nusajaya where the Little Red Cube in Puteri Harbour is located.  Little Red Cube is home to South East Asia's first Hello Kitty Town, The Little Big Club and Lat's Place as well as a mix of some 76 units of entertainment, dining and shopping outlets.  Currently 15 units are open for business and more will be open in April.
Do continue reading on to the end of this article as we will be providing more details about the Little Red Cub Facebook contest where you could win a pair of tickets to Hello Kitty Town and Little Big Club.
HAVING FUN AT LITTLE RED CUBE
Sanrio Hello Kitty Town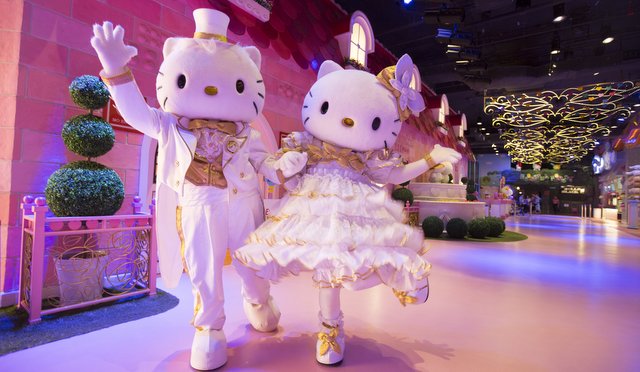 Children of all ages will enjoy Hello Kitty Town, featuring guided tours by Hello Kitty guides, Black Wonder interactive exhibits and Wishful Studio where you can create your very own Sanrio branded jewellery.  Entrance fees to the theme park: RM65 (adults & children) | RM50 (adults & children with Malaysian ID)
Little Big Club
Come visit Little Big Club and interact with your favourite HIT characters under one roof  including Thomas & Friends, Barney, Bob the Builder, Angelina Ballerina and Pingu . There are six themed interactive play zones at the Little Big Club.   Dress up, play interactive touch-screen games and get a dance class from a virtual Angelina Ballerina.  Don't miss out on the Bob's CanDo scrambler ride.  Entrance fees to the theme park: RM65 (adults & children) | RM50 (adults & children with Malaysian ID)
Lat's Place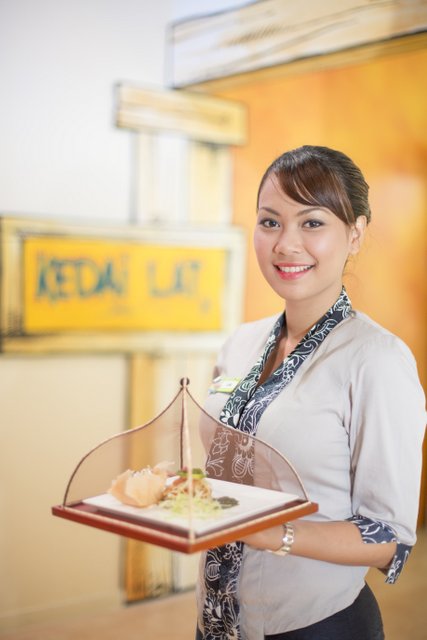 Lat the famed "Kampung Boy" of Malaysian cartoonist, Datuk Mohd Nor Khalid can be experienced at the themed restaurant. LAT and his LAToon friends come to life through song and dance and performances as you dine.  The 80 minute experiential dining offers two different set menus for Adults and Children.  The Normal meal includes a welcome drink, a three course selection with a seafood main course and coffee or tea. A vegetarian option is also available.  The daily shows are from 6.15 to 7.35pm for the dinner session and cost RM120 (adults) RM75 (children)
SHOPPING AND DINING
Besides the themed restaurants at Hello Kitty Town, Little Big Club and Lat's Place, there are also more variety outside the theme parks including Chatime, Juice Works, Shihlin Taiwanese Snacks, House of Mini, Starbucks, Crepe Signature and Thai Thai as well as Toys R Us.   More new outlets will be opening this April.  All these are within view of the harbour front overlooking the boats and a gorgeous sunset.
Outside the theme park, outlets opening soon include Olive Tree, Starbucks,
Four Star Accommodation at Traders Hotel, Puteri Harbour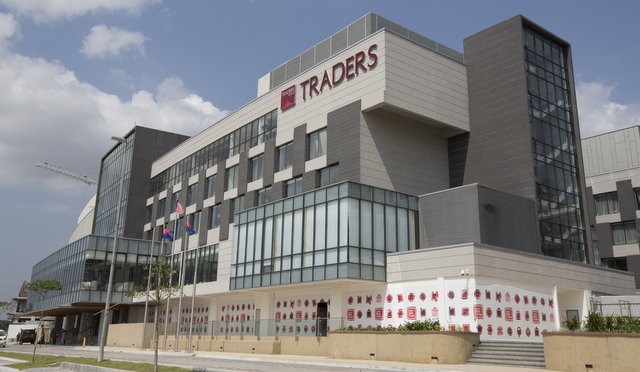 Slated to open in June 2013, the Traders Hotel, Puteri Harbour offers 283 four-star business hotel guestrooms in three four-storey buildings.  There will be more rooms available in April, but in limited numbers.  You can pamper yourself after a day of fun in Puteri Harbour by heading to the gym, rooftop swimming pool and steam bath or enjoy the massage and treatments at the spa.  The hotel has an all day-dining restaurant and you can relax over a cocktail at the skybar.
THE LITTLE RED CUBE FACEBOOK CONTEST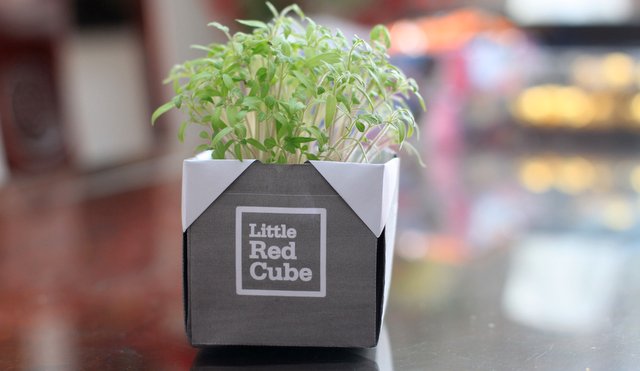 What Is In Your Little Red Cube?   Little Red Cube is offering a pair of passes to Hello Kitty Town and Little Big Club to up to 25 winners.
Here's what you need to do to win:
Step 1: Like Little Red Cube's Facebook Page
Step 2: Download and print the Little Red Cube origami
Step 3: Fold the Origami cube. Instructions are provided and no glue is require. It is really easy.
Step 4: Take a creative photo of what could be in the Little Red Cube
Step 5: Upload it to the Little Red Cube's Facebook wall
There are two batches throughout the contest duration. Submit your entries before 17 March and 24 March.  Terms and conditions are available on Little Red Cube's Facebook Page.