Saudi Arabian Airlines (SAUDIA) was named World Class Airline at The APEX Official Airline Ratings awards for the second time in a row in 2022. The Five Star Airline recognition is a culmination of SAUDIA's efforts towards providing high-quality services and excelling in areas such as health, safety and sustainability. The accolade was based on independently verified and audited ratings from over a million air travellers.
The national flag carrier of the Kingdom of Saudi Arabia was established in 1945 and is one of the 19 member airlines of the SkyTeam alliance since 2012. SAUDIA and flyadeal recently announced the addition of another 25 new destinations throughout 2023 on the SAUDIA Group Network.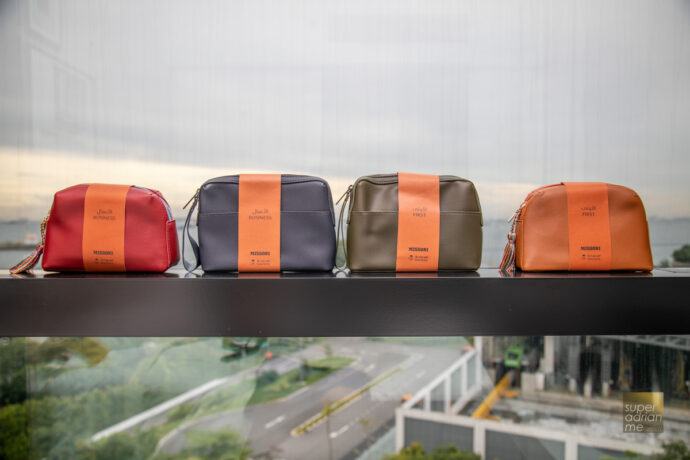 We checked out the airline's First Class and Business Class Amenity kits and were impressed with how luxurious they are. We've just rebooted our reviews of amenity kits this year with these kits, and we promise you more reviews from other airlines as well.
SAUDIA's Missoni branded amenity kits were given out since 2019 and are manufactured by Formia, a supplier of tailor-made premium guest and in-flight service amenities with over thirty years of experience. Formia also supplies amenity kits for JAL, Aeromexico, Malaysia Airlines, American Airlines, All Nippon Airways, Singapore Airlines, Air Tahiti, Turkish Airlines, Qatar Airways, amongst many other international airlines.
First Class and Business Class amenity kits are given out on flights to LAX, JFK and IAD in the US; LHR, CDG, GVA, AGP & AMS in Europe; CMN, KUL, SIN, CGK & SUB in the Far East.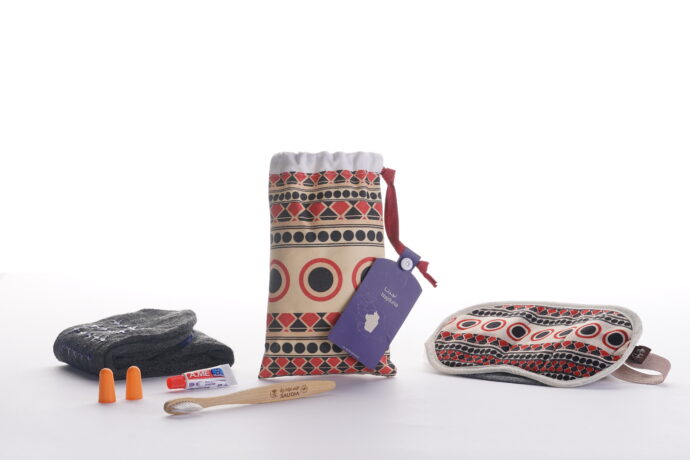 SAUDIA also gives out amenity kits with eye mask, socks and dental kit to Economy Class guests on long-haul flights.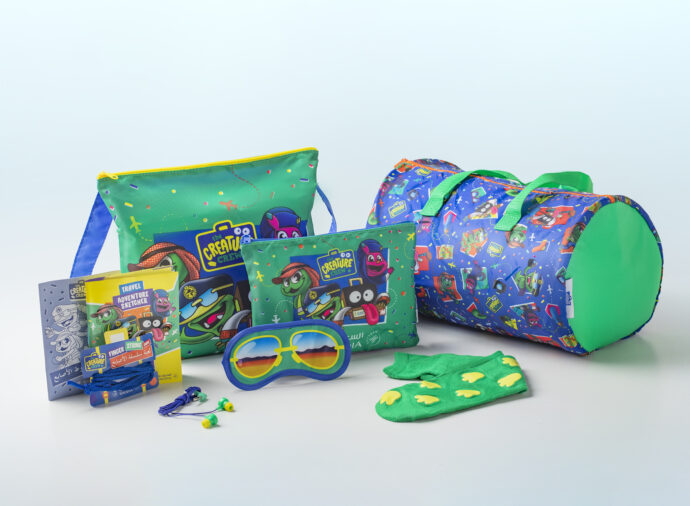 There are also amenity kits for children. Developed by BUZZ, kids get a Children Fun Bag or Infant Care Kit. The Children Bag comes in a Satchel Bag for long-haul international flights or a Drawstring Bag for mid and short haul international flights.
SAUDIA First Class Amenity Kits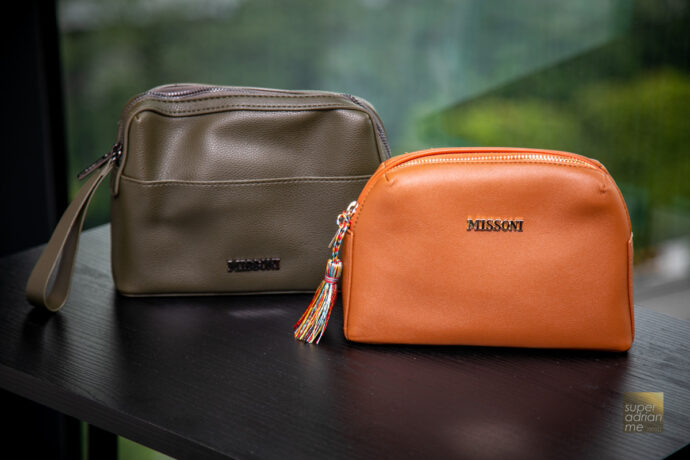 SAUDIA has two sets of First Class amenity kits. The smaller orange-brown kit with a coloured tassel on the zipper is for women. The Dark Green kit for men contains slightly different items.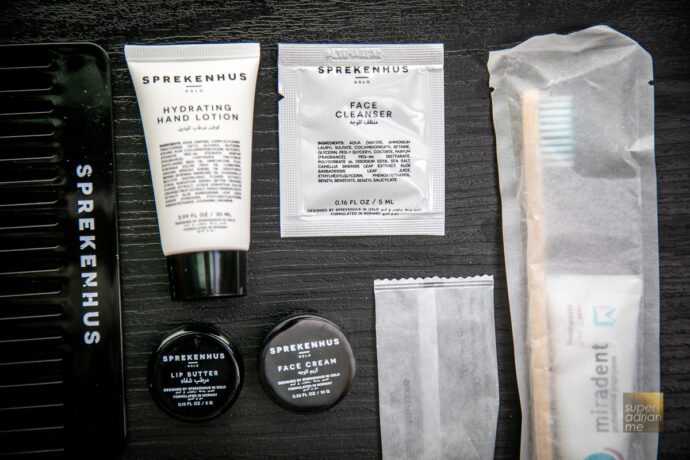 Skin care products from Sprekenhus are offerred in each kit. Sprekenhus was founded in 2010 in Oslo by Alexander Sprekenhus. The skincare brand combines high quality ingredients and materials and focus on creations that contribute to their surroundings, including a selection of skin care, fragrance and accessories.
Missing pyjamas are also given out to guests in First Class. Men get the blue pyjamas while women get a red one. Each is provided in two sizes.
First Class Women Kit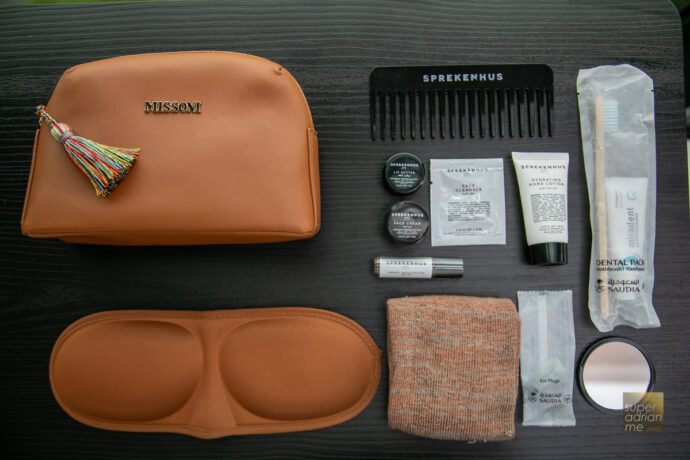 The first class amenity kit for women is packed with a lip butter, face cream, a single-use sachet face cleanser and Amber Infatuation perfume roll-on. The perfume has top notes of black pepper, Sicilian bergamot, wild coriander, mid notes of white lavender, leafy tobacco notes, hedione and bottom notes of golden patchouli, Tonga vanilla beans and creamy musk.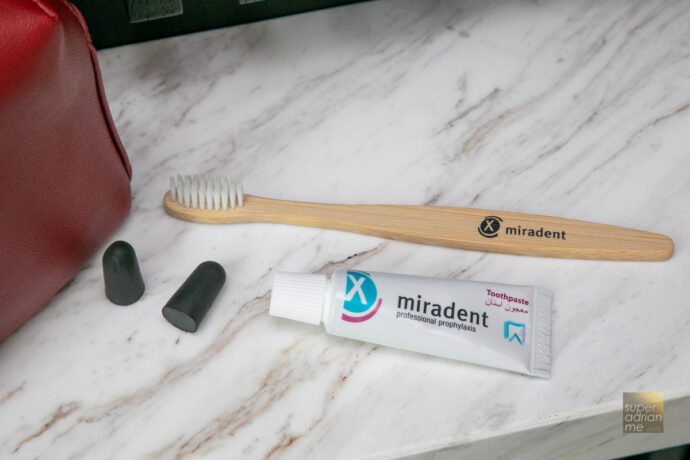 A large comb and mirror have been thoughtfully included. The dental Pack features a wooden toothbrush and a tube of Miradent toothpaste. A very big eye mask that fits any adult head size to shade out light with a velcro band and soft, comfortable ear plugs, and matching socks ensure a good sleep on your flight.
First Class Men Kit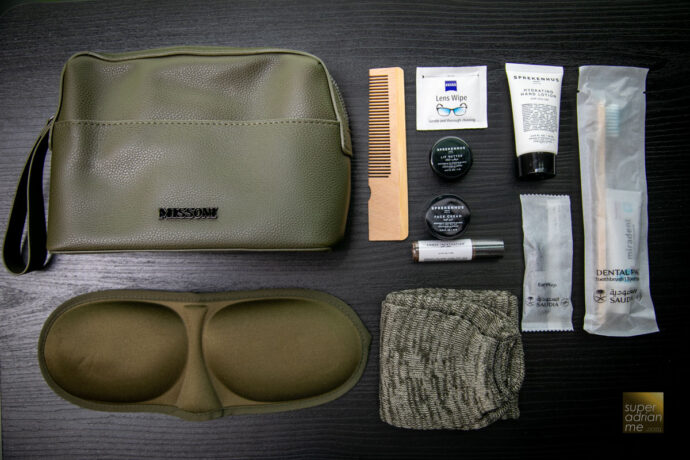 For men, the pouch is in a matching dark green with an eye mask and grey socks. The men get a smaller wooden comb, a Zeiss lens wipe, Sprekenhus lip butter, face cream, an amber infatuation roll on and hand lotion. It is also packed with a dental kit and earplugs.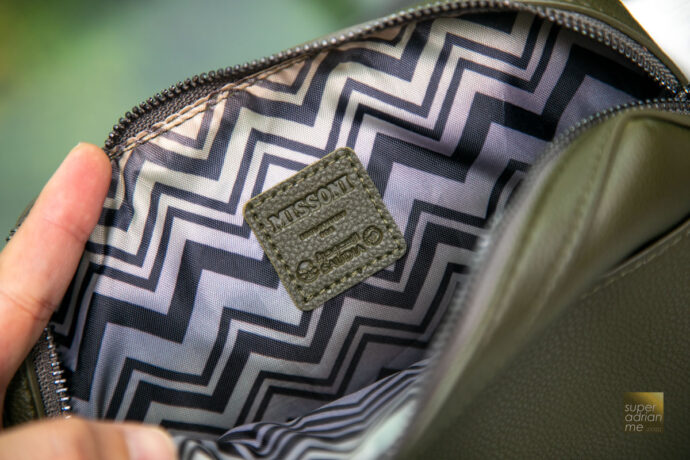 Love the design of the inner lining of the amenity kit. A label with the logos for Missoni and SAUDIA are embossed and sewn on. The pouch is made with a hardy material and can be reused to store your items or as a toiletry bag. The front side pocket on the pouch's exterior comes in handy for quick access items.
SAUDIA Business Class Amenity Kits
Business Class Women Kit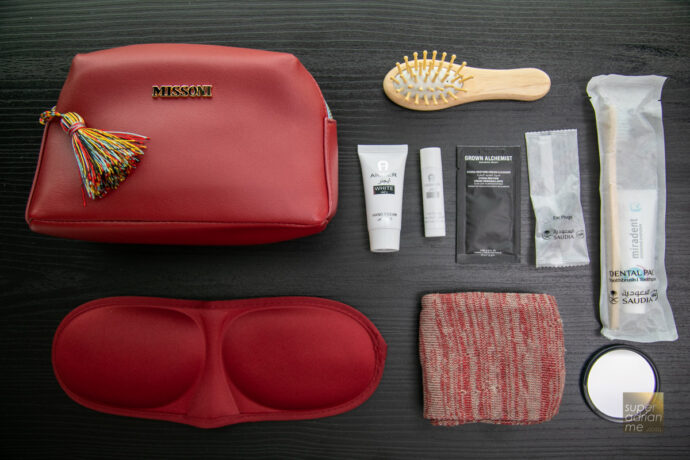 The maroon Business Class women's amenity kit features Aigner hand lotion, lip balm, Grown Alchemist Hydra Restore Cream Cleanser, a hair brush, a mirror dental kit, ear plugs, socks and an eye mask that matches the pouch. The red pouch is embellished with a multi-coloured tassel. The Missoni logo is emblazoned on the pouch.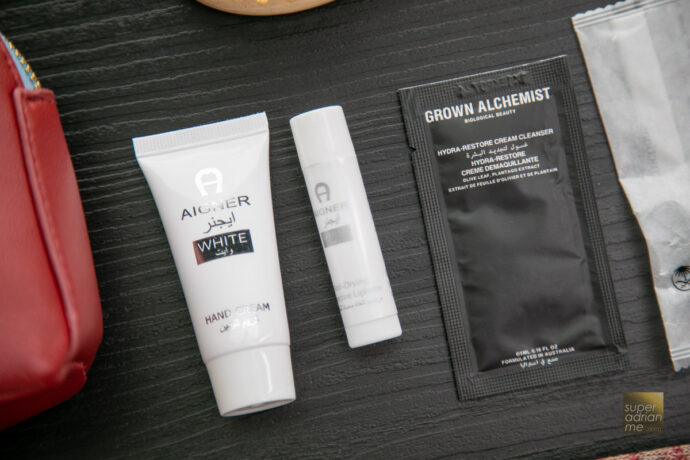 It is uncommon to see different skincare brands in an airline amenity kit. Brothers Keston and Jeremy Muijs created the Australian brand Grown Alchemist. The Hydra Restore Cream Cleanser is a bestseller that effectively removes makeup, impurities and daily grime. It contains Olive Leaf with high antioxidant properties and Plantago Extract and Beta-glucan from Oat soothe and thoroughly cleanse.
The Aigner White Hand Cream has a fresh, floral scent.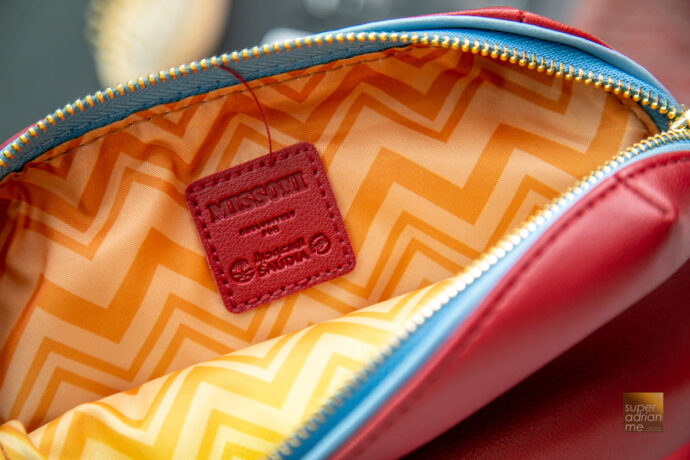 The pouch's inner lining is a bright orange shade with the logos of Missoni and SAUDIA. The zipper lining has a shade of bright blue, while the zipper is gold. The level of detail put into this amenity kit is worthy of mention.
Business Class Men Kit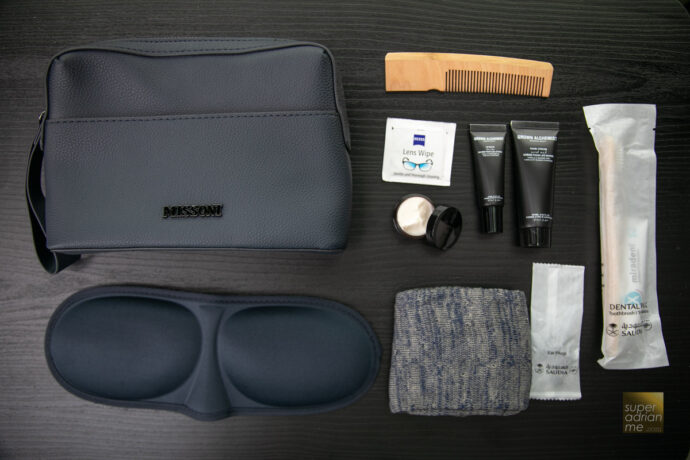 Like the First Class amenity kit for men, the Business Class version is classy in dark grey. The pouch has a clutch handle on the side making it easy to carry around.
The kit contains a Zeiss's lens wipe, Grown Alchemist Hand Cream, Lip Balm and face cream, ear plugs, socks, eye mask and a dental kit.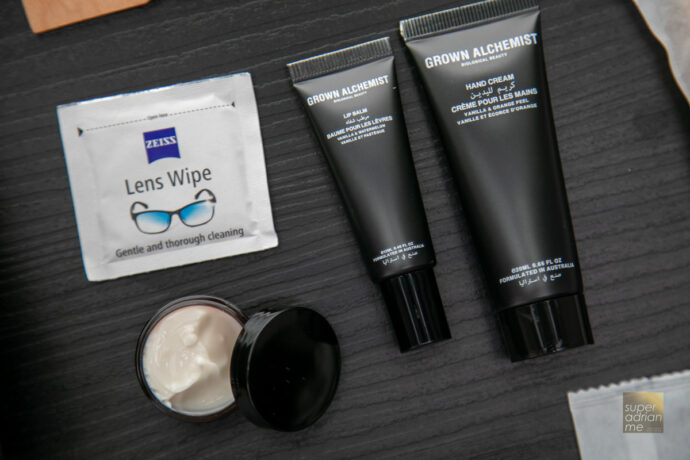 The Grown Alchemist Lip Balm has a vanilla and watermelon scent, while the hand cream is vanilla and orange peel scented.