In December last year, WEBUY brought holiday-makers to Turkey and Switzerland. The social e-commerce platform for group buys has expanded into all-inclusive Travel Group Buy packages. WEBUY's Travel Group Buy packages are private and fully customisable. If a travel group reaches the minimum headcount of 15 to 20 people, they are able to pick which airline to fly in, which hotels to stay at, and which landmarks they'd like to visit. And WEBUY users can travel in their own groups without the need to mix with others for a group.
All of WEBUY's travel packages include air-inclusive international packages to popular destinations.
Travellers who went for the 10D7N Turkey Package visited the Grand Bazaar, Hagia Sofia and the valleys of Cappadocia. WEBUY guided the group that went for the 10D7N Switzerland package to Lucerne, Mt Bussalp and also indulged in mouth-watering fondue and Swiss-made chocolate.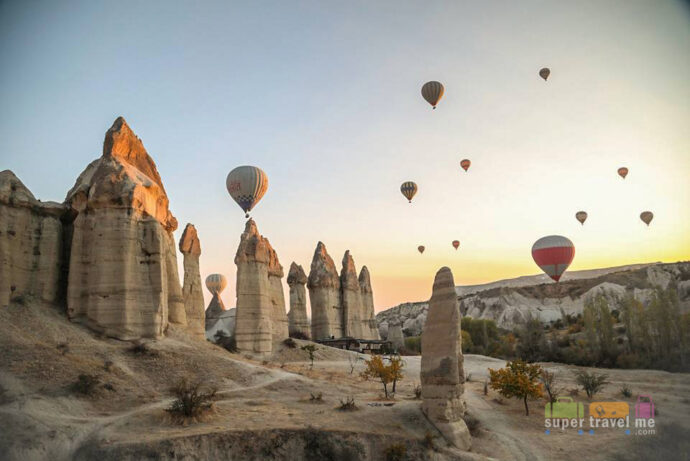 The 1-for-1 11D8N tour package to Switzerland, Italy and France is the cheapest in the market at S$3,999. According to WEBUY, their travel packages are 30% lower than the travel package deals offered in the current market. Indulge in the fine arts at the iconic Louvre Museum in Paris to sample the finest wines in Dijon, Burgundy. Take photographs at the Capel Gallery bridge and explore the city in Lucerne, Switzerland and finish the trip across Italy from fashion capital Milan to the ancient city of Rome.
WEBUY is extending S$50 cash discount as a small appreciation for healthcare workers and frontliners for their hard work and dedication in the nation's fight against the pandemic. They truly deserve a getaway.
Other travel packages lined up for the year including a 10D7N Finland package at S$4,488 (with S$300 off for early birds), 8D6N Melbourne package for S$1,999, 10D7N Turkey Package for S$1,788 and others.
To book a travel package, members of the public can drop a WhatsApp message or contact WEBUY at 8852 3193.