Hokkaido is the largest and northernmost of Japan's 47 prefectures. It offers an abundance of unspoiled nature and all year cooling weather, making it a popular destination for onsen (hot spring) lovers, photographers and hikers. Hokkaido is known for the ever changing colours of its landscape. Visiting Hokkaido during different seasons will give you a whole new experience each time so you can fall in love with it all over again.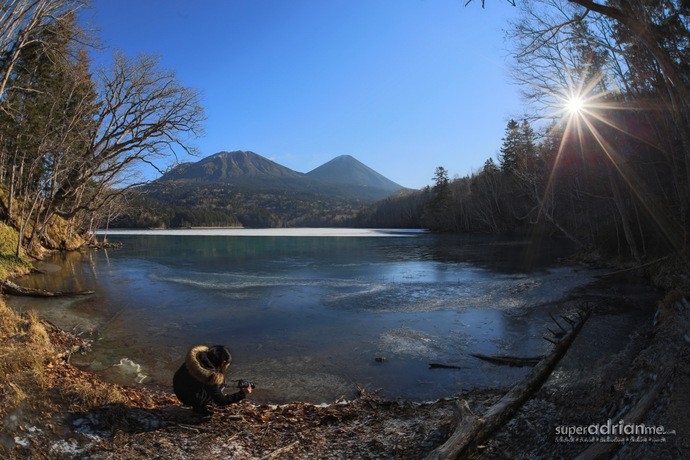 Our trip to Hokkaido was during the last week of November in 2014. It was slowly transiting from Autumn to Winter. Utoro, a fishing port town at the northeastern tip of Hokkaido was our first stop. From there, we headed south to Lake Akan and Tokachi in Eastern Hokkaido. Our final stop was Sounkyo, situated at the foot of Mt. Kurodake,the centre of Daisetsuzan National Park.
This may not be the typical tourist route, but we were happy to see plenty of nature's beauty.We had to take many poster-worthy landscape shots while getting greeted by hospitable wild life. We also took countless individual portrait and group shots that we continue to look through to rekindle the wonderful memories from our trip. With the scenic & vibrant view of Hokkaido as a backdrop, everyone wants to be "supermodel"!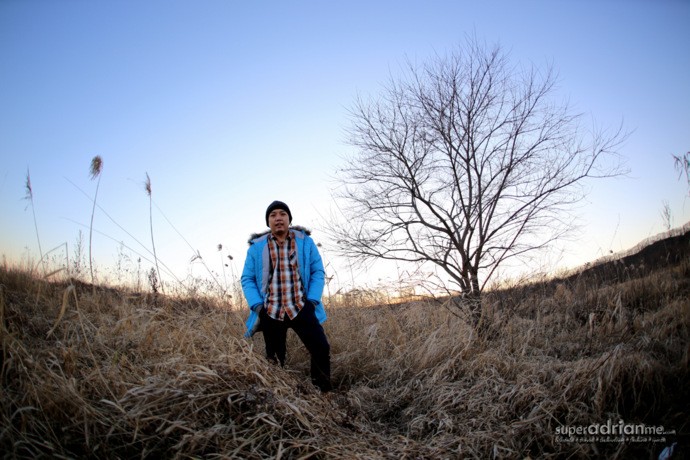 Utoro
It was a long journey from Singapore to Utoro. First a red-eye flight from Singapore to Haneda.  Transfered from Haneda on a domestic flight to Memambetsu Airport. Then a two-hour drive to Utoro, a fishing port town in the north eastern tip of Hokkaido.
It took us close to 14 hours to get to the first leg of the trip. It was totally worth the trouble when we got to fresh air, splendid sea view and gorgeous mountains as we drove down the coast to Utoro.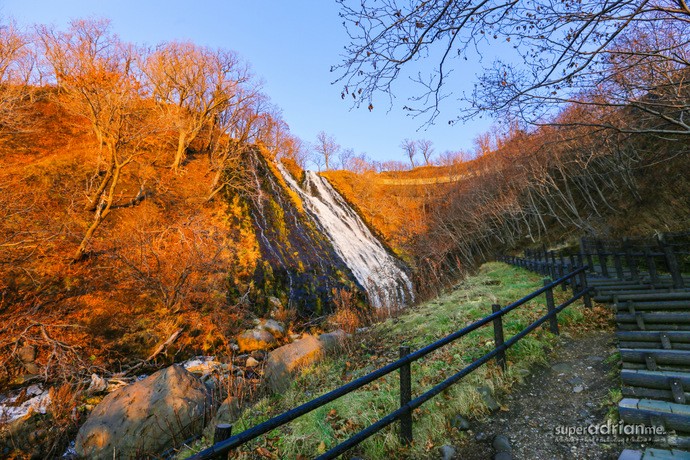 Utoro is the gateway to Shiretoko National Park, a UNESCO World Heritage Site where it is one of the most remote and untouched plots of land in Japan. Shireitoko National Park is part of the whole Shireitoko Peninsular with no roads in the north portion of this enormous park. That means there was lots of hiking through the park most of the time.
During our photography expedition in Shiretoko National Park, we had several up close encounters with the locals such as deers and an adorable & "photo friendly" juvenile fox during our sunset shoot by the road off the coast. (see more pictures from the Flickr slide show below)
Shireitoko claims to have the highest population of brown bears in Japan. We were not so lucky. We did not see any of them, except some bear poop. The brown bears are known to be shy, so hikers wear tinkling bells known as kumasuzu to alert bears to stay away.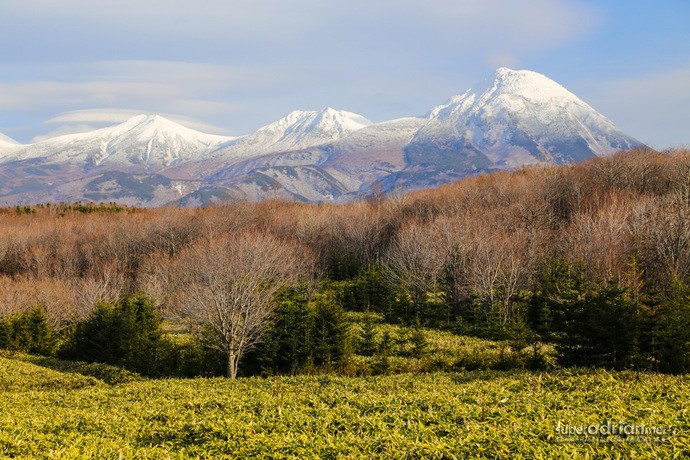 Other than the wild life, we were overwhelmed by the stunningly white snow top of Shireitoko Mountains (Sashirui-dake, Mitsumine and Rausu-dake) lining up in the background contrasting the autumn colours from the trees and bushes in the foreground. Just snap with any camera and it will be a desktop wallpaper picture to share with friends.
If you enjoy taking portrait shots or selfies, just make a slight detour to "Road To Heaven" in Shari district when exiting Utoro. It is a nice spot to snap some shots. Road To Heaven is an 18km long straight road that leads all the way to the end of the horizon and it makes a gorgeous venue to view the sunset too.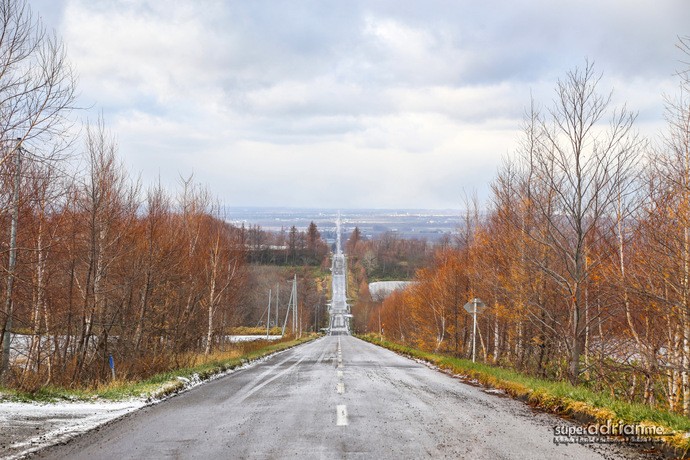 Check out the slideshow for the pictures we took in Akan & Shari:
Teshikaga & Tsurui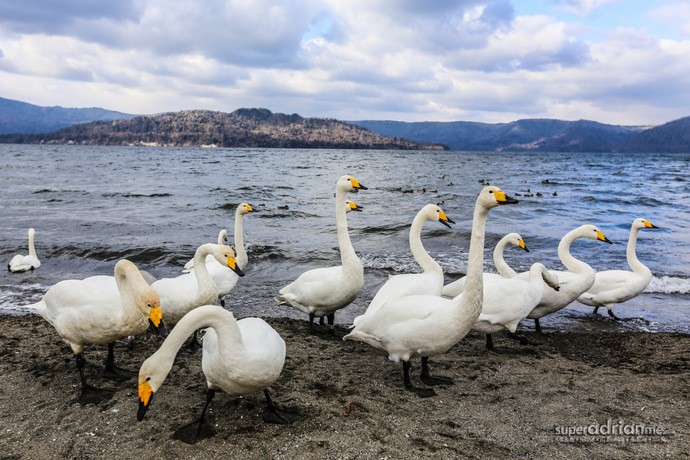 From Utoro to Akan, we were amused by more Hokkaido wild life and heavy snow during our journey down south. At Lake Kussharo, we met some popcorn loving swans and also a huge flock of wild cranes at Tsurui Village that took our breath away.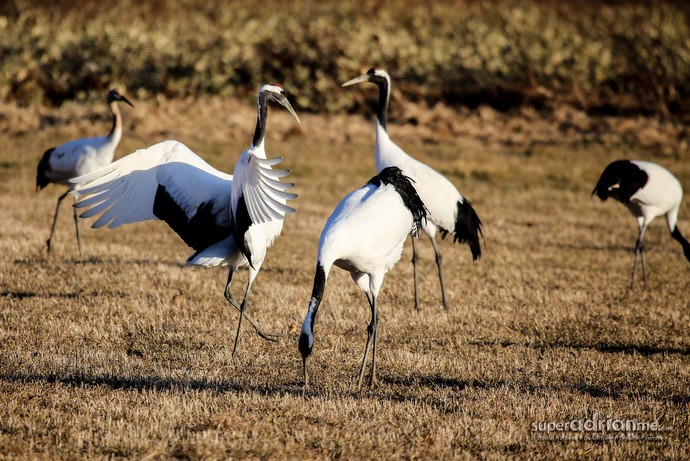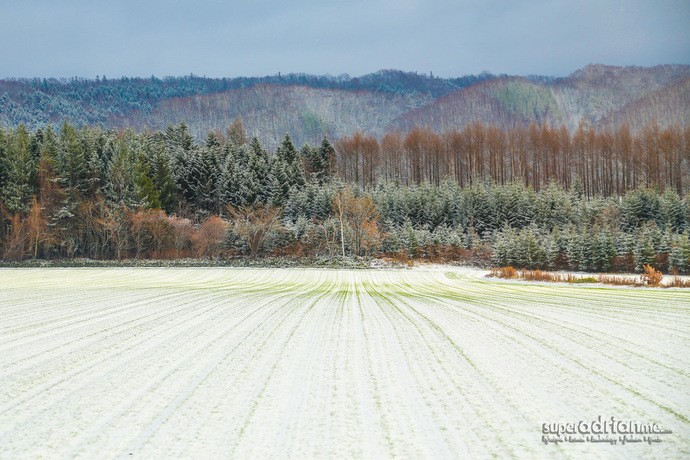 I have to make a special mention that Kato-san, our English-speaking driver and a photographer, made our trip in Hokkaido so special and memorable. He is great a spotting wild life and interesting locations for our photo hunt during the trip. He is also someone you can trust your camera with to help you take amazing portrait shots.
If you are planning a free & easy trip on your own and need an English-speaking driver, I highly recommend Kato-san and you may get in touch with him via his facebook page.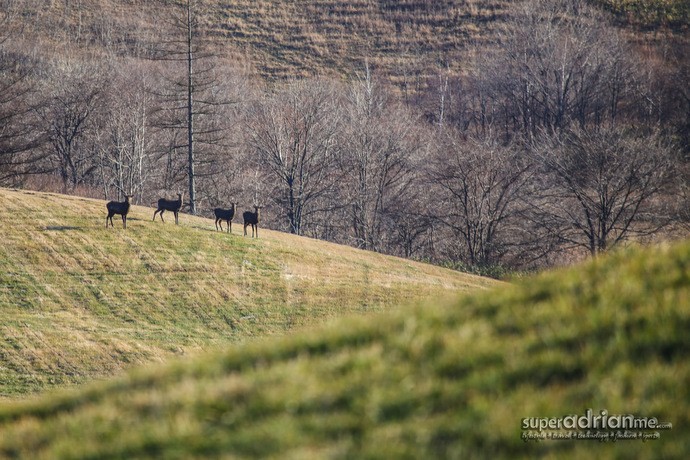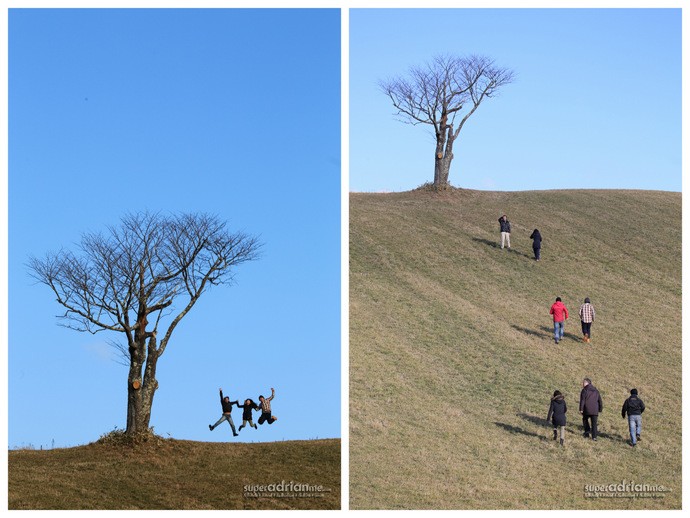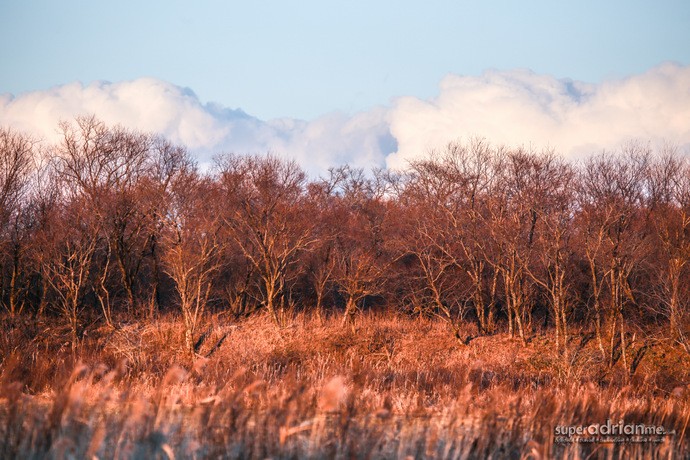 Check out the slideshow for the pictures we took in Teshikaga & Tsurui:
Akan & Tokachi
We arrived at Akan after sunset, but we were able to make some arrangements with the hotel to bring us to a nice spot only minutes away by car to capture the stunning stars. When it comes to dawn, behind our hotel is Lake Akan which presents a mesmerising pink horizon and a dreamy morning mist. Perfect for a morning stroll.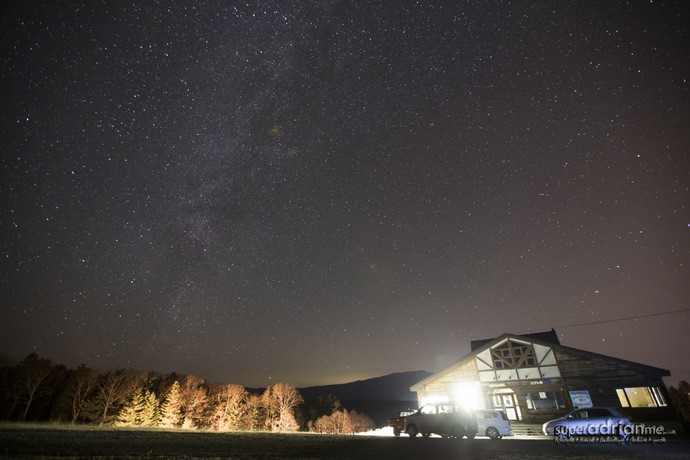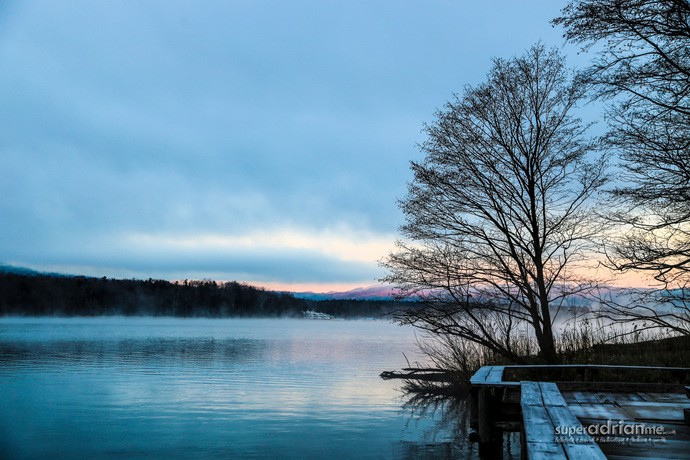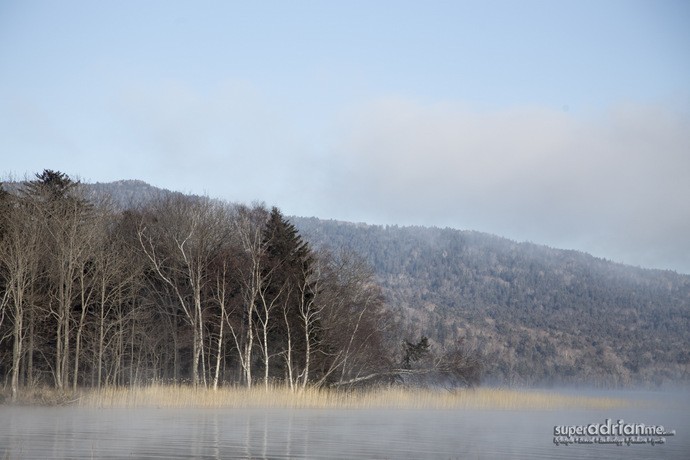 Along the way to Tokachi we stopped over at Lake Onetto which was beginning to freeze into ice and with the mountain backdrop, it was a sight not to be missed. And also stopping by a birch tree road way to take some snap shot.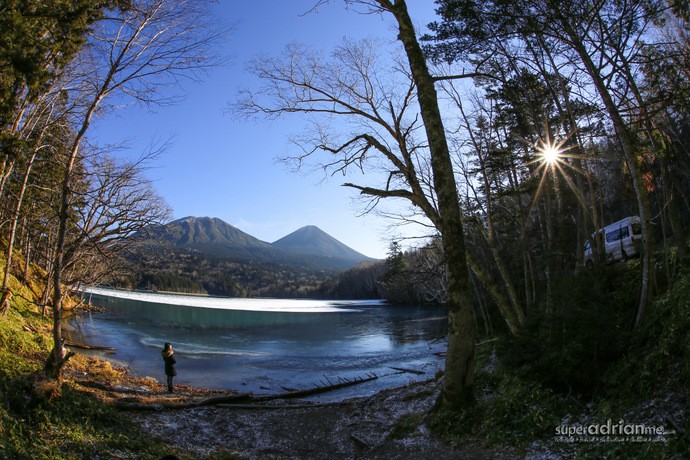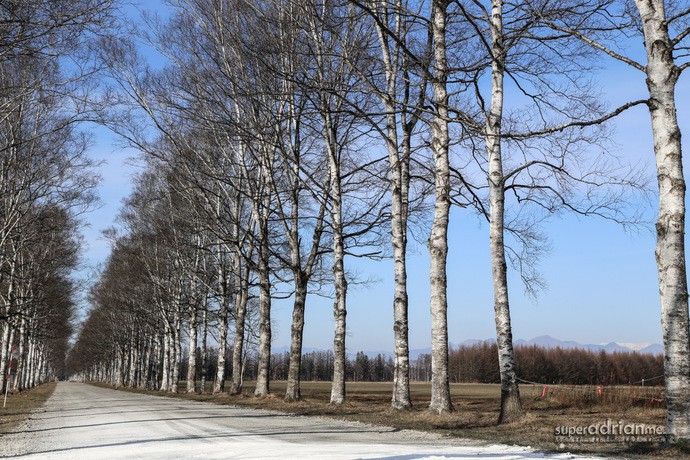 In Tokachi, we were introduced to Butadon (pork on rice) at Tonta Butadon – the original shop that created Butadon and made famous across Japan and the world. Their Butadon was so so delicious we kept craving for Butadon for the rest of the trip, but none came close to standard we had at Tonta.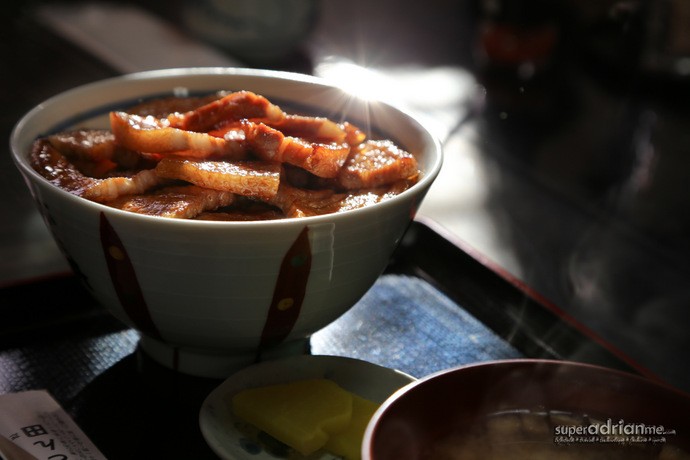 Tokachi is more urbanised than the other locations we have visited. The Tokachi River is where salmon swim upstream to lay eggs and die. Eagles, sea gulls and a lot of other birds will be seen flocking along the river feeding on the dead salmon. Quite morbid.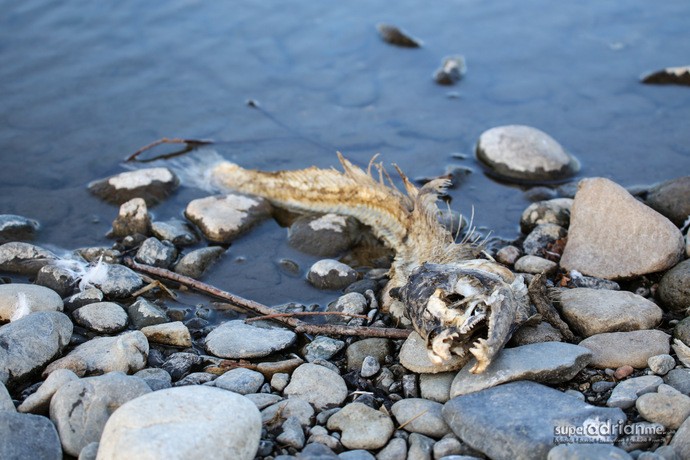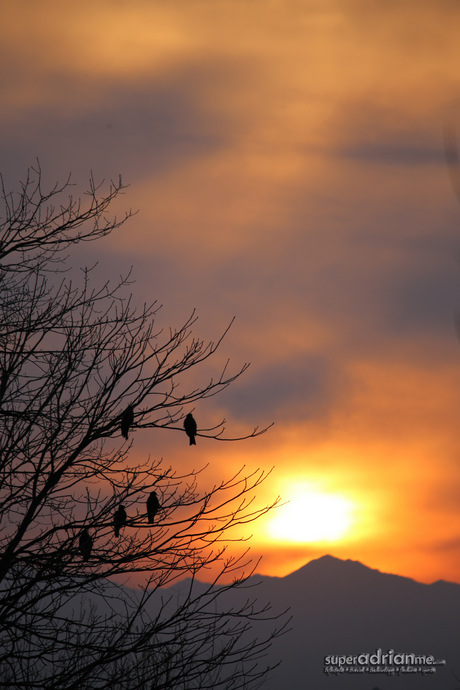 Check out the slideshow for the pictures we took in Akan & Tokachi:
Sounkyo & Daisetsuzan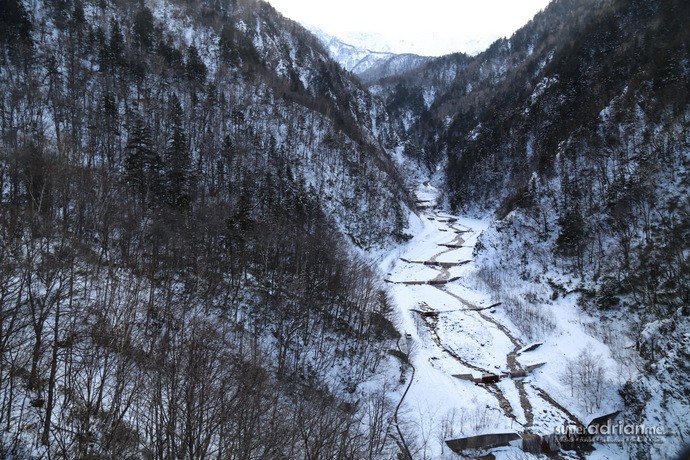 For the final leg of our journey, we headed upwards to Sounkyo in the mountainous range, Daisetsuzan, that divides Hokkaido into East and West. This was the part of the journey where almost everything was covered in WHITE and I LOVE IT! I could not resist jumping into a pile of snow and making my own snow angel. Do you want to be a snowman?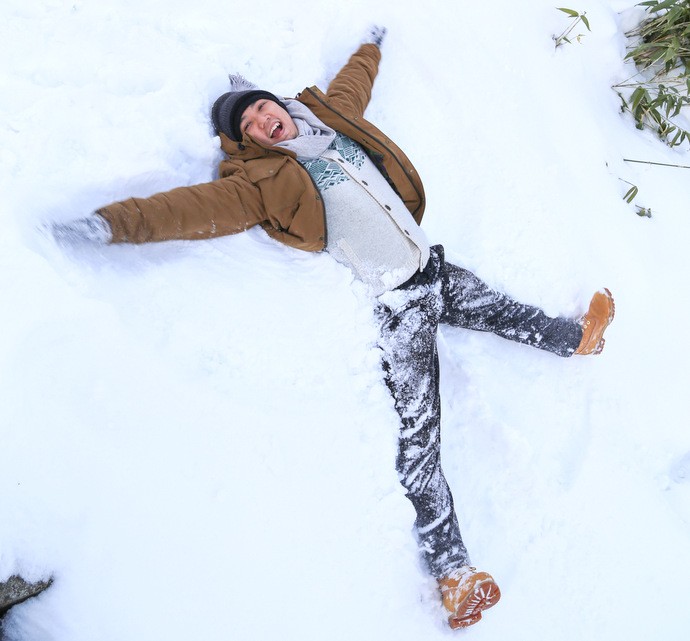 Frozen waterfall to magnificent mountain range. Gorgeous sunset to cottage under the starry night. There is so much to see and feel at Daisetsuzan.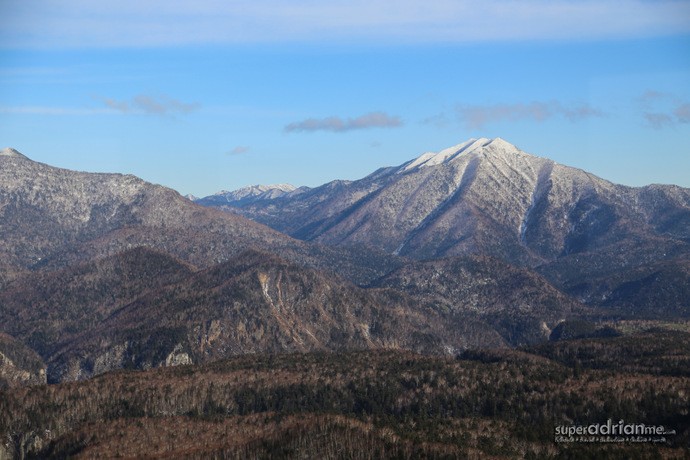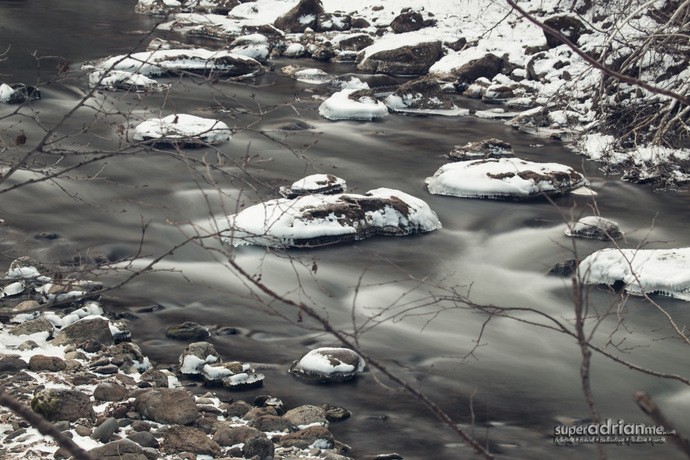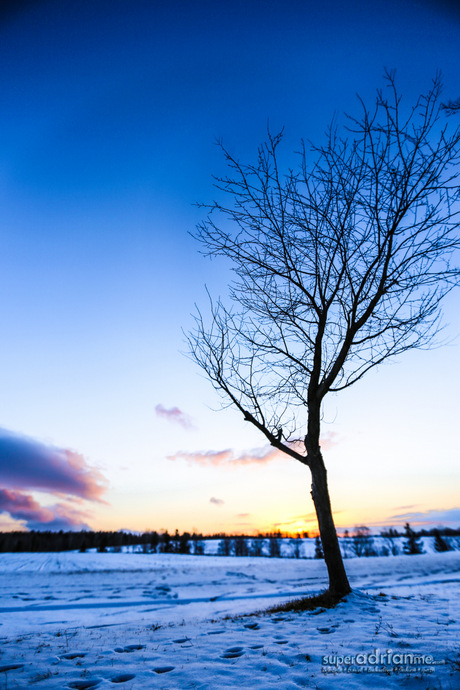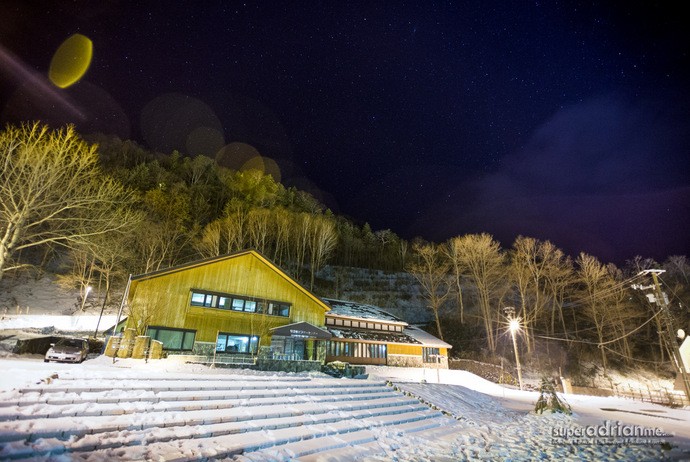 Check out the slideshow for the pictures we took in Sounkyo & Daisetsuzan:
Hokkaido is truly an amazing travel destination and I would love to go visit it during Spring and Summer for all the vibrant colours of the flowers and to meet the wild bears up close. Just lying amidst the lavender fields with hues of purple will make what seems like a paradise in wedding photographs and movies, a reality.
All the photos in this article were taken with Canon EOS 6D full frame DSLR. This trip was made possible by Canon.
Here's some tips on how to pack for your Winter trip to Hokkaido.