Book a Unique Stay retreat holiday at the best Hanok hotel in Korea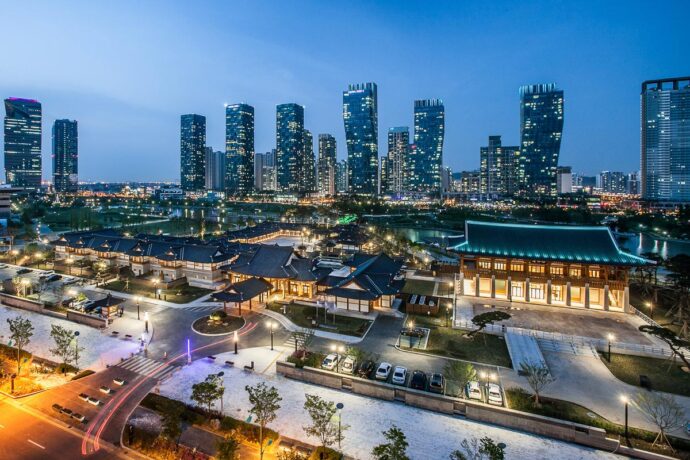 Picturesque views and traditional Korean culture await you in this modern metropolis city where all roads lead to the beauty and healing benefits of nature. As Korea's gateway for millions of travellers arriving at Incheon International Airport on their way to Seoul and other parts of the country, this hub city located at the heart of the Korean Peninsula has much to offer.
Incheon stands out as a healing city that blends history and modernity harmoniously. From its outdoor green spaces to outstanding architecture; historical artefacts dating back to ancient Korean history from the stone ages, or streets that reflect Korea's earliest modernization over 130 years ago, Incheon exudes an inspiring energy that will re-energise one's spirit.
To meet the growing demand from independent travellers for travel agents to help them navigate ever-changing travel policies and safety protocols, Travel Wander, a Singapore-based bespoke travel agency has partnered with local experts to offer personalised services and guided tours.
Travel Wander's wellness retreat holiday is centred around a unique stay in the heart of Songdo City in Incheon. Gyeongwonjae Ambassador Incheon, associated with Accor is the first five-star Hanok hotel in Korea and was built in the traditional architectural styles of the Goryeo and the Joseon dynasties. K-drama fans may recognise the hotel which has been used as a filming location for blockbuster shows like "Guardian", "Crash Landing on You", "Vincenzo" and more!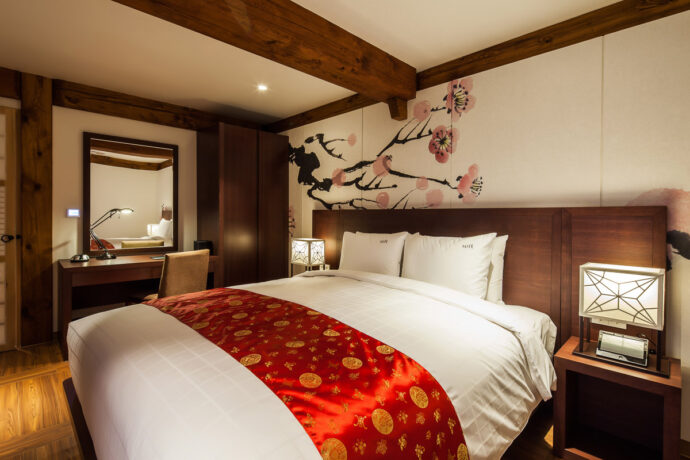 The calm surroundings and gracefully designed rooms decorated with Hanji (traditional Korean paper) wallpaper makes it a stylish sanctuary for guests to renew and recharge and showcases the beauty of Korea's extraordinary cultural heritage. Another stand-out feature is the big cypress bathtub in each bathroom.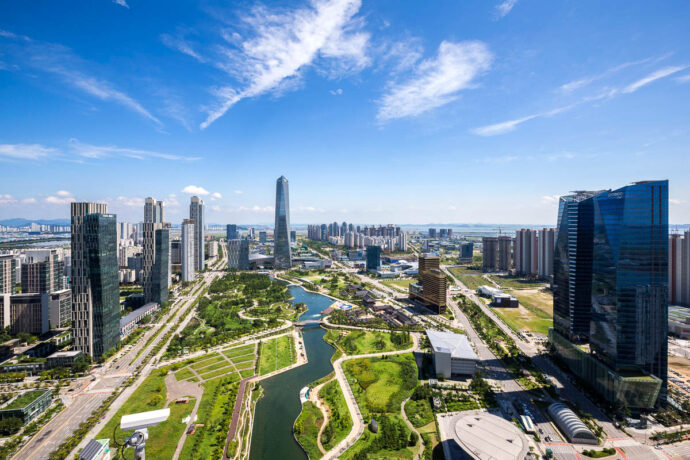 Gyeongwonjae hotel is located at Songdo Central Park, a centrepiece landmark that serves as the city's invigorating green lungs. Visitors can explore landscaped themed gardens, ride a water taxi along its seawater canal or simply spend an afternoon exploring the park's various cultural and outdoor attractions. There is even a deer enclosure and a Hanok village in the park where one can find cafes, restaurants and retail shops.
"Healthy lifestyle holidays and active travel has always been our focus, and our worldwide itineraries cover hiking and cycling trails. With VTL holidays to Korea now possible, we decided to promote an itinerary catering to independent travellers seeking a balance of free time and curated immersive experiences. Our inspiration was to plan a holiday that covers the attractions of Incheon, and yet takes a different approach with thoughtful touchpoints and guided day-tours that are customised to suit one's personal interest and needs."

Sheryl Lim, Travel Wander's co-founder
We asked Sheryl to recommend nature hotspots in Incheon and she highly recommends a visit to Ganghwa Island. In addition to its scenery and beautiful natural surroundings, the island is also known for its rich historical heritage, food specialities like Ganghwa ginseng and turnip.
Jeondeungsa Temple
This is Korea's oldest standing temple. And its historic origins as a sanctum dates back to 1259. A Goryeo palace and historic fortress were originally built on the same site. Located on Jeonjok Mountain, the temple is sprawled across several buildings and is encircled by lush greenery. Jeondeungsa's natural surroundings evoke a sense of calm, peace and balance.
Manisan Mountain Healing Forest
Take a therapeutic stroll and enjoy a "forest bath" as you soak in the forest atmosphere. From the scent of the pine trees to the tranquillity of the forest, the "vitamins of the air" are naturally restorative. There are several hiking routes and a stunning view awaits at the top of the mountain.
Seongmodo Mineral Hot Spring
What's not to love about fantastic views of the Yellow Sea? And an outdoor hot spring with natural minerals great for your skin? Soak in the bathtubs of Mother Nature. The 51℃ geothermal water is extracted from granite bedrock located 460 metres below the earth's surface. The water has natural healing properties as it contains high concentrations of dissolved minerals including calcium and magnesium.
Bonus Hotspot: Sheryl also recommends a visit to Wolmi Island where there's so much to see and explore!
Wolmi Park and Observation Deck, Wolmi Island
This ecological park is home to over 250 different species of wildlife including squirrels, racoons and elk, and wild birds like woodpeckers, eagle owls, and more. Enjoy a peaceful respite from city life as you stroll through Wolmi Traditional Garden, designed to reflect Joseon Dynasty iconic architecture. There are replicas like Andong'sYangjindang, a typical Bukchon home for Korean aristocrats, and Changdeokgung Palace's Buyongji Pond. Admire the display of flowers and bask in the beauty of rows of flowers and indigenous oak trees and white pines that are all part of the park's well-preserved natural ecosystem. There is an Observation Deck located atop Wolmisan Mountain where one can enjoy breathtaking views of Incheon, the ocean and the surrounding islands.
Fun fact: If you're a fan of Song Joong Ki or his "Descendants of the Sun" K-drama, head over to Wolmi Theme Park where the opening scenes of its first episode were filmed here. The worldwide hit "Squid Game", Rain's famous "Gang" music video and many other shows have also featured the park.
Travel Wander offers value-added services for clients who need assistance to organise PCR tests in both Singapore and Korea. A preferred partner for the Singapore pre-departure COVID-19 PCR tests is BCH-ART, a Singapore-registered healthcare service provider that specialises in delivering PCR tests right to your doorstep. To discover more travel itineraries, visit www.travel-wander.com
Photos credit: Gyeongwonjae Ambassador Incheon and Incheon Tourism