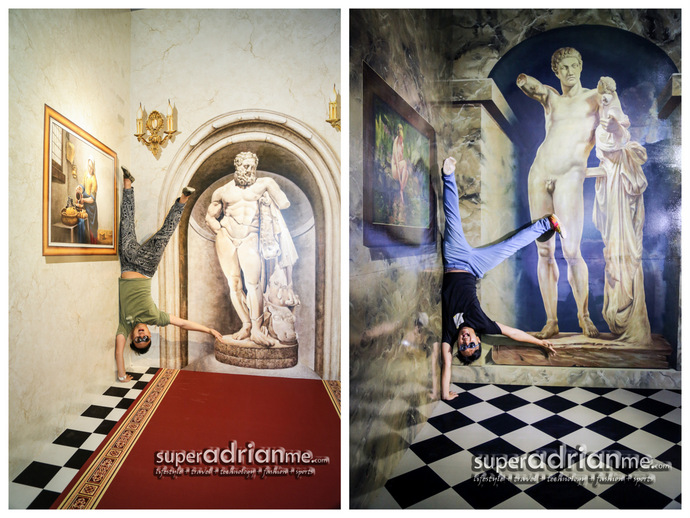 Two Korean imported Interactive museums have opened in Singapore in June just in time for the school holidays here. Trick Eye Museum at Resorts World Sentosa and Alive Museum at Suntec City offer the same concept and feature artworks that encourage visitors to post and take pictures with them. We recommend you to go as a group of 3 or more to get the most fun and experience out of the visit.
The team at SUPERADRIANME.com visited both museums which are here to stay and we give you a comparison of the two.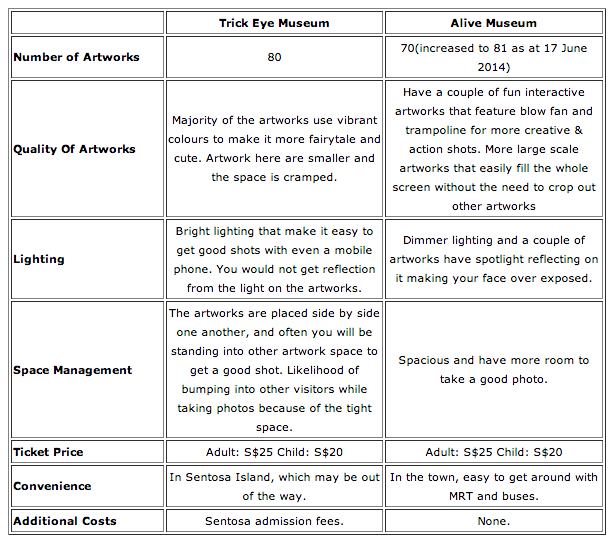 If you are going for a romantic outing as a couple, Trick Eye Museum at Resorts World Sentosa will be a good choice as most of the artworks are cuter & girls will adore them. Some of the artworks feature famous Korean stars. Alive Museum will be best for groups and those who seek more creative fun shots while staying closer to town.
You may also want to check out Halloween Horror Nights 4 at Universal Studios or Spooktacular in Sentosa.