Canberra, Australia's capital, is a lively and contemporary metropolis teeming with a wide array of draws for tourists. It hosts various national museums and art galleries, like the Australian War Memorial, National Museum of Australia and the National Gallery of Australia.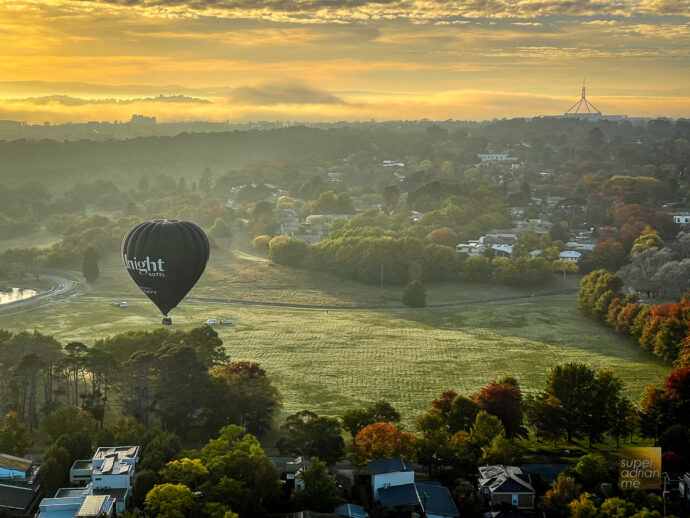 Besides these cultural establishments, Canberra showcases numerous natural marvels such as the Australian National Botanic Gardens and the National Arboretum Canberra.
Furthermore, visitors can partake in diverse activities, from hiking up Mount Ainslie to browsing through the Old Bus Depot Markets or discovering the wonders of the Canberra Glassworks. Whether your interests lie in history, art, or the great outdoors, Canberra has something to captivate every visitor.
While Canberra often remains in the shadow of more renowned cities including Sydney and Melbourne, it is a hidden gem waiting to be discovered by travellers seeking a unique and enriching experience. It's an adventure waiting to be explored.
Visit Local Craft Beer Brewery BentSpoke Brewing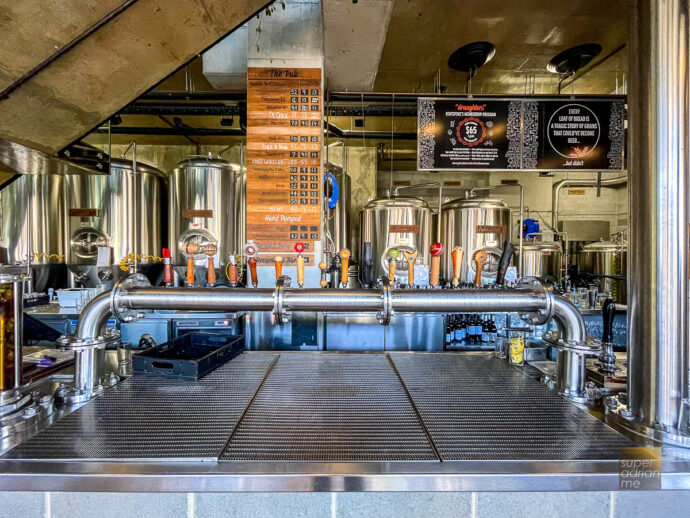 BentSpoke Brewing Co. is a vibrant brewpub nestled in the bustling heart of Braddon, at 38 Mort Street. This establishment is your ultimate destination for an array of internationally acclaimed beers and ciders, complemented by a delectable menu of hearty pub fare. Whether you're a seasoned beer enthusiast or just looking for a delightful place to dine and unwind, this brewpub has something for everyone.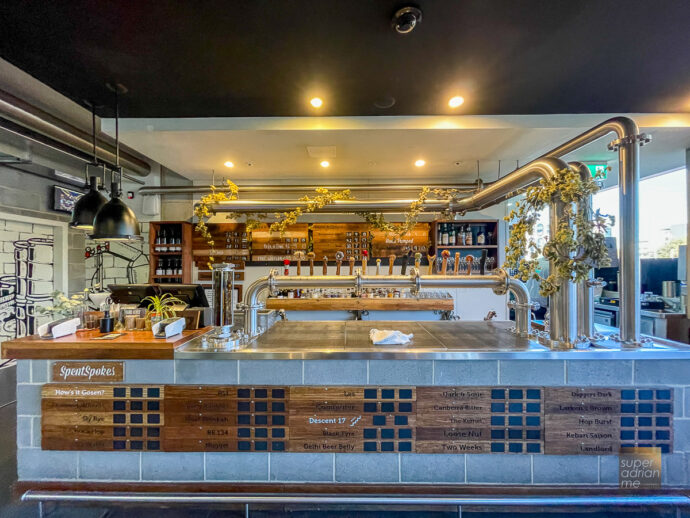 Renowned Australian brewmaster Richard Watkins and co-founder Tracy Margrain opened this BrewPub on 6 June 2014. Since its inception, they have crafted an impressive repertoire of over a thousand unique brews. Notably, their flagship creation, Crankshaft, has consistently secured a spot in the prestigious GABS Hottest 100 for an impressive six consecutive years. Furthermore, their brewery has garnered a multitude of accolades in various expertly evaluated competitions, including the AIBAs, the International Brewing Awards, and the World Beer Cup.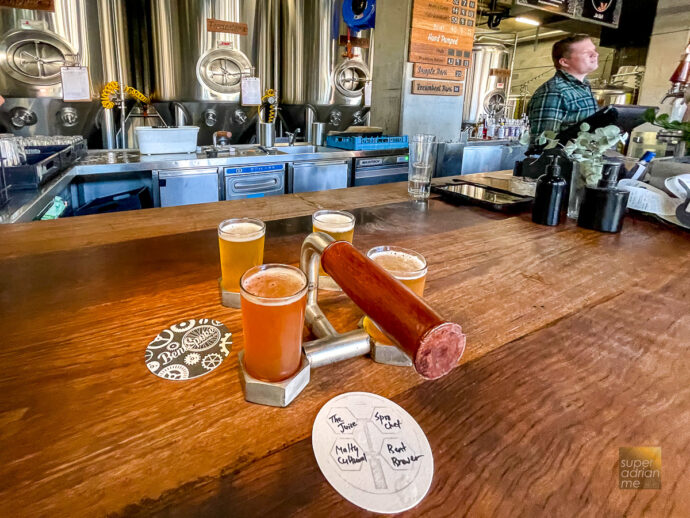 You can enjoy the exceptional craft beers and ciders produced right on the premises, which have received numerous prestigious awards on the global stage. The diverse selection ranging from Crankshaft, Barley Griffin, Sprocket, Red Nut to Mort's Gold or Bent, amongst many others, ensures a flavour to suit every palate, from hoppy IPAs to smooth stouts and refreshing ciders. Whether you're a fan of traditional classics or eager to explore innovative brews, BentSpoke has you covered. Their food menu offers burgers, pizzas, salads and more. I had the Crankshaft Marinated Chicken (A$26) which was an excellent choice.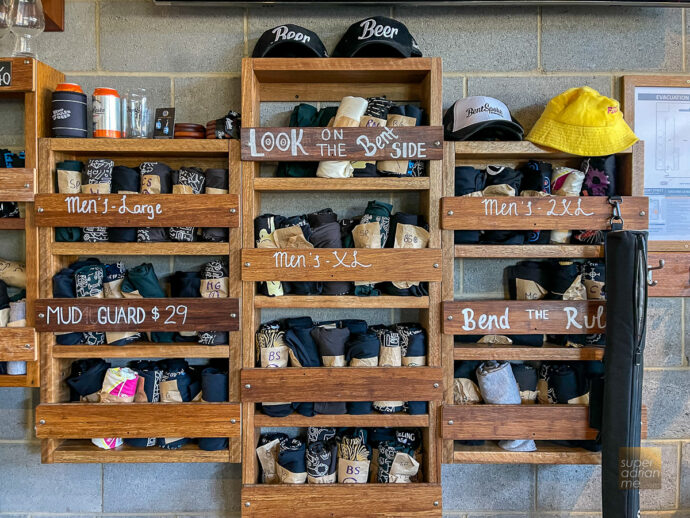 The brewpub welcomes visitors daily, opening its doors at 11 am and keeping the good times rolling until midnight. Sit upstairs in the Eatery or downstairs and outside in the Beer Garden. On your way out, bring home a souvenir or two. Don't forget to check out the merchandise.
Enjoy the city view of Canberra from a hot air balloon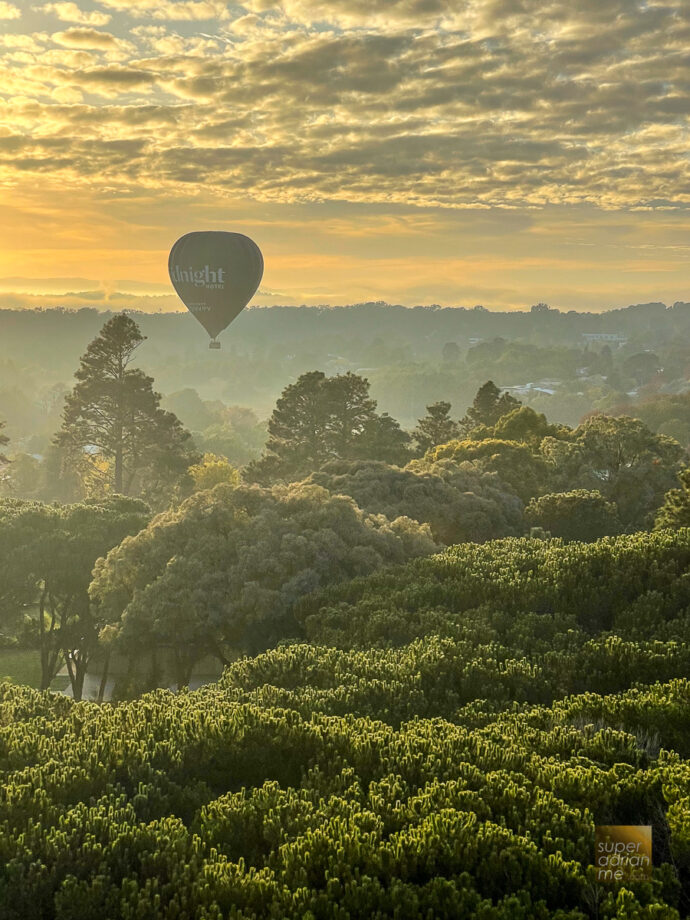 Experience an unforgettable journey with Balloon Aloft as you embark on a sunrise hot air balloon adventure. Your day begins with a safety briefing at Park Hyatt Canberra, followed by a shuttle ride to the balloon's launch site. Witness the mesmerising inflation process that sets the stage for a one hour flight with breathtaking views.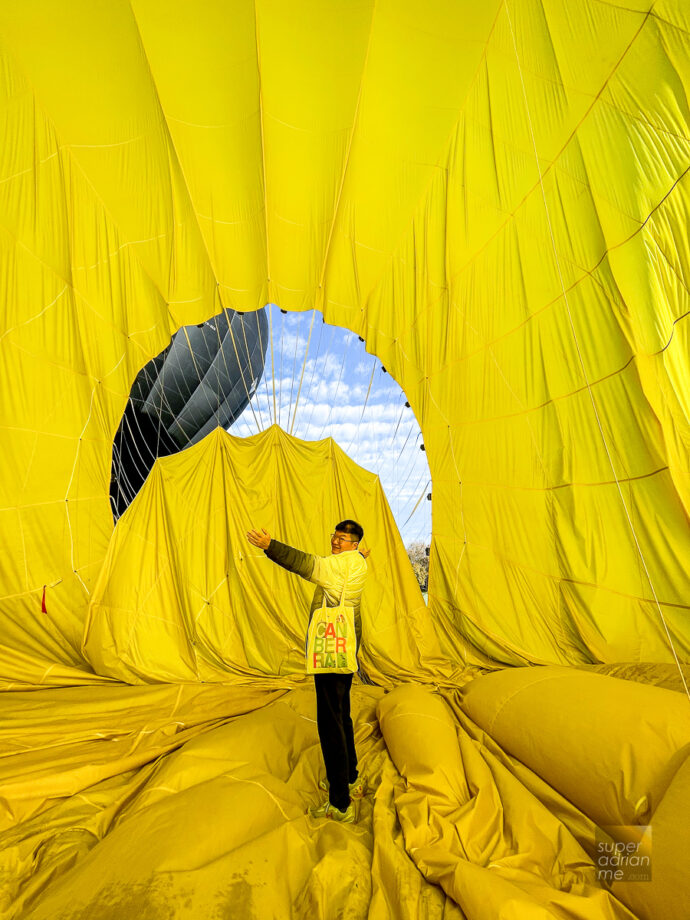 Float serenely above the treetops, carried by the gentle breeze, all the while enjoying a sense of complete security and barely perceiving any movement. From an altitude of 2,000 feet or even higher, relish the crisp, invigorating air and behold the breathtaking, picturesque vistas. As you soar, the vibrant balloons paint a stunning contrast against the backdrop of Canberra's scenic beauty.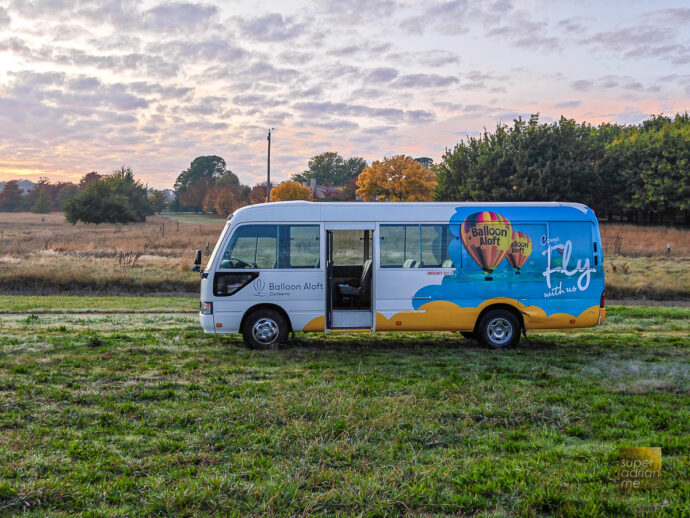 Opt for closed-toe footwear or comfortable boots, as there could be occasions where you'll be walking on damp grass or uneven terrain. It's essential to have sunglasses to shield your eyes. Additionally, consider dressing in layers and having a sweater with you, as the temperature can fluctuate during the flight.
The flight ends with sparkling wine and a commemorative flight certificate as part of any traditional ballooning celebration. You will be shuttled back to the Park Hyatt.
Stay with a Sun Bear at the Jamala Wildlife Lodge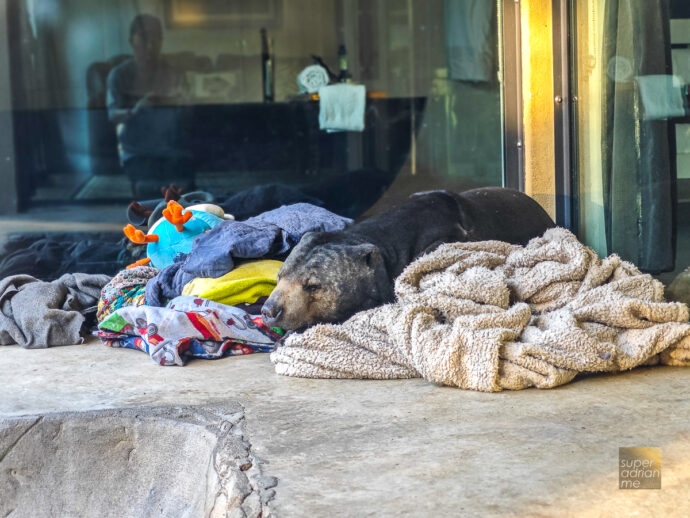 Embark on an enchanting journey to the National Zoo and Aquarium in Canberra, where an extraordinary adventure awaits. Nestle into the heart of the wild by spending a night at the Jamala Wildlife Lodge, right within the zoo's borders. Here, you'll forge unforgettable connections with the captivating animal inhabitants.
Picture the magic of waking to the majestic serenade of lions' roars or the graceful munching of nearby giraffes. You'll relish an intimately woven safari tale in this exclusive haven with a mere 18 rooms and bungalows. Select from opulent private suites, rustic bungalows, or even a lofty treehouse perched in the canopy. Every choice is adorned with contemporary luxuries like air conditioning, flat-screen televisions, and your own private bathroom oasis.
Included in your stay are two extraordinary zoo expeditions. On these enchanting journeys, you'll cross paths with a mesmerising array of residents, from regal lions and swift cheetahs to majestic bears, playful monkeys, elegant giraffes, and zebras. Venture into the enchanting realm of the "Wonders of Wildlife" with an exclusive backstage tour, unravelling the enchanting secrets of animal nurturing and preservation.
The all-inclusive stay includes dinner, breakfast and afternoon tea. Savour African cuisine in the lodge's dining room, where free flow of wines and spirits are also served during dinner.
By staying at the Jamala Wildlife Lodge, you allow the zoo to continue growing and supporting its breeding programmes.
Visit the National Gallery of Australia Sculpture Garden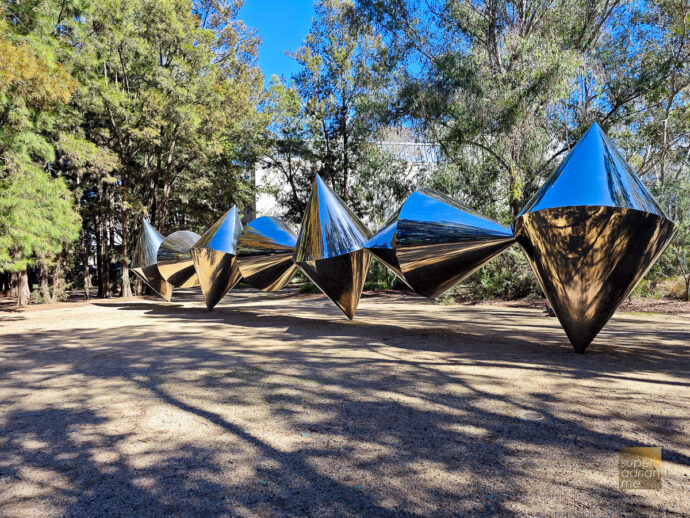 The Sculpture Garden on the grounds between the National Gallery of Australia and the shores of Lake Burley Griffin display the gallery's extensive collection of sculptures and may just be worth a visit. The three-hectare garden was designed to complement the building and features 26 sculptures by international and Australian artists and were purchased in the early 1980s, reflecting the abstract, industrial aesthetic of that time.
The free-to-visit garden remains open 24 hours every day. The plants in the garden are native to Australia and are tolerant of Canberra's severe winter conditions and long hot dry summers. Entry to the National Gallery of Australia is also free of charge to access the national collection, the Sculpture Gardens and most exhibitions — advance online bookings are recommended.
Spend half a day at the National Museum of Australia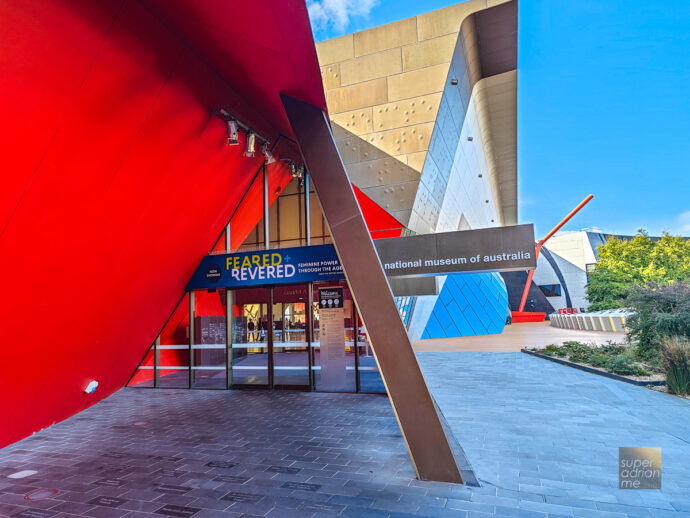 The National Museum of Australia features a diverse collection of permanent galleries that highlight Australia's heritage, culture, and people on its 11-hectare site in Canberra. Visitors can delve into the rich narratives of the nation, encompassing the indigenous cultures, its colonial legacy, and contemporary society.
The museum pays homage to Australia's storytelling traditions, with the First Australians Gallery and Talking Blak to History Exhibition delving into the shared stories and experiences of First Nations peoples. The Great Southern Land exhibit offers an exploration of Australia's natural history, encompassing its distinctive plant and animal life, geological wonders, and breathtaking landscapes. In the Defining Moments exhibits, pivotal events and influential figures that have left an indelible mark on Australia's history are showcased, covering both its colonial era and the modern society. The Garden of Australian Dreams, an outdoor exhibit, features an array of native plants and landscapes, complemented by sculptures and other artistic creations.
The museum also hosts a variety of temporary exhibitions throughout the year. These exhibitions cover a range of topics and are often interactive and engaging.
The museum provides an array of tours, including general tours for an overview of the collections and specialized tours focusing on specific themes or subjects. Go on a Building and Architecture Tour at 10am daily and learn about the stories and meanings hidden in the Museum building, design and landscapes.
The Museum Shop is the ideal destination, offering a wide selection of distinctive gifts, keepsakes, and books associated with Australian history and culture. The Museum Cafe is readily available to serve a variety of food and beverage options.
Go on a GOBOAT ride down Lake Burley Griffin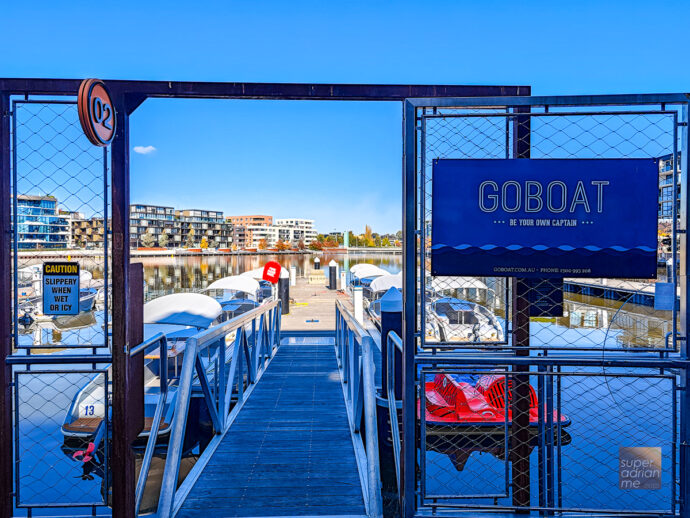 Lake Burley Griffin is a water playground. Glide across the water with picnic boats, stand-up paddle boards, paddle boats and cruises. Check out Canberra's landmarks and Captain Cook Memorial Jet and explore the city from a different perspective in a unique and fun way to explore the city from a different perspective.
Rent an electric GoBoat for up to eight people to explore the lake at your own pace. Put on a captain's hat and navigate the electric boat. Enjoy the fresh air and stunning views on the lake while cruising around on your very own Scandinavian-designed boat. Boating license not required but bookings are necessary.
Visit a vineyard in the Canberra District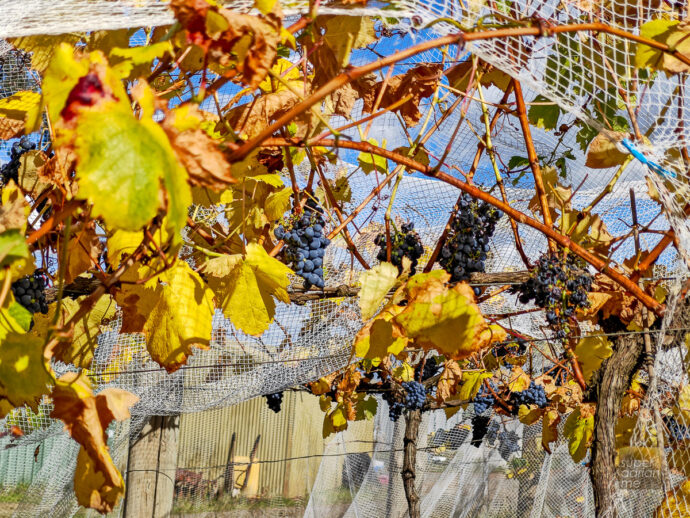 Canberra District wines originate from the wine-producing area in the vicinity of Australia's capital city. This region is renowned for its cool climate and diverse soil characteristics, resulting in a wide range of wine types and grape varieties. Among the most well-liked wines produced here are Riesling, Shiraz, and Sangiovese. Other emerging varieties such as Tempranillo, Malbec, Marsanne, Rousanne, Graciano and a small plot of Grüner Vetliner are gaining popularity.
With more than 40 wineries and cellar doors offering wine tastings, tours, and events, the region is a hub for wine enthusiasts. Some notable wineries in the area include Helm Wines, Shaw Wines, Mount Majura Vineyard, and Collector Wines. These wines from the Canberra District are highly regarded for their quality and innovative characteristics, having earned numerous awards and recognition both domestically and internationally.
Most wineries are less than an hour's drive from Canberra city, within easy reach of the Barton Highway between Canberra and Yass or the Federal Highway between Sydney and Canberra.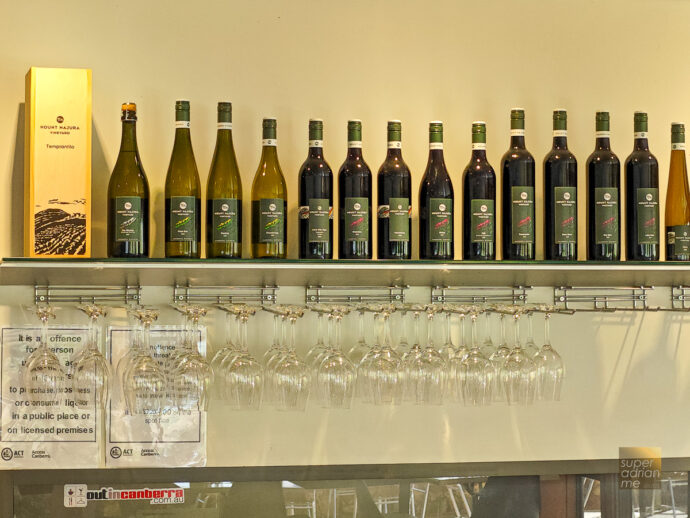 Mount Majura Vineyard, located just a 15-minute drive from Canberra, is the closest winery to the city. It specialises in producing Tempranillo from a single vineyard with unique red clay loam soils rich in limestone. In addition to Tempranillo, they offer Riesling and Shiraz and innovative alternatives like Graciano, Mondeuse, and Touriga. Visitors to the cellar door can enjoy wine tastings with accompanying individual tasting plates. For a more active learning experience about vineyards and viticulture, self-guided 'gumboot tours' through the vineyards are also available.
Afternoon Tea at The Marion with a view of Lake Burley Griffin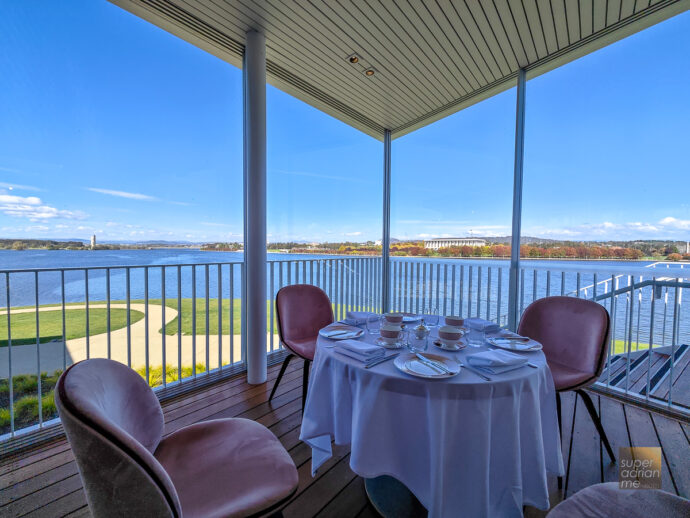 Have a relaxing afternoon tea at The Marion located within the Regatta Point Precinct near the Commonwealth Park. Savour the best of Canberra's high tea tradition and enjoy the peaceful Lake Burley Griffin.
The high tea menu at Marion is a delectable affair, encompassing a classic assortment of both sweet and savoury pastries, delicate finger sandwiches, warm scones served with preserves and cream, and the option to select your preferred tea or coffee from their fine collection. Top up for a glass of champagne or wine.
Beyond their high tea offerings, Marion's culinary expertise extends to a diverse lunch menu. They skillfully blend top-quality, seasonal, and sustainable ingredients with culinary influences from around the world, resulting in a selection of exquisite dishes that are sure to tantalize your taste buds. Marion is not just a place for tea; it's a culinary journey that combines flavours from different corners of the globe with locally sourced produce, creating an unforgettable dining experience for all.
A Vibrant Wine & Dine Scene in Canberra
Canberra boasts a thriving culinary scene with diverse food culture offering a plethora of international cuisines. The city is renowned for its abundant historical heritage, cultural diversity and culinary offerings. Australia's capital boasts a wide array of restaurants to suit various culinary preferences and palates.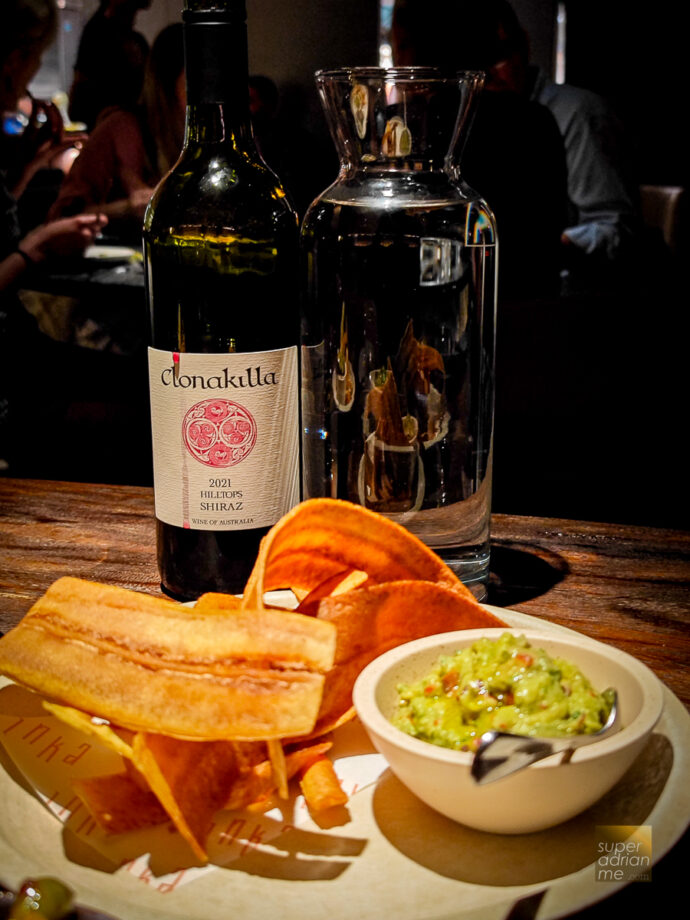 It is not surprising to see such a wide selection of restaurants offering cuisines from many parts of Asia including food chain names such as Killiney from Singapore, Papa Rich from Malaysia and more.
In the heart of Canberra's CBD, on Bunda Street, you'll find Inka, a unique dining establishment that fuses the culinary traditions of Japan and Peru in a modern and innovative way. Inka specializes in Japanese Nikkei-style cuisine, which represents a delightful blend of both cultures.
Inka's popular dishes include the traditional Peruvian Ceviche made with raw fish marinated in citrus juices and spiced with chilli peppers, or Tiradito with thinly sliced raw fish, Gyozas, Sashimi, Nigiri, Maki Rolls and Robatayaki. There is and express lunch menu and tasting menus for dinner,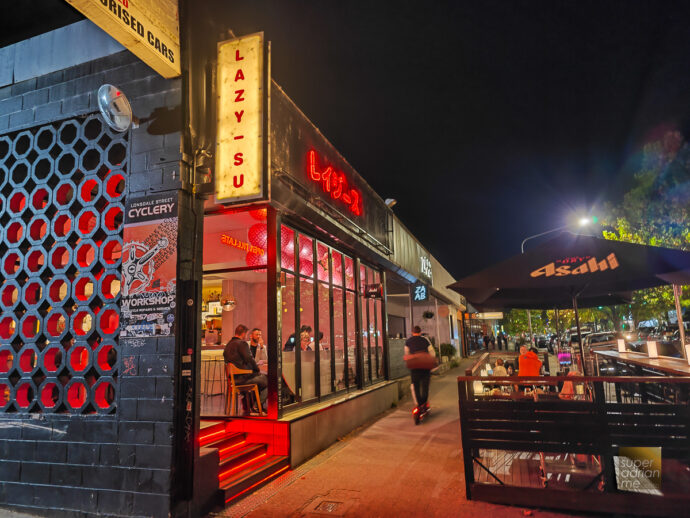 Lazy Su is a popular Asian fusion restaurant that serves dishes inspired by Japanese, Korean and Chinese cuisines. The vibrant and colourful interior pays homage to David Bowie and the retro 60s to 80s pop culture.
Sharing is key to trying more dishes here. Indulge in Spicy Prawn & Bacon Wontons, Five Spice Duck Pancakes, Honey Chicken Bao Plates with gochujang hot sauce, or the Seafood Stir Fry and Galbi-Jim Beef Short Rib and others. A set menu for a minimum of two is available at A$62. Saves you to trouble of deciding what to eat.
Imbibe inventive cocktails that blend Japanese and South American elements and techniques, such as the Sakura Sour and Pisco Punch. If you're uncertain about your choice, you can opt for the "Surprise Me" selection.
If you have reached here after reading this article and still need inspiration to visit Canberra, check out the Visit Canberra Instagram page. Many more reasons may inspire you. Check out the A by Adina Canberra hotel.
SUPERADRIANME.com was a guest of Tourism Australia and Visit Canberra. Opinions expressed here are our own.