Taiwan is ready to welcome more visitors again. The Central Epidemic Command Centre (CECC) announced today that it will adjust the quarantine policy for arriving travellers in two phases. From 29 September 2022, the weekly cap of travellers will be increased from the current 50,000 to 60,000.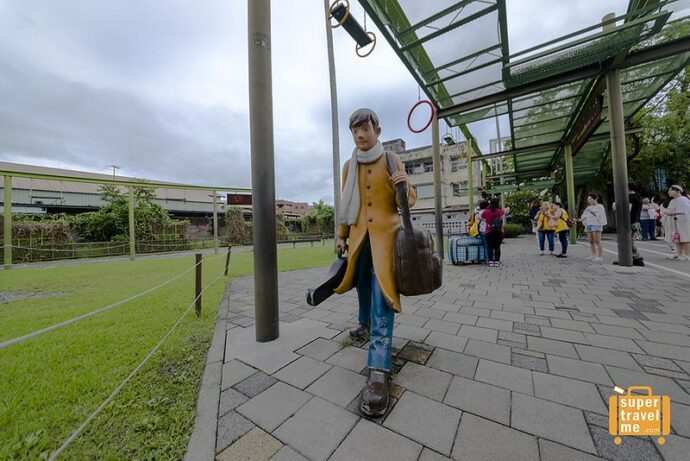 The first will start at midnight on 29 September 2022 for incoming flights where each person is to be quarantined for the first three days in a separate room. On-arrival saliva PCR testing will not be necessary. Four rapid test kits will be given to individuals aged 2 and above by workers at international airports or ports upon arrival. These test kits are to be used on the day of arrival or the first day of the self-initiated epidermis prevention period. A negative result from the self-test kits taken within two days is required before the traveller goes out. The test kits should also be used when the traveller develops any symptoms. Children under 2 years old would not be required to take rapid tests.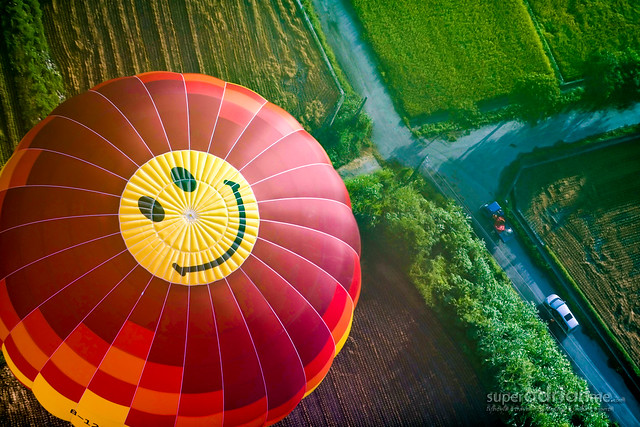 The second phase will depend on the developments in the Covid-19 situation and is scheduled to take effect on 13 October 2022. Borders controls will be relaxed by lifting quarantine and a seven-day self-initiated epidemic prevention will be enforced.
Visa exemption treatment will also be fully restored with a weekly cap on arriving travellers to be increased to 150,000 on a trial basis from 13 October 2022. Travellers from countries not granted Taiwan's visa exemption treatment will be allowed to apply for visas to enter Taiwan for regular social visits and tourism. The ban on tour groups will also be lifted.
A quick check on the Taiwan Bureau of Consular Affairs' Visa-Exempt Entry post created today shows the reinstatement of Singapore and Malaysia for up to 30 days Visa-exempt entry from 29 September 2022.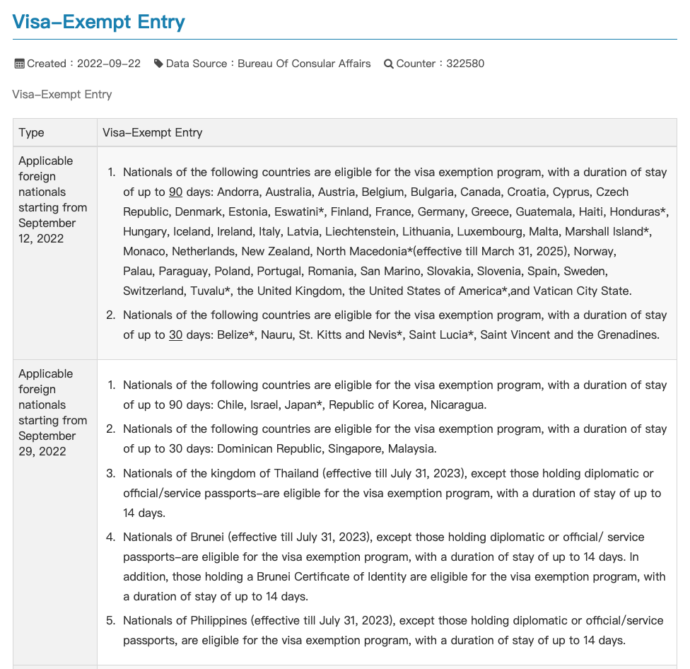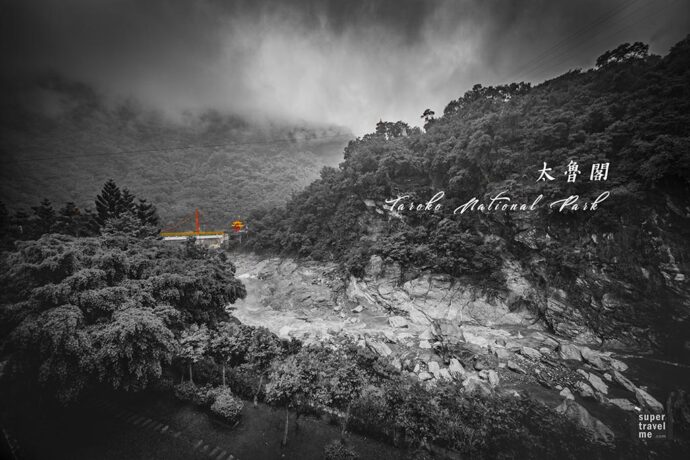 I am looking forward to visiting Taiwan. Definitely missing the food, friendly people and beautiful nature. Perhaps a trip before the year ends.