Singapore is opening a new IHG Hotels & Resorts premium collection brand voco Hotels property on 1 January 2022. The voco Orchard Singapore is a 423-room hotel and takes over what used to be Hilton Singapore. voco Orchard Singapore will be IHG's 12th hotel in Singapore and its seventh brand here. It is located at the start of Orchard Road is just a 10-minutes walk to the Botanic Gardens which was inscribed as a UNESCO World Heritage Site in 2015 as well as an array of dining, shopping and entertainment options.
voco Orchard Singapore will create localised guest experiences inspired by the Hotel's heritage and pays homage to the history of the area. Orchard Road used to be home to pepper farms, nutmeg plantations, and the namesake fruit orchards.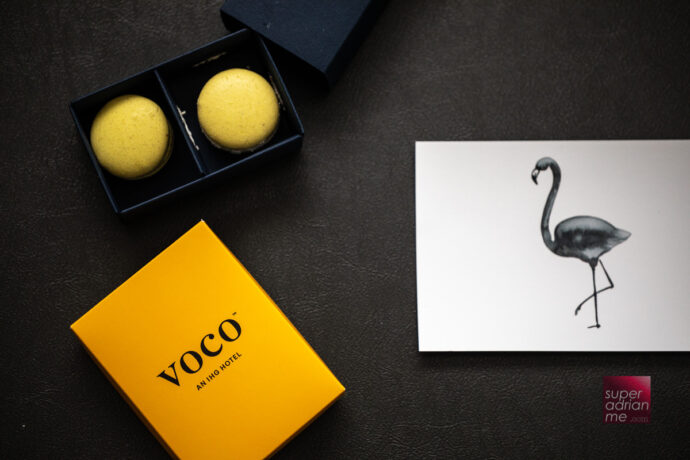 Guests will experience the voco Hotels' signature 'come on in' warm welcome. Expect a swift and simple check-in. Enjoy a locally inspired welcome treat. Dedicated voco hosts are available as resident experts. voco Hotels combines the reassurance of a big brand with the informality and charm of an individual hotel, providing guests with a dependably premium experience. voco means 'to invite' and 'call together' originating from Latin. It represents the brand's thoughtful, unstuffy and charming nature.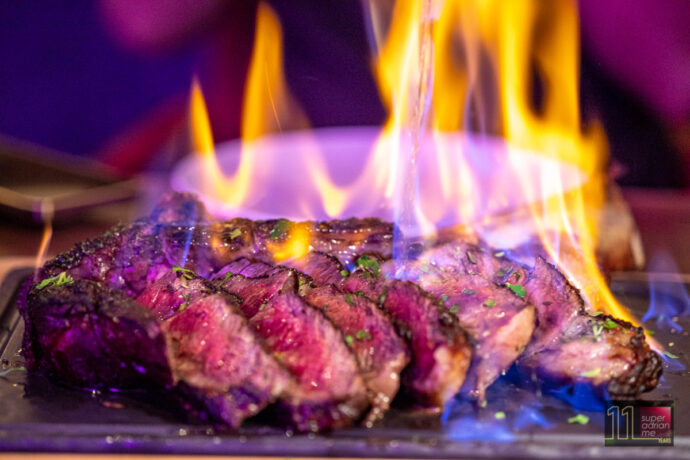 The four existing restaurants Opus Bar & Grill, il Cielo, D9 Cakery and Iggy's remain under the voco Orchard Singapore umbrella. However, Executive Pastry Chef Cindy Khoo and Director of Culinary Vijayakant Shanumugam previously from Hilton Singapore have officially transferred to join Hilton Singapore Orchard.
voco Hotels is designed with sustainability at its core. Guests beds are made from 100% recycled materials. Bathroom amenities from Apotheke, a plant-based organic skincare company from New York, are presented in eco-friendly large size bottles.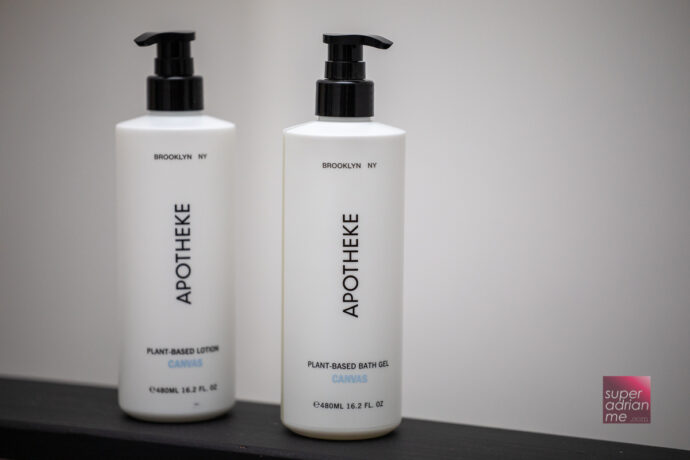 Apotheke started out selling soap at farmers markets and flea markets in Brooklyn. Chrissy Fichtl created Apotheke in 2011 with her passion for soap making, scent formulation and essential oils. She started making her own soaps in her own kitchen, while sourcing ingredients directly from farms. Apotheke's first 3,000 square foot factory opened in Brooklyn, New York in the summer of 2012. Sebastian Picasso, Chrissy's husband, took on the lead as production. They believe that high-quality and luxury goods can still be made from home by real people. Their products are sulfate and phthalate-free, gentle for all skin types, never tested on animals and Vegan and non-GMO.
Apotheke has nine signature scents. The bath amenities in voco Hotels is Canvas. It is a crisp linen, white musk and sweet lily of the valley mingle with a dew drop accord for a clean, refreshing scent.
Senior Appointments at voco Orchard Singapore

Mark Winterton returns to Singapore after a three-year stint with IHG Australia, as General Manager of voco Orchard Singapore. Mark first moved to Asia in 2007 where he successfully launched new IHG hotels including Crowne Plaza Changi Airport, Holiday Inn Express Singapore Clarke Quay and InterContinental Singapore Robertson Quay. He also oversaw the rebranding of Crowne Plaza Bangkok Lumpini Park
Sahil Rahat steps into the role of Director of Sales & Marketing. Sahil is an established commercial leader with 12 years of experience. He leads the change of developing and executing the overall commercial strategies of the hotel, leveraging on his deep understanding of the local market. Prior to joining voco Orchard Singapore, he held dual responsibilities as Director of Sales, Marketing and Revenue, and Director of Operation at Holiday Inn Singapore Orchard City Centre. He has been with IHG for over 10 years. Before IHG he was with Taj Hotels Resorts & Palaces.
Walid Ouezini will continue on as Hotel Manager in January 2022. He has led operations since he joined as Hotel Manager in 2019 where he has been instrumental in spearheading major projects for the hotel. Walid started his career in food and beverage and has over 18 years of hospitality experience across luxury and lifestyle brands in France, Tunisia, Maldives and South East Asia.
" It is truly good to be back in Singapore and have the opportunity to introduce the unstuffy charm of voco Hotels to the region. Positioned as a lifestyle hotel along the vibrant Orchard Road, we look to inject a dose of voco vibrancy into this iconic property. At voco Orchard Singapore, we invite all guests to 'come on in'. You will be greeted by familiar faces of our long-serving colleagues from the hotel, and our well-loved restaurants and bars. Rekindle old friendships and spark new memories with us as we embark on a new chapter of this hotel. "

Mark Winterton, General Manager, voco Orchard Singapore.