Singapore Airlines has launched a new "Welcome to World Class" brand campaign to show their commitment to deliver an exceptional customer experience across the end-to-end journey.
This is epitomised by SIA's iconic cabin crew in the 90-second campaign video, which highlights their varied and personal experiences with people and cultures from around the world. The inimitable connection that they have with the Airline's customers, along with their distinctive combination of empathy and confidence, enable SIA to deliver its world-class in-flight service on a daily basis.
Directed by filmmaker Liz Murphy, the uplifting video was filmed in Singapore, Auckland in New Zealand, Barcelona in Spain, Mumbai in India, and Shanghai in China.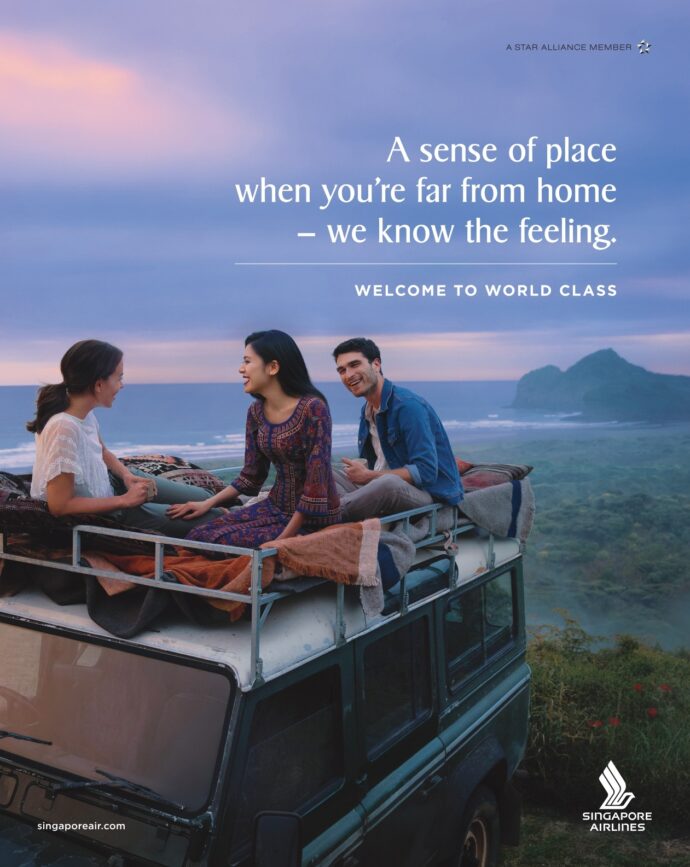 The campaign will run on television, print, digital, out-of-home, and social media platforms.
"At Singapore Airlines, service excellence is deeply ingrained in our DNA and our customers are at the heart of everything we do. This campaign highlights our unwavering commitment to deliver a world-class travel experience, no matter the duration of the journey. Our award-winning cabin crew are central to this promise, with their rich and diverse experiences, as well as their dedication to customer service, having a positive impact on everyone around them."

Mr Lee Lik Hsin, Executive Vice President Commercial, Singapore Airlines