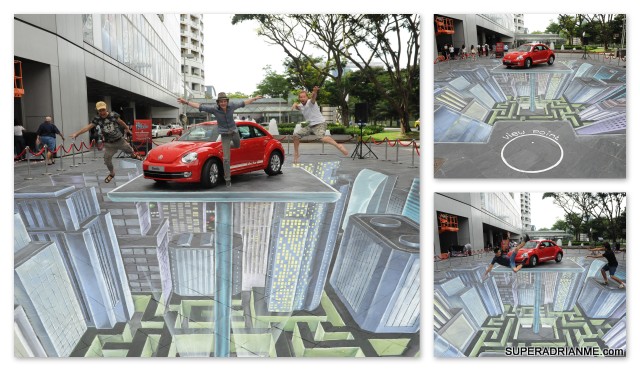 DBS  Bank launches an eight-month social marketing campaign THE GREAT DBS TOUCHDOWN, leveraging on social media and interactive installations to drive greater internet and mobile banking usage.
The campaign features a virtual suspended Volkswagen Beetle which lowers to the ground when customers perform online banking transactions.  Upon reaching 30 million online transactions or on 31 December 2013, whichever is earlier, the bank intends to conduct a lucky draw to giveaway a Volkswagen Beetle.
A 15 metre by 10 metre artwork is being displayed at Raffles City.  Painted by Dutch pop-surrealist artist Leon Keer, the installation took three days to complete and will be on display from 1 to 8 May 2013.
Win up to S$300 in prizes daily by taking part in the Great DBS Touchdown photo competition by posting photos of the artwork on instagram with the hashtag #dbstouchdown.
"Traditional marketing is no longer sufficient as we reach out to today's consumers. It has become increasingly important for organisations to engage consumers in innovative ways that encourage social sharing of products or services that are relevant to them and their peers. Ultimately, it is about transforming banking from a mundane task into a fun activity," said Lim Bee Bee, Head of Marketing, Consumer Banking Group Singapore, DBS Bank.
The bank has been engaging customers through social media platforms as well as interactive installations.  It launched a first-of-its-kind social media group buy campaign, uGOiGOTM that allowed customers the chance to enjoy attractive deals when they shared the offer with the friends via social media.  Once the required number of interested number is reached, the offers are triggered.
Last October, the bank launched the DBS One.Tap installation at Shaw Theatres Lido giving movie-goers a surprise red carpet treatment and prizes including iMax movie vouchers when they tapped their NFC-enabled devices on the installation. It also launched a DriveShield campaign "Expect the Unexpected" last year allowing customers to scan a QR code to discover the story behind a car cut into half at the Singapore Expo car park.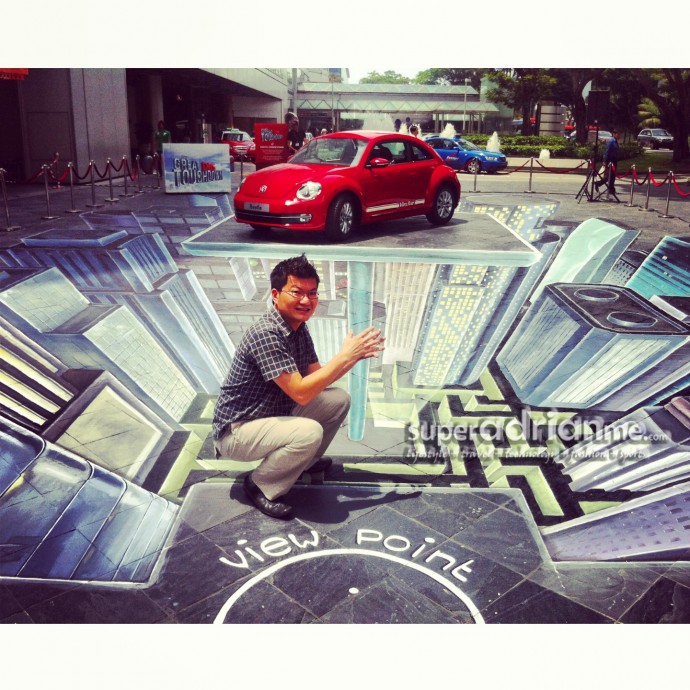 Related articles